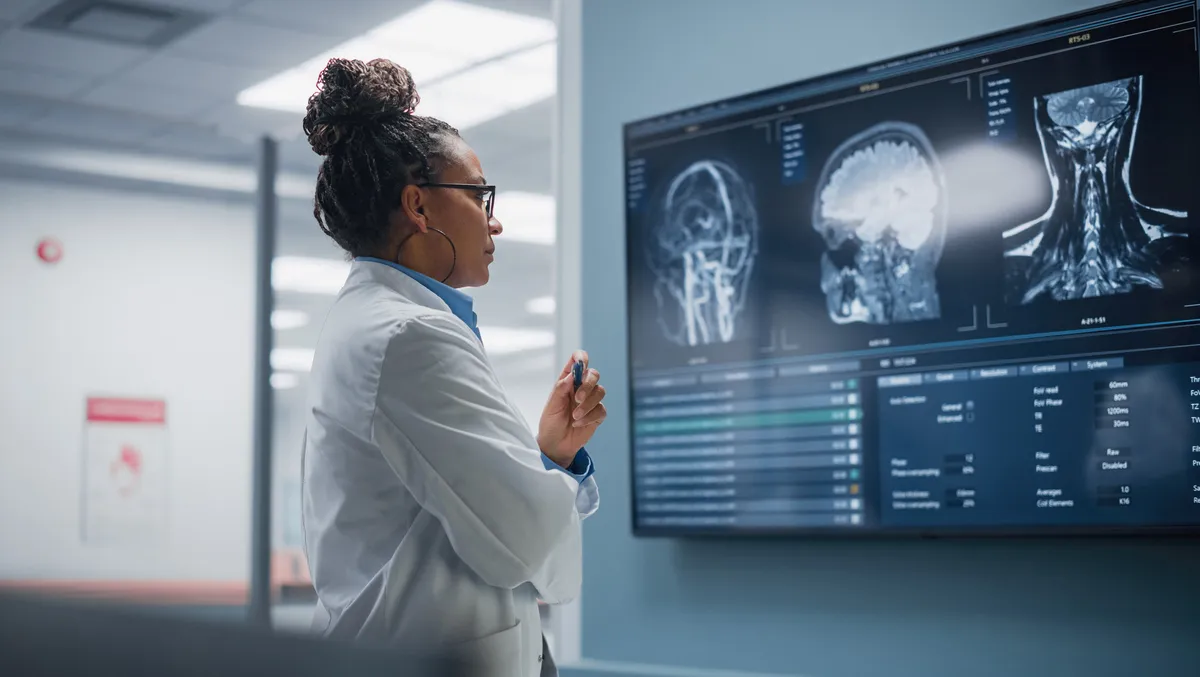 Milestone Systems unveils new remote patient monitoring tech
As hospitals grapple with staff shortages, video software company Milestone Systems has launched a new remote patient monitoring technology to assist healthcare workers and improve overall patient care. XProtect Hospital Assist is a video solution that allows medical staff to remotely observe multiple patients at once and respond to incidents quickly, easing the burden of some routine tasks.
It is estimated that by 2030, there will be a shortfall of 15 million healthcare professionals worldwide. Milestone's data-driven video technology can help hospitals respond to this crisis while continuing to provide high-quality care.
"There is no doubt that the irreplaceable human touch of healthcare professionals is essential, and by integrating data-driven video technology into their daily routine, they can now be even further empowered," says Rahul Yadav, chief technology officer at Milestone Systems.
"With the use of XProtect Hospital Assist, hospitals can improve patient care by offering an additional layer of support for the healthcare staff. With an extra set of eyes and ears in patient rooms, our solution enables rapid response to incidents, ensuring the highest quality of patient care. And by addressing critical staff shortages and streamlining efficiency, XProtect Hospital Assist paves the way for a better, safer, and more connected hospital environment worldwide. We are proud to unveil this innovative solution, designed to enhance hands-on patient care and reinforce the vital role of healthcare professionals."
Built on the foundations of Xprotect, Milestone's open-platform video management software – XProtect Hospital Assist, is designed for medical units treating patients who need round-the-clock or situational observation, such as people in intensive care and rehabilitation units.
Medical staff can use XProtect Hospital Assist to observe multiple critically ill patients at once and communicate with them. This reduces unnecessary room visits and offers a better use of staff resources. To ensure patient privacy, the technology is fitted with a live video blurring function.
By providing the ability to observe, detect and respond to situations quickly, XProtect Hospital Assist is a product extension that expands the classic security solution to help improve staff efficiency, optimize patient care and outcomes, and deliver a safer, more efficient hospital environment.
Other features include automatic fall detection. This alerts medical staff when a patient falls, saving valuable seconds on their response time. In the US alone, up to one million patient falls occur in hospitals every year, resulting in roughly 250,000 injuries and up to 11,000 deaths. (according to the statistics from the Clinics in Geriatric Medicine journal)
"Milestone Systems is a provider of open platform video management software; technology that helps the world see how to ensure safety, protect assets and increase business efficiency. Milestone enables an open platform community that drives collaboration and innovation in the development and use of network video technology, with reliable and scalable solutions that are proven in more than 500,000 installations worldwide. Founded in 1998, Milestone is a stand-alone company in the Canon Group," concludes Yadav.