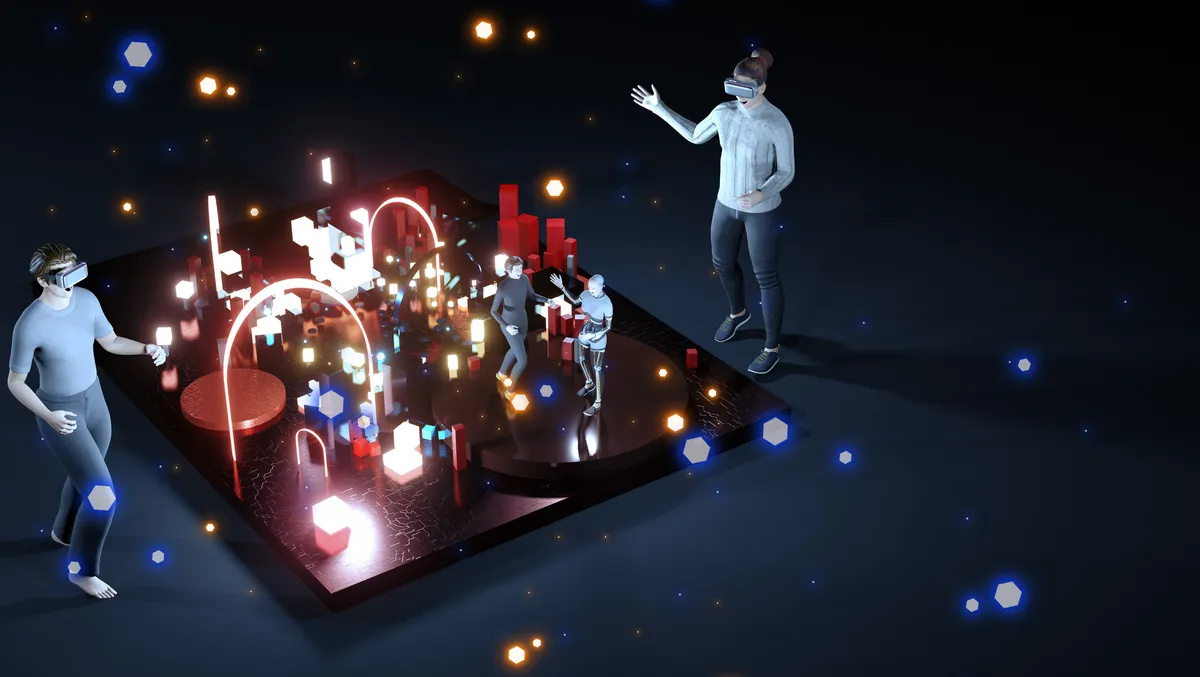 Metaverse revolution redefining the gaming industry: Fact.MR
As per a new study by Fact.MR, a provider of market research and competitive intelligence, the global metaverse gaming market is expected to garner US$1.3 trillion by the end of 2033, expanding stupendously at a CAGR of 38.2% from 2023 to 2033.
The metaverse, which has been attracting many new users, includes gaming as an essential component. Utilizing virtual reality technology, cross-reality gaming, gamification of other activities, blockchain-based gaming, and mobile metaverse gaming are some of the current trends in this field. The future of metaverse gaming is expected to be heavily influenced by creativity and experimentation because the metaverse is a young and rapidly developing subject.
The introduction of mixed reality, augmented reality, extended reality, and virtual reality technologies, as well as the growing investment in creating new applications for the metaverse, have been some of the key factors driving the market for metaverse gaming. The metaverse in the gaming sector is also anticipated to increase as blockchain-based technologies like cryptocurrencies and non-fungible tokens (NFT) are widely used.
The metaverse platform improves the digital experience by constructing a virtual world where users may engage in immersive gaming, complete transactions, connect, interact, exchange virtual goods, consume digital material, and attend virtual events. High costs of equipment, early stages of research, unwillingness to invest in novel and unproven technologies, and privacy concerns impede the growth of the metaverse gaming market.
The report states, "The global metaverse gaming market is valued at US$51 billion in 2023. Worldwide demand for metaverse gaming is projected to surge at a CAGR of 38.2% from 2023 to 2033. The global market is estimated to reach US$ 1.3 trillion by 2033. Metaverse gaming hardware accounts for 48% of the global market share in 2023."
"Major gaming and digital technology businesses are making significant investments in the creation of customized metaverses. One of the main reasons for this increase in expenditure on metaverse technology is the enormous marketing possibilities for a variety of items in the metaverse," says a Fact.MR analyst.
The metaverse allows gamers to immerse in virtual reality while playing games, and many companies are attempting to build digitally engaging platforms to give customers satisfying gaming experiences. A few important drivers promoting market revenue growth include an expanding user base in the gaming industry, the popularity of play-to-earn games, and the speedy development of AR, VR, and XR technologies.
The report also mentions some key developments in the sector.
"More than US$10 billion have been used by Meta Reality Lab to create its metaverse. To fund its metaverse endeavours, Epic Games raised more than US$1 billion in April 2021. Within three months of its launch, the metaverse casino operated by Decentraland made over US$7million. With the growing popularity of the gaming metaverse, businesses are concentrating on their socializing and player engagement modules," says Fact.MR in the report.