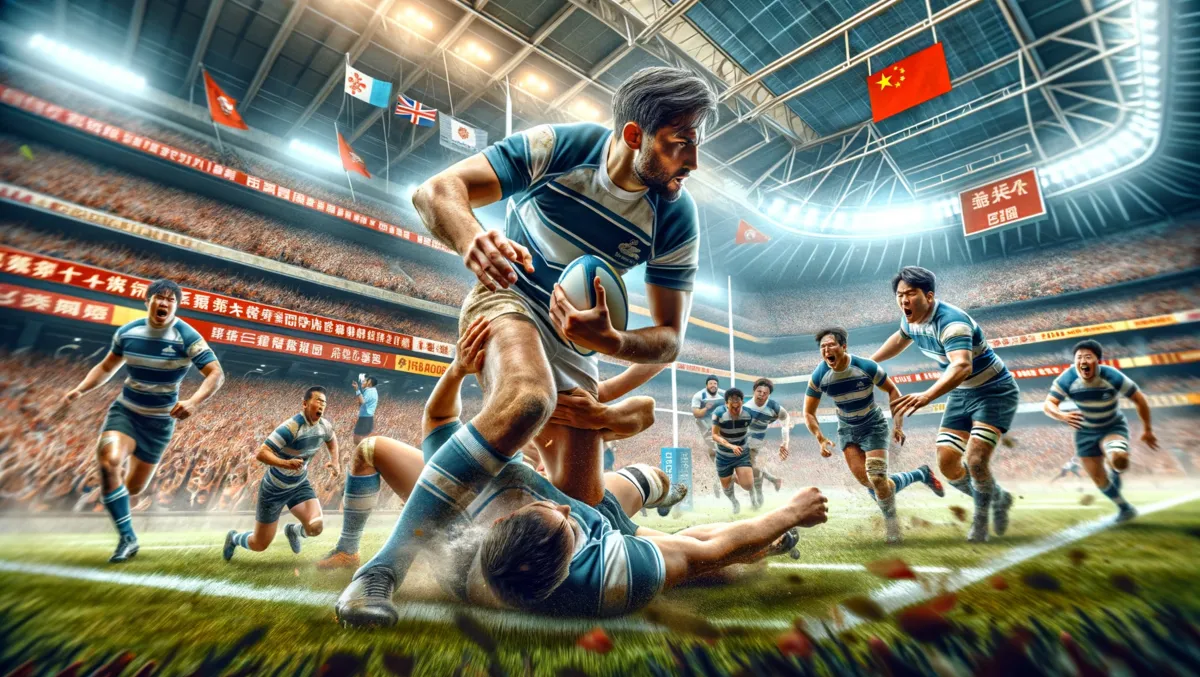 Magnifi partners with HKCR to transform Rugby viewing
In a groundbreaking collaboration, Magnifi by VideoVerse, an AI-driven video technology company and a powerful video-editing SaaS platform, has announced its partnership with Hong Kong China Rugby (HKCR) to support the 2023/2024 season of the Nan Fung Group | SEWIT Hong Kong Premiership. This partnership promises to reshape the way rugby fans across the region experience the game, offering AI-powered video highlights of the matches.
The announcement marks an exciting new chapter for HKCR, which seeks to enhance the rugby viewing experience for fans by automatically generating and sharing Premiership action highlights using Magnifi's cutting-edge technology.
One of the key goals of this collaboration is to elevate the overall engagement of rugby enthusiasts and fans by seamlessly capturing pivotal moments in the game, such as incredible tries, try-saving tackles, and unstoppable team attacks. Magnifi's technology will provide digital-ready video highlights, eliminating the need for a video editor and ensuring that fans can relive these exhilarating moments effortlessly.
Vinayak Shrivastav, CEO of Magnifi, expressed his enthusiasm for the partnership, stating, "We are thrilled to announce our teaming up with HKCR. We embark on an exciting new chapter dedicated to elevating the rugby viewing experience throughout the region. Using Magnifi's cutting-edge technology, we aim to provide rugby fans with an effortless way to relive the exhilarating moments of Premiership action. It's all about making rugby accessible, enjoyable, and memorable for everyone."
Robbie McRobbie, CEO of Hong Kong China Rugby, echoed this excitement, saying, "We are very excited to welcome Magnifi in collaboration for Nan Fung Group|SEWIT Hong Kong Premiership. The partnership shows our commitment to innovation and enhancing the sport of rugby in Hong Kong. There is a growing demand from sports fans for short videos showing highlights and key moments from sports events. By leveraging Magnifi's technology and providing fans with more engaging viewing content, we aim to attract a broader audience and captivate existing fans."
The 2023/2024 Nan Fung Group|SEWIT Premiership promises to be an exciting season, featuring six men's teams and six women's teams competing in 15 league rounds, culminating in the Grand Championship semi-finals and grand finals. Throughout the season, Men's and Women's Premiership Games will be selected for highlight creation, enhancing the excitement and allowing fans to relive the most thrilling moments.
Rugby enthusiasts can look forward to an enhanced viewing experience during the Nan Fung Group | SEWIT Hong Kong Premiership Super Saturday event, which will be held on 7th October. This event will mark the debut of AI-powered highlights, adding an extra layer of enjoyment to the already thrilling clashes on the rugby field.
This partnership between Magnifi by VideoVerse and Hong Kong China Rugby promises to revolutionize the way rugby is experienced, making it more accessible and enjoyable for fans across the region.