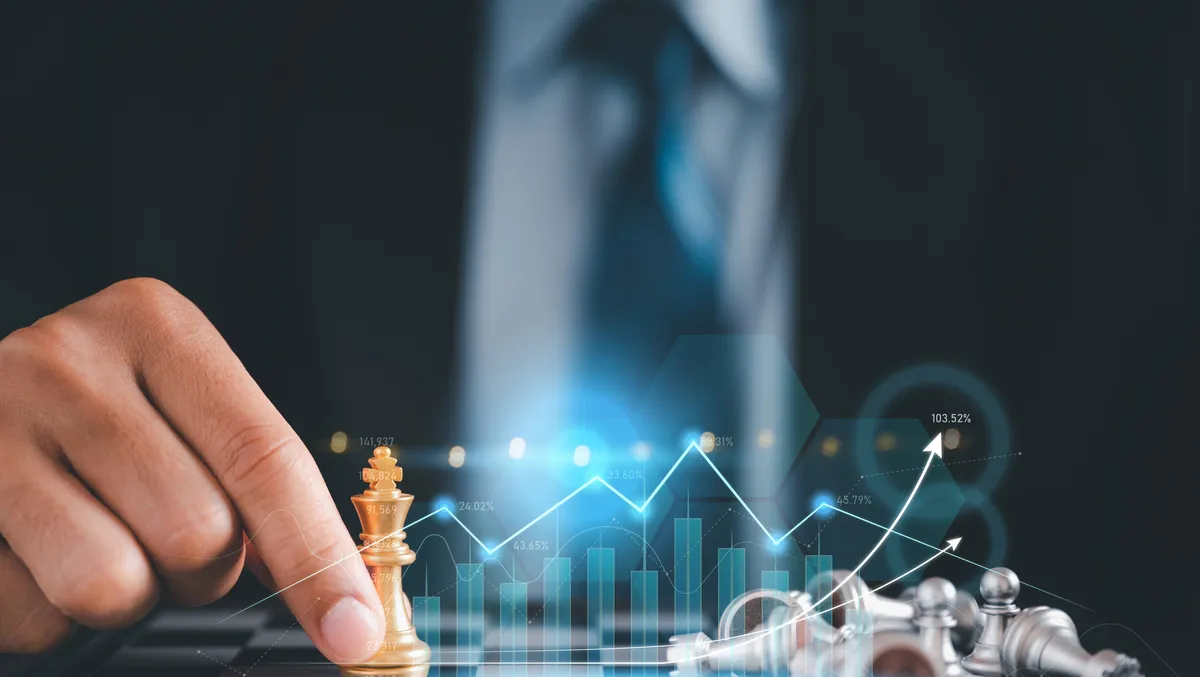 M-Files top technology predictions for 2023 and beyond
The global economy is facing significant challenges. Inflationary pressures, a looming recession, supply chain disruptions, geopolitical tensions, and skilled talent shortages require organisations to quickly adapt to new business demands in a more diverse, distributed, and virtual workplace than ever before.
Amid layoffs, skilled worker shortages, and hiring freezes, autonomous technology will continue to gain momentum. Many companies are allocating budgets for artificial intelligence (AI)-based solutions, machine learning (ML), and analytical capabilities to offload monotonous work and streamline operations.
Rapid adoption of more automated, cloud-based, and AI-enabled work practices will increase business productivity, agility, and efficiency. Tools like the metaverse and digital twins will blur the lines between the physical and digital world, transform processes, and vastly improve the customer experience.
Machine translation will achieve near human-level capabilities and have the capacity to handle vast amounts of content almost instantly, while natural language processing (NLP) will help manage unstructured data to glean actionable customer insights.
As we move into 2023 and beyond, organisations looking to survive long-term will continue to rely on technology and focus on adaptability to better cope with unexpected changes the global economy will bring.
M-Files predicts businesses will need to prepare for the following technology trends in 2023:
European Union personal data transfer laws will continue to present an issue for global, data-driven organisations
Many global companies will continue to face uncertainty in 2023 as a result of the robust data protection regulations in the European Union (EU), which gives EU citizens and residents control over how their data is used, stored, and processed outside the EU. We can expect more organisations to turn to information management to tackle this concern as an avenue to better understand the flows of data, discover what data they hold, and control the data flows to limit where data travels to avoid violating privacy laws.
Instant messaging and video conferencing will replace email
In 2023, video conferencing and instant messaging will begin to replace email as the de facto means of collaboration. Since these tools promote live conversations and content collaboration in a work-from-anywhere environment, we can expect to see employees continue to turn to them instead of traditional methods of communication to simulate face-to-face interactions. Emerging technologies like metaverses and avatars will continue to gain popularity, especially in industries that collaborate around physical products.
Machine translation will have near-human capabilities
Machine translation will achieve near-human capabilities in 2023 due to advancements made in 2022. With these enhanced capabilities, multinational and multilingual enterprises will be able to provide their employees with far broader access to all content, regardless of the original language. Automatic translation of large content archives will increase knowledge sharing by making previously "hidden" content searchable and discoverable.
Organisations will need to adapt business processes to remain profitable amidst uncertain market conditions
With layoffs at companies like Amazon, Meta, and Twitter making headlines, organisations will have to find alternative ways to continue doing business profitably, as market conditions remain uncertain. In 2023, we can expect more companies to embrace autonomous technologies to enable them to remain competitive and do more with less, amidst additional labour shortages and hiring freezes.
Traditional ways of sending information will start to become obsolete
With information moving to the cloud at a rapid pace, sharing information has become nothing more than granting access rights. With no need to "copy" or "send" information that the traditional methods relied upon, we can expect to see sending information via attachments or email start to become a thing of the past.
Speech-to-text will make automatic transcription near flawless
With the increase in the number of meetings being recorded due to staffing shortages and hectic schedules, advancements in automatic transcriptions have made sharing and accessing content easier than ever. In 2023, we can expect these advancements to continue through the power of ML, enabling organisations to boost knowledge-sharing efforts by making content searchable and accessible.
NLP will enhance how knowledge workers find relevant information
In 2023, AI-based solutions will better understand industry-specific domain language, or context-specific user behaviour, as advances in NLP and the capacity to understand user intent make their way into business applications. This will significantly enhance how knowledge workers search for information and allow information management systems to better deliver relevant information to end users, even before they begin looking.
Cognitive search capabilities will make organisations more efficient
Knowledge workers frequently waste valuable time looking for the information they require to accomplish their tasks efficiently. With advancements in cognitive search capabilities, over the next year, we'll see companies spend less time searching for the information they need and more time focusing on what drives the bottom line. Enterprises will be able to go beyond simple keyword searches and access content based on context due to advanced indexing capabilities. Combining information with a domain-specific or organisation-specific knowledge graph will enable employees to easily find content powered by context without endless search cycles.
Summarisation technologies will drastically reduce content consumption time, increasing employee productivity
Employees today are drowning in information, but summarisation technologies will play a key role in aiding to reduce content consumption. Most traditional summarisation technologies use an "extractive" approach, extracting the most relevant sentences from a document. Advancements in large language models (LLMs) will enable "abstractive" summaries to be automatically generated, delivering a more human-like and effective result.