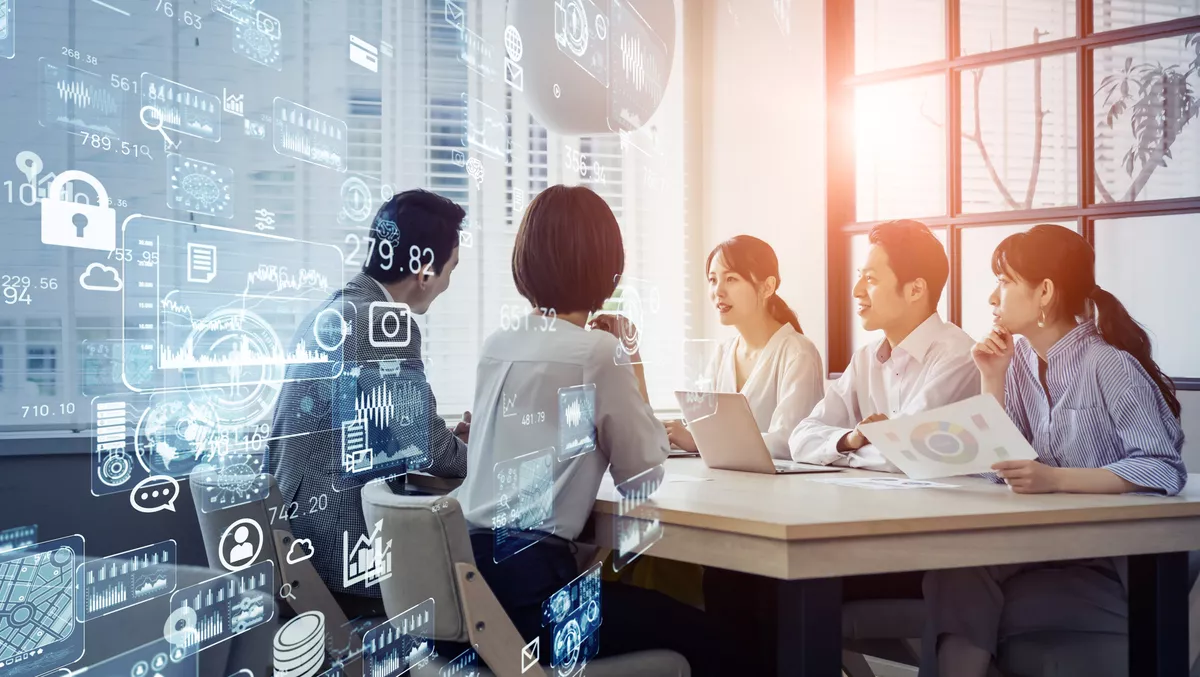 Lenovo adds to APAC team, ramps up regional growth plan
Lenovo Infrastructure Solutions Group (ISG) has added to its core leadership team, announcing the appointment of several key hires across the Central Asia Pacific (CAP) region to drive business growth and customer confidence in Asia Pacific.
They will oversee Lenovo's Enterprise Solutions business, which spans across multiple industry segments and verticals.
In addition, they have the remit of identifying the business needs of Lenovo's expanding base of customers across the region, and addressing them through the development of new business solutions that allow for greater synergistic performance in the markets they will be overseeing.
Overall, they will work towards creating opportunities pipeline to meet business goals, executing strategic plans, and further developing customer and business partnerships.
The newly appointed business leaders are Benny Wong, general manager Singapore; Clark Popple, country manager Philippines; Kelvin Chiu, country manager Hong Kong - Macau; and Maytha Deemeechai, country manager Thailand, Vietnam, Cambodia, Myanmar.
According to the company, the four new hires will report directly to Kumar Mitra, director and regional general manager for Lenovo ISG, CAP.
With more than two decades of experience in IT infrastructure management, Benny Wong will lead customer-centric solutions as well as manage an extensive product portfolio in the Singapore region, one of the priority markets in APAC.
Prior to this, Wong led the sales team for Veritas' data management solutions across ASEAN for five years. He has also worked with other companies including Oracle, HPE, BT Global Services and Equinix.
Clark Popple brings 25+ years of experience in leading and managing enterprise IT and services. He has driven growth for global companies such as IBM, MDI, Philips Electronics, Compaq and NEC Corporation.
According to the company, he is skilled across different business functions including sales, management, pre-sales, business development, and telecommunications.
Kelvin Chiu is another business leader who has been elevated as a country manager for Hong Kong - Macau after leading growth in HPC, storage, hybrid cloud and HCI solution of key accounts in these regions.
Having close to three decades of industry expertise and knowledge, Kelvin has aided in growth for many companies including Oracle, PCCW, Lifesize communications, and more.
Finally, Maytha Deemeechai has been leading the Lenovo enterprise business in Thailand and is now appointed to drive the business objectives for Vietnam, Cambodia and Myanmar as well.
He brings more than 23 years of experience in business strategy and management, having previously worked with global companies including AMP, Fujitsu, Dell, and Microsoft.
Commenting on the appointments, Sumir Bhatia, president of Lenovo ISG, Asia Pacific, says, "We continue to transform the way we operate and create new growth opportunities for our business, partners and customers.
"We are making sustained investments in APAC as part of our strategy aimed at strengthening leadership capabilities and strategic partnerships across these regions.
"We are excited to onboard the regional country heads who will accelerate progress against key growth priorities and work closely with Kumar Mitra to continue delivering smarter technology for all".
Mitra also commented on the new hires. He says, "Executives like Benny, Clark and Kelvin are accomplished leaders in managing enterprise-scale products and solutions, and delivering business results.
"I am confident that their blend of expertise and strong leadership with a comprehensive understanding of these markets will be critical to delivering value as businesses across AP increasingly seek strategic technology partnerships to maximise revenues and sustain growth."