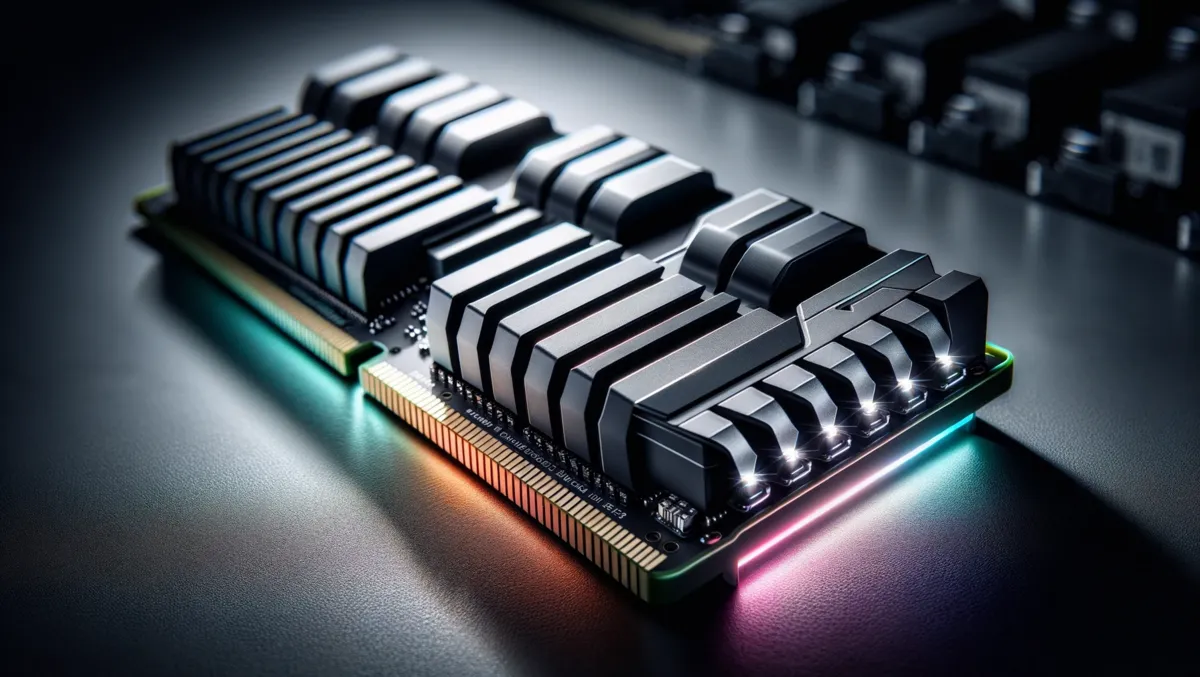 Kingston FURY unveils new look for Renegade DDR4 memory products
The high-performance division of global experts in memory products and technology solutions, Kingston Technology, Kingston FURY, announced a fresh look for Kingston FURY Renegade DDR4 memory.
The updated design includes bold two-tone black heat spreaders that enhance the overall aesthetic while simultaneously managing heat during intense usage, thus ensuring optimal performance. Kingston FURY Renegade DDR4 reaches impressive speeds of up to 5333MT/s*1, aiming to establish itself as the go-to choice for power consumers.
Continuing the company's tradition of creating a blend of style and function, Kingston FURY Renegade DDR4 RGB boasts a similar dual-tone black heat spreader with an added twist.
Ten LEDs illuminate the spreader to create captivating dynamic RGB lighting effects controlled by Kingston FURY's patented Infrared Sync Technology. Its function matches its form, delivering speeds up to 4600MT/s. This significantly enhances frame rates, streamlines workflow, and enables quick gameplay edits.
In addition to the Renegade DDR4, Kingston FURY Beast DDR4 RGB, freshly redesigned, also elevates the style and performance quotient of any system. It clocks speeds up to 3733MT/s and has striking RGB lighting, complementing the sleek black heat spreader. Users can choose from Intel XMP Certified & XMP-Ready profiles, Ready for AMD Ryzen, for Plug N Play3 automatic overclocking at 2666MT/s to maximise their system's potential.
The company is enhancing user customisation by updating the appearance of heat spreaders and incorporating additional LEDs into RGB modules. They are excited to introduce these new modules featuring heat spreader designs that align with the Kingston FURY brand identity, allowing users to personalise their builds to a greater extent.
A company representative states: "As we continue to give our users more options to make their builds their own truly, we've updated the look of the heat spreaders and added more LEDs to RGB modules."
"We are happy to offer users now these new modules with heat spreaders designed explicitly with the Kingston FURY brand identity in mind."
Kingston FURY's Renegade DDR4 memory is available in single module capacities of 8GB-32GB and kits of 2, 4, and 8 wall capacities of 16GB–256GB. The range can be personalised further with the Kingston FURY CTRL RGB tool, where users can choose from 18 built-in RGB lighting effects.
The Renegade DDR4 and Beast DDR4 lines are Ready for AMD Ryzen and Intel XMP Certified or XMP Ready. They are compatible with profiles optimised for AMD and Intel's latest chipsets. Moreover, the products are 100% tested for speed, backed by a limited lifetime warranty, and the reliability is synonymous with Kingston FURY.
While Kingston FURY has updated the look of its products and added more LEDs, it continues to emphasise functionality, providing reliable, high-performing memory solutions. This combination of style, functionality, and a reputation for quality makes Kingston FURY a brand to consider for individuals building their own PC setups.