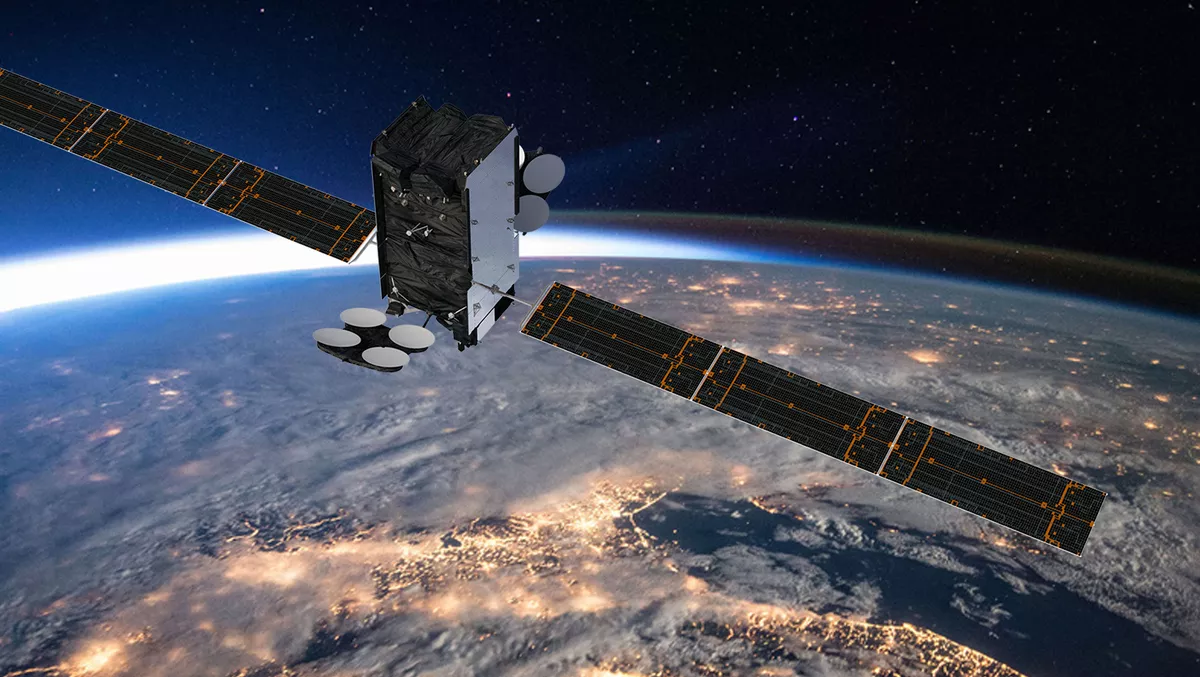 Kacific, GuarantCo receive Cooperation of the Year Award
FYI, this story is more than a year old
Kacific and GuarantCo have been named the winners of the Cooperation of the Year Award at the Satcoms Innovation Group (SIG) Awards.
The award recognises the companies' affordable and reliable delivery of satellite internet to underserved markets.
The project involved Kacific and GuarantCo providing vulnerable communities in Asia Pacific with high-speed and reliable internet services to support their public health response to the COVID-19 pandemic.
Partnering with GuarantCo saw Kacific secure a grant from the Private Infrastructure Development Group Technical Assistance to establish networks of high-speed Wi-Fi hotspots at schools, health clinics, and community halls.
As a result, the project reached over 200 locations, including governments and local communities, giving them free terminals at no initial cost as well as 30 gigabytes of free data to support medical services.
Kacific worked with local agencies to connect vulnerable communities in Papua New Guinea (where the company worked with the Sustainable Development Program), Vanuatu (where the company worked with its Ministry of Health), the Solomon Islands, and the Philippines.
The SIG Awards acknowledge the hard work that companies, individuals, and educational institutions have put into assisting the satellite communications industry.
The Cooperation of the Year Award signifies the successful implementation of a project in which cooperation was crucial to overcoming a specific industry challenge.
News of this award comes after Kacific launched Enterprise Backup, a new service intended to protect organisations against frequent power outages.
Kacific says its decision comes in response to a growing interest in connectivity protection, and the service is designed to utilise the speed, efficiency and flexibility of Ka-band satellite connectivity.
Furthermore, it is the first of its kind in the Asia Pacific region.
"Fibre and communication cable cuts happen more often than most people imagine and are caused by construction accidents, natural disasters, weather, animals, or vandalism," Kacific marketing director Beatrice Mok says.
"When they occur, they turn regions and entire nations dark, affecting millions of people annually. And they represent significant unplanned costs for both governments and private sector organisations."
Kacific explains that Enterprise Backup offers organisations, factories and business branches that rely heavily on real-time business operations the ability to continue with their usual tasks uninterrupted if they are unable to use their primary internet access.
Additionally, the service includes the installation of a satellite dish at each site and provides companies with a choice of low-cost per-month, per-site backup plans dependent on their size and requirements.
The next-gen broadband satellite operator elaborates that the Enterprise Backup service is similar to an insurance premium in that a small fee is paid for the site to act as a backup.
It adds that in the event of an outage, high-speed first priority bandwidth can be immediately activated, and a fixed fee will be charged.