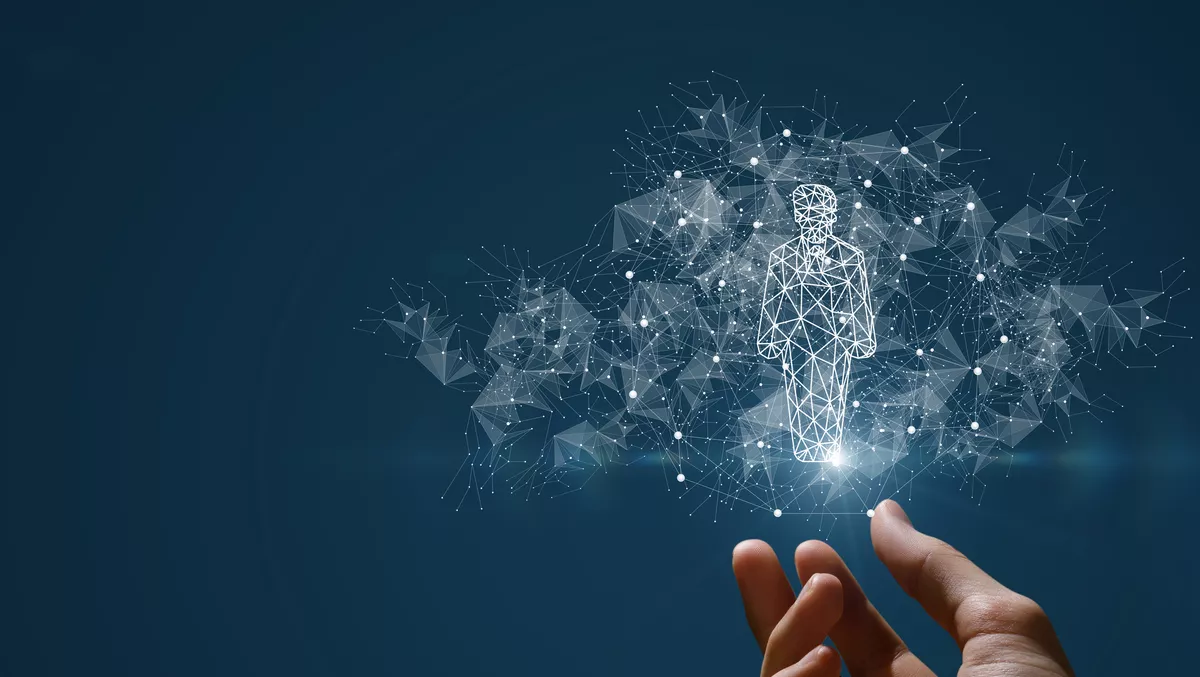 Interview: Sitecore explains why personalisation is key to customer experience
FYI, this story is more than a year old
There has never been a better time to hone a commerce strategy into a finely-tuned process that puts customer experience at the centre of every interaction. However, providing the best customer experience involves understanding customers of all types, whether business, consumer, human, or machine. We spoke to Sitecore's director, commerce, Mark Johnson, to find out more.
"The pandemic has created a unique situation where B2B and B2C businesses are focused on providing the best commerce experience. With that, businesses are also looking at how they can leverage systems within their existing MIS architecture, in their enterprise resource planning (ERP), in product information management, in warehouse management, and in their delivery systems."
In the past, monolithic product suites could have provided the way forward, but the rate of change is too rapid for traditional systems to keep up with. Now, the cloud and cloud-native software have helped organisations scale commerce and drive ROI, and there is no better example than the pandemic.
Johnson says the pandemic started to take hold in the US on March 12th, 2020. By March 16th, businesses are up and running with their solutions - and that took just four days. That change is just not possible in a traditional monolithic orientation.
"The pandemic is highlighting opportunities to think about what's really necessary and to become much more dynamic in the way things work for consumers."
Dynamic commerce approaches require an understanding of what consumers need. Sitecore believes that, in the future, successful brands will be the ones that realise commerce and personalisation go together.
"Commerce systems need to reorient themselves around personalisation and really understand what personalisation is. For example, Amazon was a basis for personalisation when they displayed things like 'people who bought X also bought Y'. That's not personalisation though, that's just coincidence and it has nothing to do with what a specific buyer actually needs. It's just a guess."
Johnson explains that personalisation takes two distinct forms: understanding customer data and using algorithms to understand the experience over time.
"Customer data focuses on understanding things such as demographics and data specific to that customer: who a customer is, where they are, what they are, how they interact, and how they search. For example, are they searching for certain types of products?
"Algorithms, within the context of artificial intelligence and machine learning, calculate that experience over time. That means businesses get a better idea of what they need and where and how to get there. So, for example, the system knows where a buyer could go, so I could create a buying experience that is efficient, enjoyable, and effective.
"For example, I go to a online store and I search for shoes. From there, I search for athletic shoes. The next time I go to that store, the store might lead me straight back to athletic shoes. Personalisation lifts conversion rates and provides context to the commerce experience."
But personalisation can be challenging without suitable systems and tools in place to produce and analyse that data.
"It's a challenge to build the algorithmic orientation that is able to track all of the experience metrics - like what buyers are looking for, how they're searching, and how many times they're looking for it - and then orient the experience over time."
Another challenge is applying the experience to machine-based orders, such as when machines automatically place orders for replacement parts. Again, algorithmic orientations need to understand when machines might start to place orders.
"In the past, personalisation was about configuration. Personalisation in the future is about mathematics and engineering. It's also about creating experiences based on on that all the associated data. That's really the data I want systems to understand about me, so I can get through that site faster and more effectively, and find what I need."
The future of commerce
As commerce evolves through the pandemic and beyond, we asked what trends we can expect to see in the future.
1. Architecture will be more composable. Johnson says every organisation has different needs, so they will choose specific solutions that work for specific purposes and goals.
2. The Internet of Things will play a more significant part in eCommerce, particularly in the industrial sector and machine-based ordering.
3. Conversational commerce will also be more common, particularly within mobile applications. Johnson says, "Conversational commerce offers the ability for customers to tell a system what they need, rather than using keystrokes and traditional logic."
4. The metaverse orientation: This offers the ability to be in a virtual reality orientation and to order from that environment - whether in a recreational or an amusement-based virtual reality orientation, where it could be something as simple as ordering more tokens within a game environment. Soon, car companies will offer virtual test drives, for example. "The metaverse will drive many new commerce opportunities, and it's an exciting time," concludes Johnson.
Catch the Modern Commerce in Asia-Pacific webinar series here.
Check out Sitecore's interactive 2021 Holiday Trends Report here.