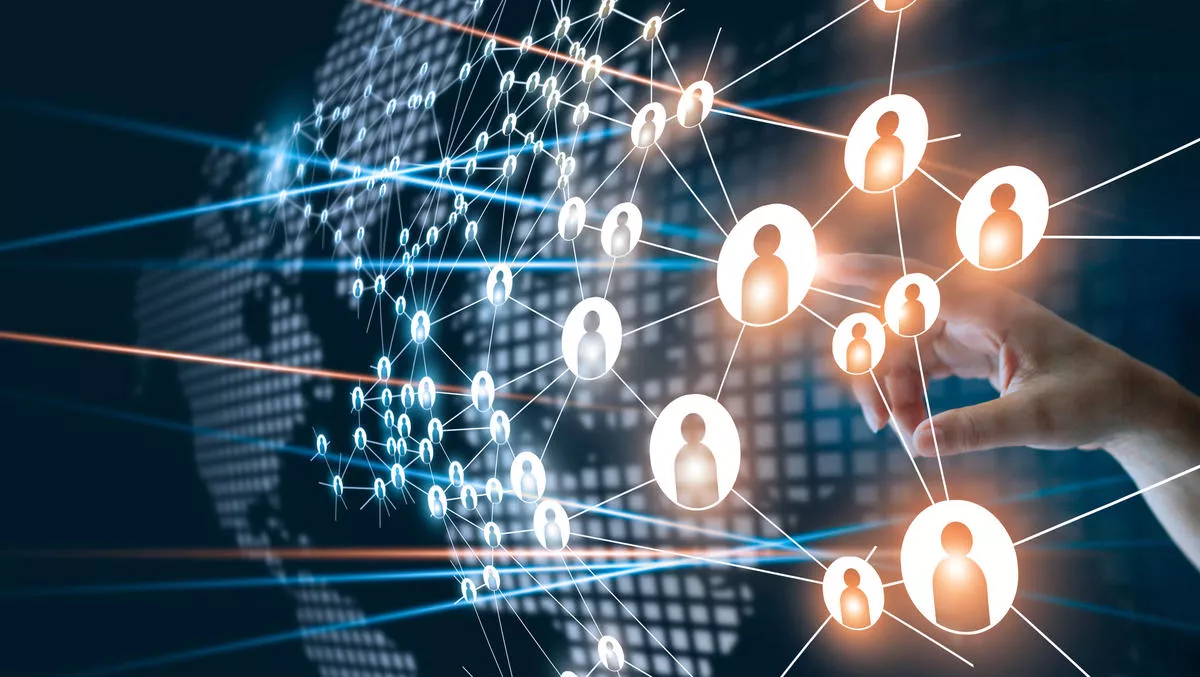 Interview: Hyland takes the hybrid work model to heart
FYI, this story is more than a year old
'Hybrid work is the new normal'. It would be hard to find a business leader who hasn't heard that now-ubiquitous phrase, especially after last year's pandemic.
Businesses scrambled to adopt mass remote working for their staff, and quickly discovered some major challenges along the way. Some businesses are returning back to work, while others remain at home. In such a globalised workforce, hybrid work is the standard - and you might have heard that it's not going away.
We spoke to Hyland APAC director of sales Eugene Chng to find out what the hybrid work environment means for businesses, and for Hyland itself.
Hyland is a company that has taken remote and hybrid work as 'new normal'. Chng, who works from a home office in Singapore, is well-versed in meetings and interviews through videoconference platforms - but as anyone in IT knows, technology involves much more than just communication.
Chng says that Hyland has always had a focus on the 'virtual'. Whether it's company culture or infrastructure, the company was well-positioned in 2020 when COVID-19 hit. He describes Hyland as a distributed company, with people and infrastructure that enables everyone to work from home.
"We took deliberate action to make sure we communicate to employees and include them - whether it's company meetings or informal chats, it brings everyone together. We removed the concept of an office and brought in a concept of community.
As a software company that has long embraced hybrid work, it would be easy to think that Hyland has an advantage. Chng has seen some important lessons to share with businesses.
For example, some companies may have a business culture, and different technology infrastructure that may (or may not) support hybrid work.
"If the expectation is to have people in the office in task-based roles rather than objectives, it may be difficult to make hybrid work without major changes," he explains.
"They have a challenge trying to change the mindset that says, you don't measure a person's worth by what my time is spent in the office. But more around, what is the deliverables that this person is actually achieving? So that transition is a very tough process."
The next step is getting the right technology infrastructure. There should be a way for staff to join conference calls, collaborate, and have the right workflows and approval processes. Chng says it is the biggest challenge that any company will face, but the infrastructure must be put in place.
There is a bright side to these challenges - the business impact of the pandemic has helped to accelerate many of the objectives and projects that organisations have been trying to achieve for years.
Organisations that previously relied on hard copies coming into the office turned to digital applications, and in their own way transformed their business processes.
Chng says that the acceleration has also helped Hyland to perform well in terms of its profitability and revenue growth. One of the reasons is because customers urgently need their providers to transform faster so that they can keep up with their own changing businesses.
"A fundamental part of our transformation is how we connect content with our core system so that we can process information," he says.
Hyland has keenly focused on the ability to store and capture content, integrate content into processes, and to enable workflows.
"We want to facilitate the rapid migration into this new digital system through our cloud-first strategy. This enables customers to sign up for a service on our cloud. We turn on the service immediately, and we can help customers digitise the content through our cloud. This doesn't require very much upfront training or skills to make that happen."
He says that not too long ago, businesses were concerned about training people, buying infrastructure, and setting up systems. But Hyland has simplified all of that.
"What we say to our customers is that if you work with Hyland's cloud capabilities and cloud strategy, it will allow you to move into this new digital transformation journey much faster.
Hyland was named a Leader in the 2020 Gartner Magic Quadrant for Content Services Platforms (for the 11th year running), and Chng says the company will continue to invest heavily in Asia Pacific to ensure customers and partners are always supported.
"In this journey, we will continue to invest in Asia as the forefront in terms of our focus for Asia Pacific, both through channel and end users.
"Our focus is to help our partners to be more successful. We will focus on larger opportunities with our partners, and build our presence in front of our customers together.