Partner content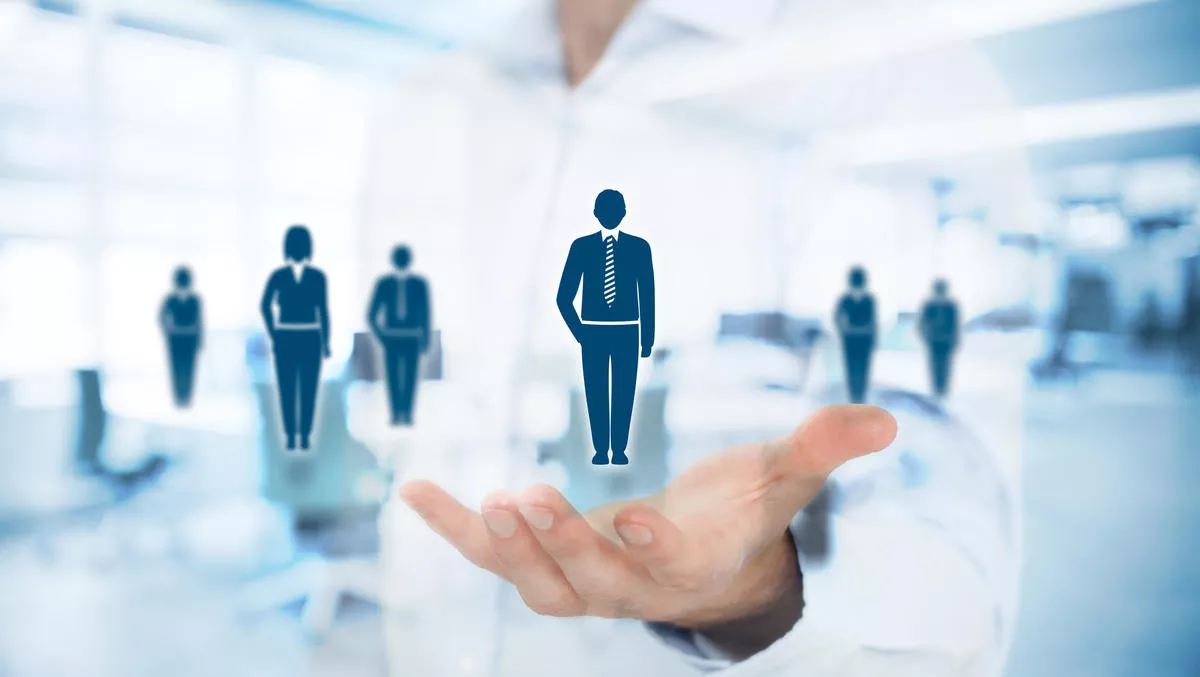 Interview: Hyland director talks CCM and why it's crucial in 2020
FYI, this story is more than a year old
In an environment where positive customer relationships are an increasingly important cornerstone of organisations' business model, it's becoming imperative for these organisations to streamline both front-end engagement and back-end processes.
Customer communication management (CCM) tools are critical to any business looking to prioritise personalised communication and omnichannel delivery, and can also go a long way to standardise and automate processes for maximum efficiency.
Hyland's Content Composer CCM tool does all this and then some – designed to integrate with enterprise applications and office productivity software, it features powerful creation, distribution and management tools which makes managing the customer experience easier than ever.
To better understand the nuances of Hyland's solution, Techday spoke to Hyland director of Asia Pacific Eugene Chng, who walks through the key features and benefits of the tool and how it can change the face of an organisation's CCM.

What are some of the key features of this solution?
Content Composer is used to create and manage personalised communications through an omnichannel approach, which basically says that communications can be personalised to a particular user profile.
In general, it's a tool that really channels quality communications to end customers, in a format that they, as customers, prefer.
This tool allows users to package a set of content that is very tailored to a particular set of individuals, and it does this by integrating with other solutions wherever possible.
For example, if email systems like Outlook is the primary vehicle for communication for an organisation, this tool can integrate seamlessly with their Outlook system.
The same goes for existing customer relationship management (CRM) tools. Many organisations will already have their own CRM system that has all of their customers' data, their profile, their likes and dislikes.
Users can pull information from their CRM system and then use Content Composer to generate templates and content that is relevant to specific customers or sets of customers, and organise these templates for maximum efficiency.
It also provides a single repository of information that is standardised, including standard terms and conditions, contractual terms and others, that can be used as templates.
One of the best things about Content Composer is it uses standard tools to create these templates. If you're familiar with Microsoft Word, for example, you can create all of your templates in Word.

Many organisations will already have a CRM tool. How does Content Composer add value for these organisations?
There are a number of areas where Content Composer can add value to an organisation's content strategy, such as:
Standardisation of content: Standardising content provides the user with a much quicker and easier process for content creation.
The user only needs to source the required content from standardised template documents and content bites, and pull these into the piece they are creating, this is a much quicker process than creating from scratch or from outdated long-form templates where not all content is relevant.
Centralisation of content: having access to the content from one place also improves the user experience.
Where once users would have had to source required content from many different sources, taking time to find the right templates to use from different systems across different departments in the organisation, who used their own tools, and formats, with Content Composer, the user can now see all the content available from one screen and easily source what is needed and incorporate only what is required into the document they are creating.
With this tool, you can centralise and standardise the information required; such as logos, fonts, formats, legal disclaimers and clauses for contracts, and much more, hence guaranteeing synchronicity and consistency of content across the organisation.
Users then become a lot more consistent in how they communicate both internally and externally, in both look and feel, and, the information shared is consistent and standardised, which helps to prevent errors and inconsistencies.
Another key factor for organisations looking to add value to their content strategy is to consider timeliness. As an example, If you consider a government department trying to disseminate a million or so messages to residents in a certain locale at one time - if the department is using old legacy systems this process could take days.
Whereas using Content Composer's automated mail merging functionality this process may take just 10 to 15 minutes, just a fraction of the time!
How does Content Composer differ from other CCM tools?
The integration capabilities.
You don't have to try to figure out where you're going to pull your content from, because the other systems users may need are already integrated into Content Composer.
It's also the workflow and governance that users have around the content, which means that users gain total visibility into whether the content that is being pulled is correct.
I think the integration between our content composer, and the repository itself is actually a very big differentiator between ourselves and other content composer products in the market.
Learn more about Hyland's Content Composer here.
Related stories
Top stories