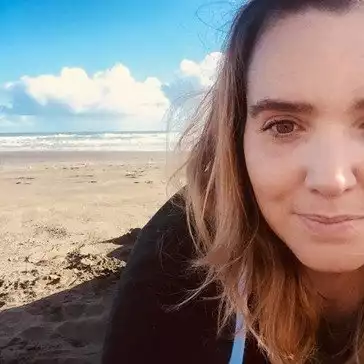 By Shannon Williams, Journalist
Indonesia's smartphone market declined for the eighth quarter in a row in 2Q23, although seasonally it grew 13.8% quarter-over-quarter (QoQ), to 8.9 million units according to International Data Corporation's (IDC) Worldwide Quarterly Mobile Phone Tracker.
Growth in the entry level segment helped the year-over-year (YoY) decline to narrow to a single digit as most of the key players increased their shipments in this space. As a result, 4G smartphone market share went back up to 86% from 82% in the previous quarter and 5G smartphones declined by 4.3% YoY for the first time since its appearance in 2020. Higher-priced smartphones in the >US$600 segment grew 71% YoY, as Samsung and Apple fought fiercely in the segment.
"5G phone adoption has been slow due to challenges on both the demand and supply sides. 5G smartphone share is still very small compared to 4G smartphones," says Vanessa Aurelia, Associate Market Analyst at IDC Indonesia.
"While it has become more affordable, their 4G counterparts often have much better specs with similar prices. As 5G connectivity is still limited to only certain areas, 5G as a feature doesn't provide enough enticement for potential new consumers," she says.
"The low penetration rate of 5G smartphones caused telcos to stay careful in their 5G investments, considering factors like cost and overall rate of return."
"IDC expects the market has bottomed out and we should see consumer demand and the supply across different price bands to stabilise as vendors prepare to increase their sales in the year-end holiday period, although full year 2023 smartphone shipment will be lowest since 2018," adds Aurelia.
Meanwhile, the Philippine market's decline slowed to a 2.1% year over year (YoY) contraction and 20.0% quarter over quarter (QoQ) growth, bringing in 4.2 million units in 2Q23. Even though the market is down YoY, this is better than the double-digit contractions in the past two quarters and is also the least that the market has contracted in the past eight quarters.
"Though inflation in the Philippines is slowing down and on the mend, consumer appetite for spending remained cautious in the face of higher prices of goods and economic uncertainty, resulting in eight consecutive quarters of annual contraction," says Angela Medez, Client Devices Senior Market Analyst at IDC Philippines.
"With the market anticipated to remain subdued for the rest of the year, IDC expects more competition and growth in the lower-price segments as vendors focus on improving sales," she says.
Transsion took a sizeable lead, accounting for 38% of total shipments in 2Q23 and retaining the top spot for two consecutive quarters. Transsion's sub-brand, Tecno, grew 145% QoQ and 237% YoY, driven by its increased channel coverage throughout the country and multiple model launches, led by its Spark 10 series, that propelled its ultra low-end (<US$100) to more than triple in growth both quarterly and annually.