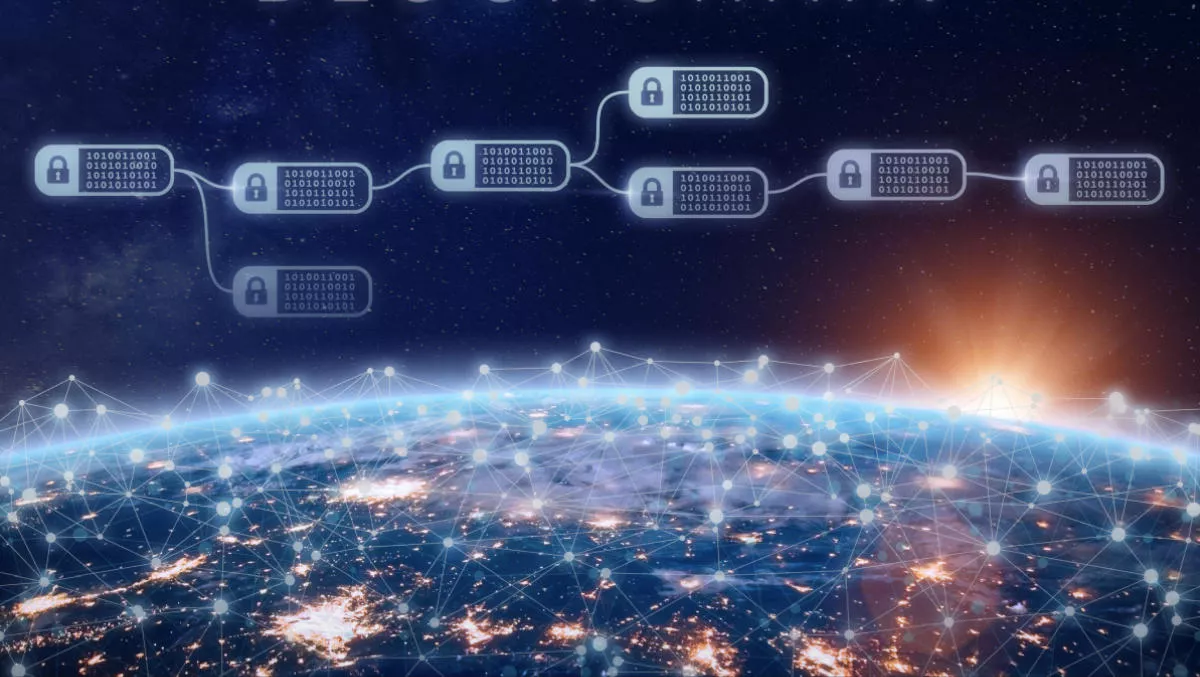 Hyland wields blockchain power for credential verification
FYI, this story is more than a year old
The blockchain, most well-known as being a decentralised way to distribute cryptocurrencies, has much more to offer beyond eCommerce – credential verification is just one of its many applications.
Blockchain offers a new public infrastructure for verifying credentials in a manner far more durable, secure, and convenient than relying upon a single authority.
Through properties of redundancy and immutability, blockchain enables anyone to own their digital assets (including credentials) for life. Anyone can verify those assets instantly, without any special software.
Content services platform provider Hyland is one company that has taken the core concept of blockchain as a secure, distributed ledger and turned it into a way to verify credentials.
Earlier this year Hyland acquired a blockchain credential firm called Learning Machine. This acquisition provided unique capabilities in the application of credentials management through blockchain. Two months later, Hyland launched Hyland Credentials.
Hyland's APAC director of sales Eugene Chng explains, "Hyland Credentials is a complete system to issue official records using a blockchain-anchored format that is instantly verifiable anywhere in the world.
"It is built on the Blockcerts open standard for blockchain credentials, developed at MIT. Blockchain is scalable, interoperable, verifiable, and doesn't depend on a single-authority tool to verify. Very few technologies will give you that capability to untangle.
"Hyland Credentials Issuing System allows any organisation to easily design their records, import recipient data, issue records, and manage the entire credentialing life cycle using a blockchain format that is instantly verifiable anywhere in the world.
Hyland Credentials provides an open standards-based solution for verifiable digital records that are:
Independently verifiable: Decentralised ownership and verification
Tamper evident: Highly secure
Owned by issuers and recipients
Standards-compliant: Leverages Blockcerts, the international standard for blockchain credentials
Multi-Chain: Allows anchoring to Bitcoin, Ethereum, Hyperledger, and many other blockchains
Scale: Built to meet the needs of governments, corporations, and educational institutions.
Easy to deploy
The company recently launched Hyland Credentials for Education. Digital transformation within education institutions is driving a need for issuing verifiable digital records, such as degrees, diplomas, and certificates. This is where the benefits of blockchain verification shine through.
"Public and private institutions are also required to mitigate risk by issuing and verifying qualifications and identity documents with the highest level of security. In addition, citizens and students are more mobile than ever before," says Chng.
"They need records that are easily portable and not limited to use within one vendor's platform. Using open standards achieves this portability and interoperability. With Blockcerts, citizens, graduates, schools, governments, and employers can now easily transfer and instantly verify any qualification or identity document—even internationally and at scale.
"For example, if I go to university, the issuer is the university, but I own the digital certificate. I can share it with people, and that certificate is tamper-resistant and quickly verifiable. If I graduated and an employer wanted to verify who I am, or that I graduated from a particular university, Hyland Credentials for Education offers that ability.
Hyland Credentials has more to offer, particularly for government organisations. Chng says that government-issued-records will become increasingly reliant on credentials that are digital and verifiable.
Benefits of Hyland Credentials:
Provide ownership, empowering recipients with records they own and can have verified anywhere.
Improve efficiency: Blockchain-anchored records don't require middlemen to send or verify.
Increase security: Know that records are secure, tamper-proof, and vendor-independent.
Promote awareness: Draw attention to your programs and your brand with records that can be shared online.
Prevent fraud: Make it hard to impersonate records from your organization with cryptographic signatures.
Gain insight: Build reports to better understand your credentialing trends.
With the world emerging from the global COVID-19 pandemic, Chng says there are plenty of other potential use cases around – health passports being one. Could governments create a system that verifies information as peoples travel country to country? It is possible – as right now, blockchain applications are very much in a collaboration environment.
"We feel that people are still trying to understand the technology, but they're not sure how to do it. We're open for collaboration with people and we want to help them bring their ideas to market faster. We want to encourage a wider blockchain adoption rate across government, and we will support and enhance these systems as new standards emerge.
Hyland will be hosting a webinar that explores the applications of blockchain-based credentialing.
Participants will learn how to leverage an off-the-shelf, affordable, and standards-based blockchain credential issuing solution that can help to secure digital certificates and to make them verifiable from anywhere.
The webinar will open the door for interested organisations who want to know more about what Hyland can do to help them with this technology.
Hyland is also committed to helping governments and Institutions who are rolling out credentialing systems improve their deployments and protect their investments in this area as this technology continues to be improved and adopted globally.
To register for the webinar, click here.