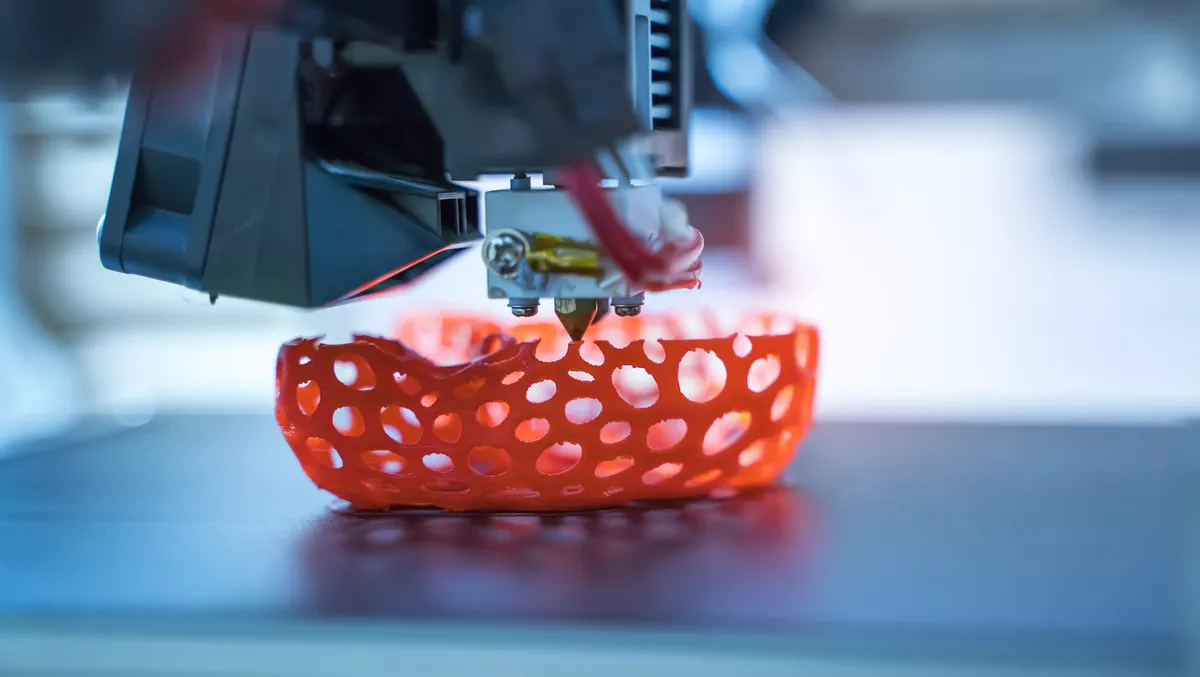 Hubs report finds 3D printing market to triple by 2026
Online manufacturing platform Hubs says its annual 3D Printing Trend Report has found that the market will nearly triple to hit $44.5 billion by 2026, based on a 24% compound annual growth.
Hubs says that figure comes from analysis by 12 leading market-analyst firms. The latest report includes insights from a survey of several hundred engineering businesses, conducted in February 2022, and systemic reviews of industry news and market analysis reports.
It found the 3D printing market grew by roughly 19.8% in 2021, with over $15.1 billion in revenue and is experiencing healthy growth after the initial decline due to COVID-19.
Hubs says industry developments over the next several years will position 3D printing to surpass its role as a rapid and functional prototyping technology, shifting instead toward viable end-use parts and serial production applications.
The report found that, in general, more engineers are using 3D printing than in previous years. It says 68% of respondents used 3D printing more in 2021 than in 2020—and the hardware market is expected to hit a market size of nearly $10 billion within the decade.
Key findings
49% of survey respondents printed 10+ parts in their production runs, compared to 36% in 2021.
3D printing use is steadily moving towards more industrial production applications.
Many of those surveyed believe the driving force in 3D printing this year will be new materials and composites.
Companies that adopted Industry 4.0 before the pandemic seemed to fare better throughout COVID-19, which has pushed more companies to adopt Industry 4.0 technologies, including 3D printing.
24% of respondents still saw cost as the main hurdle to 3D printing.
As a decentralized, digital manufacturing technology, 3D printing may become a viable way to support climate action initiatives, especially given the development of newer, more sustainable metal and polymer materials.
The impact of COVID-19
Hub says the pandemic highlighted 3D printing's unique capacity to quickly adapt to production and supply chain needs.
The report says 3D printing came to the forefront as a viable solution to new and persisting challenges, as parts and products can be manufactured locally and on-demand.
Hub says to combat shortages, and supply chain issues that arose during the pandemic, manufacturers and makers used 3D printing to rapidly produce protective equipment (PPE) and medical devices, such as face shields and ventilator valve replacement parts.
Manufacturers also began 3D printing nasal swabs for detecting COVID-19, which helped to demonstrate mass-production capabilities. Unfortunately, while it was a big help in the early days of the pandemic, this use of 3D printing did not last long.
The report says traditional PPE suppliers eventually caught up with demand as supply chains were partially reestablished. Now, in the third year of the pandemic, 3D printing has fewer immediate uses related to COVID-19, but more people now recognize the technology's agility and production potential. For instance, in April 2020, Google searches for the topic of 3D printing hit an all-time high.
Hubs says, overall, the 3D printing market has developed and matured significantly. In 2021, there were several notable mergers and acquisitions between leaders within the industry.
Stratasys acquired Origin, Sandvik's BEAMIT acquired 3T Additive, and Hubs joined forces with Protolabs.
Hubs says this indicates that the market is maturing and consolidating and is now well-positioned for fast growth.