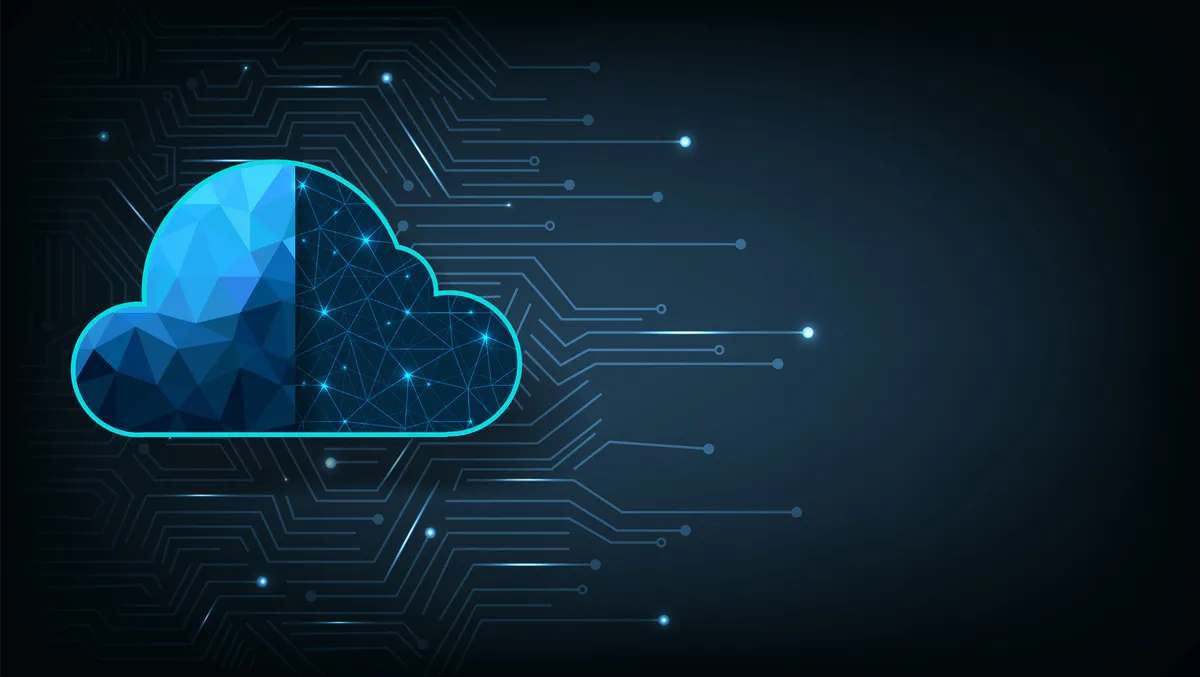 Huawei launches Pangu Models 3.0 and Ascend AI Cloud Services
The annual HUAWEI Developer Conference - HDC.Cloud 2023 – was held in Dongguan, China, this month, bringing together developers to discuss the booming AI industry and the new opportunities it has created.
During his keynote, Zhang Ping'an, Huawei's executive director and CEO of Huawei Cloud, announced the launch of Huawei Cloud Pangu Models 3.0 and Ascend AI cloud services.
Guided by its three stated purposes - reshaping industries, honing technologies, and sharing success - Pangu Models 3.0 will focus on building core competitiveness and helping customers, partners, and developers operationalize AI and drive real value creation across industries.
With Ascend AI cloud services, a single compute cluster can provide 2,000 petaFLOPS of compute capacity, and a 1,000-card cluster can train a multi-billion parameter model for an uninterrupted 30 days. More reliable AI computing power has helped make large models more accessible than ever to industry customers.
"Huawei Cloud Pangu models will empower everyone from every industry with an intelligent assistant, making them more productive and efficient. We will uphold our "AI for Industries" mission, and use Pangu models to reshape all industries with AI. Every developer will have the power to change the world," says Zhang.
Huawei Cloud Pangu models were designed to focus on the practical needs of specific industry scenarios. The newly-launched Pangu Models 3.0 use a "5+N+X" three-layer architecture.
The L0 layer consists of five foundation models: NLP, CV, multimodal, prediction, and scientific computing, which provide general skills to power an endless possibility of industry-specific applications.
Pangu Models 3.0 are available in different sizes: 10 billion parameters, 38 billion parameters, 71 billion parameters, and 100 billion parameters, meeting diverse customer needs and other standards on latency and response times.
Brand-new capability sets, such as knowledge-based Q&A, copywriting, and code generation for the Pangu NLP model, and image generation and understanding for the Pangu multimodal model, are also provided. These capability sets will be made available to customers and partners and will be consistent regardless of the model size (number of parameters).
The L1 layer consists of N industry-tailored models. Huawei Cloud can provide customers with industry models trained on open industry datasets, including Pangu models for government, finance, manufacturing, mining, and meteorology. Alternatively, customers can train their models using their datasets based on Huawei's L0 or L1 Pangu models.
The L2 layer provides pre-trained models for specific industry scenarios and tasks, such as intelligent government hotline, intelligent branch assistant, lead compound screening, conveyor belt foreign object detection, and typhoon trajectory prediction. These models can be quickly deployed off the shelf.
This decoupled, hierarchical architecture allows the Pangu models to quickly adapt to a wide range of downstream tasks. Customers can load independent datasets to train their models. They can choose to upgrade foundation models or just upgrade capability sets.
Based on the L0 and L1 models, Huawei Cloud also offers industry model development suites, allowing customers to quickly train their models using their own datasets. In addition, the Pangu models support different deployment modes, including the public cloud, a dedicated large model zone on the public cloud, and a hybrid cloud. This helps to ensure that different customers' varied security and compliance requirements are met.
"Pangu models were born to serve industry-specific needs, and we are here to help customers from every industry to develop and use large models to solve their problems in ways never seen before." Pangu models are being used in various industries, such as finance, manufacturing, drug R&D, coal mining, and railway," adds Zhang.
Regarding government services, the Shenzhen Futian district government worked with Huawei Cloud to develop the intelligent government service assistant Xiaofu, which the Pangu Government Model powers. This intelligent assistant can accurately understand users' intentions and map them to a pre-defined service item so that the service they are requesting can get done quickly.
The Pangu Government Model has been trained on over 200,000 government data records, covering government policy documents, government encyclopedia knowledge bases, government hotline data, and other common knowledge, so it has extensive knowledge of government policies, regulations, and government service processes. Xiaofu, the intelligent government service assistant, has demonstrated high accuracy and professionalism since its launch.
So far, the Pangu Mining Model has been used at eight coal mines in China. A single model can support more than 1,000 sub-scenarios for coal mining, including digging, driving, equipment control, transport, ventilation, coal washing, and more. It helps build safer, more intelligent coal mines that can run efficiently with just a tiny underground crew or even no underground crew.
On railways, the Pangu Railway Model can accurately identify 67 types of freight cars and over 430 types of faults found on railways and freight cars. It can quickly scan millions of images captured by the railway TFDS system and filter out 95% of the fault-free images. This way, train inspectors can focus on the remaining images, and this helps them improve both efficiency and accuracy.
In meteorology, the Pangu Meteorology Model (or Pangu-Weather) is the first AI model to have surpassed state-of-the-art numerical weather prediction (NWP) methods in terms of accuracy. The prediction speed is also several orders of magnitude faster. In the past, predicting the trajectory of a typhoon over ten days took 4 to 5 hours of simulation on a high-performance cluster of 3,000 servers. Now, the Pangu model can do it in 10 seconds on a single GPU of a single server and with more accurate results.
"In financial services, the Pangu Finance Model, pre-trained on large datasets containing data about bank policies, procedures, and case studies, can automatically generate the correct service workflows and guides for bank tellers based on the customers' service requests. This helps them handle service requests more efficiently and confidently. Essentially, the Pangu Finance Model has given each bank employee their own personal intelligent assistant," says Huawei.
"In manufacturing, in the past, it took more than three hours to develop a one-day parts allocation plan for a single production line. The Pangu Manufacturing Model, pre-trained on data about parts and components, business processes, and rules from Huawei's own production lines, is capable of accurate intent understanding. By calling the Huawei OptVerse AI Solver plugin, the Pangu model can develop a 3-day production plan in just one minute," adds the company.
In the field of drug R&D, developing a new drug used to take an average of ten years and US$1 billion. Now, the Pangu Drug Molecule Model can accelerate lead compound discovery from several years to just one month, reducing drug R&D costs by 70%. Using this model, a team led by Professor Liu Bing of Xi'an Jiaotong University recently discovered a new super antibiotic — the first new antibiotic to be discovered in 40 years, with brand-new protein targets and in its own category.
In addition to better AI models, Huawei Cloud enhances AI's underlying technologies. These include an AI compute cloud platform built on Kunpeng and Ascend, CANN (a heterogeneous computing architecture), MindSpore (an all-scenario AI framework), and ModelArts (AI development pipeline). Key capabilities include distributed parallel acceleration, operator and compilation optimization, and cluster communications optimization for AI model development and running. Huawei's core tech trains AI models up to 1.1 times faster than popular GPUs.
Compute is foundational for training AI models.
At the conference, Zhang also announced the latest Ascend AI cloud services with 2000 PFLOPS of a single cluster in both Huawei Cloud AI compute centres in Ulanqab and Gui'an, China.
In addition to Huawei MindSpore, Ascend AI cloud services use common AI frameworks such as PyTorch and TensorFlow. 90% of operators in these frameworks can smoothly migrate to Ascend using provided end-to-end migration tools. For example, Meitu migrated 70 models to Ascend in only 30 days. Huawei Cloud and Meitu jointly optimized more than 30 operators and accelerated processes in parallel, improving AI performance by 30%.
Previously, frequent GPU faults during training required frequent restarts. Stable Ascend AI cloud services help alleviate this waste of time. The long-term stability of 1000-card training (30 days) reaches 90%, and interruptions recover within 10 minutes.
"We now offer another option for global customers, partners, and developers to build, train, and use AI models," said Zhang.
Beyond implementations across industries, Pangu models are also integrated into Huawei Cloud products and services as a massive productivity boost.
For example, Pangu automatically generates copywriting and code, speeding up product launches and user onboarding for new offerings. Cloud customer service embeds industry knowledge and intent mining, improving full-process efficiency by 30% through first-AI-then-human responses.
For business intelligence (BI), NL2SQL and AutoGraph support automatic recommendations of visual charts from SQL statements. Multiple rounds of natural language interaction make it easier to present insights from data. In cloud search, multimodal embedding and NL2API increase search accuracy for videos, texts, and graphs by 15% through robust semantic understanding and generalization.
In addition, Huawei Cloud combines CodeArts with Pangu to build CodeArts Snap, an intelligent programming assistant for developers. Trained with 76 billion lines of quality code and 13 million technical documents, CodeArts Snap makes generation, Q&A, and collaboration more intelligent. It generates code through one dialogue, automatically comments and generates test cases in one click, and deploys services/apps with one instruction.
"Content production and innovation are another two major themes in AI. Built on Pangu foundation models, Huawei Cloud empowers MetaStudio - our digital content production pipeline - and builds the Pangu Virtual Human Model that supports model generation and model control, trained with 200,000 hours of video and audio," adds Zhang.
"Model generation and control enable easily building virtual humans for online education, entertainment, livestreaming, meetings, and more. For example, a personalized virtual human can come to life in just three minutes by uploading a 20-second video on Huawei Cloud MetaStudio's service page. Previously this took three days and three R&D engineers."
"Huawei Cloud aims to build an open global ecosystem with a focus on developers. The cloud currently connects over 4.6 million developers worldwide and offers more than 10,000 services on KooGallery, its marketplace. Huawei Cloud provides easy-to-use, reliable AI model toolkits, MacroVerse aPaaS with multi-scenario APIs, and an AI model community with quality courses and certifications. The goal is to find the right model-market fit through partnerships and collaboration with developers."
AI models improve with quality data. Huawei Cloud joins the China Public Relations Association and Culture Big Data Industry Committee and partners on a high-quality data alliance for industry models. The alliance will aggregate open data from members and build datasets for varied industries.