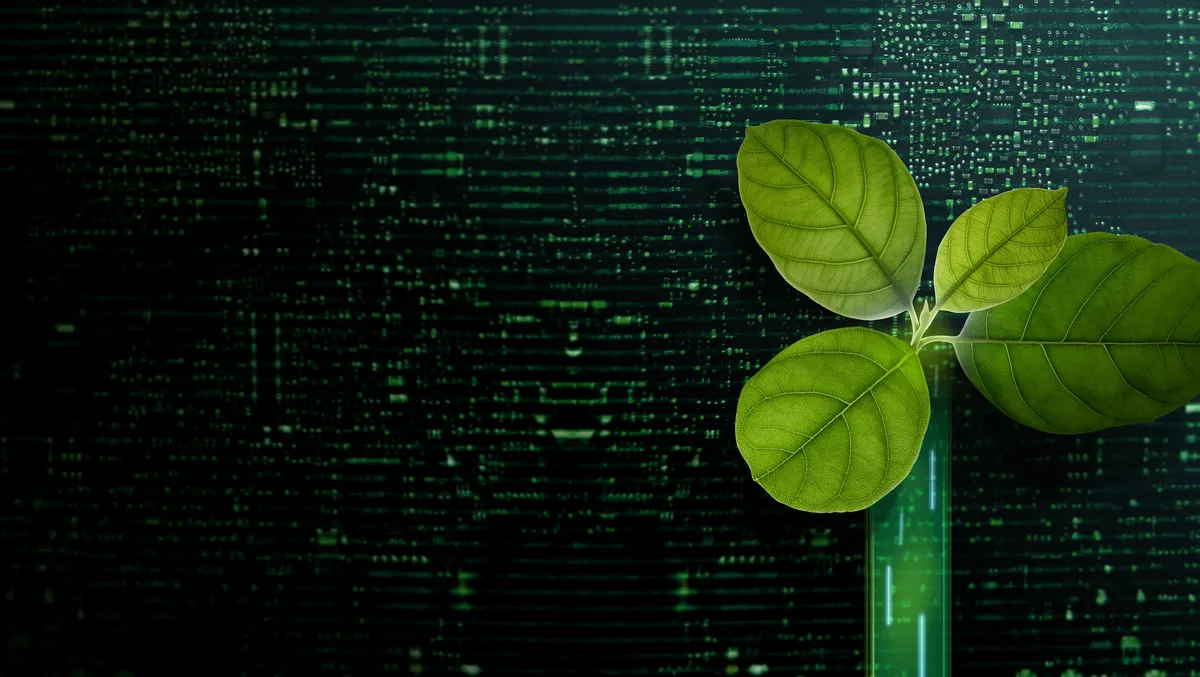 How sustainable IT practices can save the environment
The importance of sustainability cannot be overstated. And Earth Day is a timely reminder to protect the environment and preserve the planet for future generations.
With a growing global population, limited natural resources, and increasing concern over climate change, it is critical that individuals, businesses and governments play their part in reducing their impact on the environment and promote sustainability.
We need to better manage our use of natural resources, adopt more sustainable practices in our daily lives and businesses, and invest in renewable energy and other sustainable technologies.
Impact of technology
Information and communications technology has shaped industries and greatly improved the way we work and live. However, the reliance on technology to drive businesses in their digital transformation endeavour comes at a price. There are hidden environmental costs such as environmental hazards due to the disposal of e-waste, greenhouse gas emissions due to high energy consumption by data centres, and climate change effects because of the manufacturing process and transportation of electronic devices.
It is evident that the consequences are severe for both now and in the future if enterprises do not pay attention to sustainability.
Enterprises must keep sustainability in mind as they make decisions on their digital transformation journey. What they decide on can either preserve or damage the environment.
By raising awareness of the environmental impact of technology and encouraging sustainable practices, enterprises can ensure that leveraging technology for their businesses does not hinder their commitment to protecting the planet. They can balance the impact and be more sustainable by adopting a carbon neutralisation programme, using energy-efficient appliances, creating green offices, and enabling employees to work from home where possible.
Technology companies take the lead
As key drivers of the industry, technology firms should take the lead and, through offering green technology solutions and services, help their customers make better choices that reduce environmental impact while improving efficiency.
The bottom line for all enterprises is profitability and business growth. However, they should also be mindful of preventing and minimising the environmental impact of their operations and value chain and aligning their climate mitigation and adaptation strategy with international standards and national policies.
One of the measures is to conserve energy and improve energy efficiency through increasing the use of renewable energy and reducing greenhouse gas emissions.
For instance, StarHub has worked with the National University of Singapore (NUS) on a green technology solution to build a sustainable, digital and smart campus.
NUS wanted to ensure that students and lecturers can stay connected anywhere on its 420-acre campus in Singapore. The solution is an outdoor WiFi powered by a combination of 5G, router and solar energy that provides seamless indoor and outdoor connectivity all across the campus to enhance the learning experience.
Using 5G saves time, effort and money from laying underground fibre cables all across the campus, which eliminates environmental damage. Tapping solar energy lets each standalone unit be self-sustainable and resource-efficient. This solution is mobile and re-deployable, giving NUS the flexibility of moving it to wherever it's needed.
Adopting this innovative green solution has won NUS the Gartner Eye on Innovation Awards for Education 2022 in the infrastructure category.
Other use cases of 5G and solar energy are available in StarHub's newly-established Digital Experience Centre, which aims to show enterprises a glimpse of how today's technologies can help in their sustainability and digitalisation initiatives.
Reducing carbon footprint
Another sustainable practice to save the environment is to turn to cloud-based solutions as part of the digital transformation strategy. Instead of investing in onsite servers, which are energy-intensive, enterprises can reduce power consumption by moving to the cloud. Besides reducing energy consumption and carbon footprint, they can also benefit from greater flexibility and scalability.
The pandemic witnessed an increase in the popularity of virtual meetings due to travel restrictions.
Video conferencing solutions can help businesses minimise the need for travel, which reduces transportation-related carbon emissions.
Enterprises can reduce their carbon footprint by implementing a range of energy-efficient technologies – such as LED lighting and energy-efficient air conditioning systems – and investing in renewable energy sources like solar and wind power.
They can also reduce waste and water consumption by promoting recycling and reducing water usage within their operations.
Electronic waste has a damaging effect on the environment. It is important for enterprises to look at it from a product lifecycle perspective. Manage e-waste by providing facilities to recycle used electronic devices such as mobile phones, laptops and tablets.
Every step matters
Employee engagement is vital to the success of any organisation's sustainability efforts. Bring every staff on board through training and awareness programmes. Encourage them to adopt sustainable practices at home and work, and reward those who demonstrate a commitment to sustainability.
Overall, the sustainability solution should be end-to-end and include an energy audit, reporting and monitoring.
This is what we have been and are still doing at StarHub. Sustainability is in our DNA and an integral part of all that we do. We have been taking proactive steps to build a greener future together with our customers, partners, stakeholders, and employees. For our effort, we have been named as the World's Most Sustainable Telco and one of the top 100 sustainable companies in the world in the 2023 Corporate Knights Global 100 ranking. On the back of this recognition, we will intensify our decarbonisation efforts to achieve net zero by 2050.
Every little step helps in saving the environment and making planet Earth a better place to live in. By thinking about sustainability and greening their digital transformation, enterprises can play their part in being responsible corporate citizens.