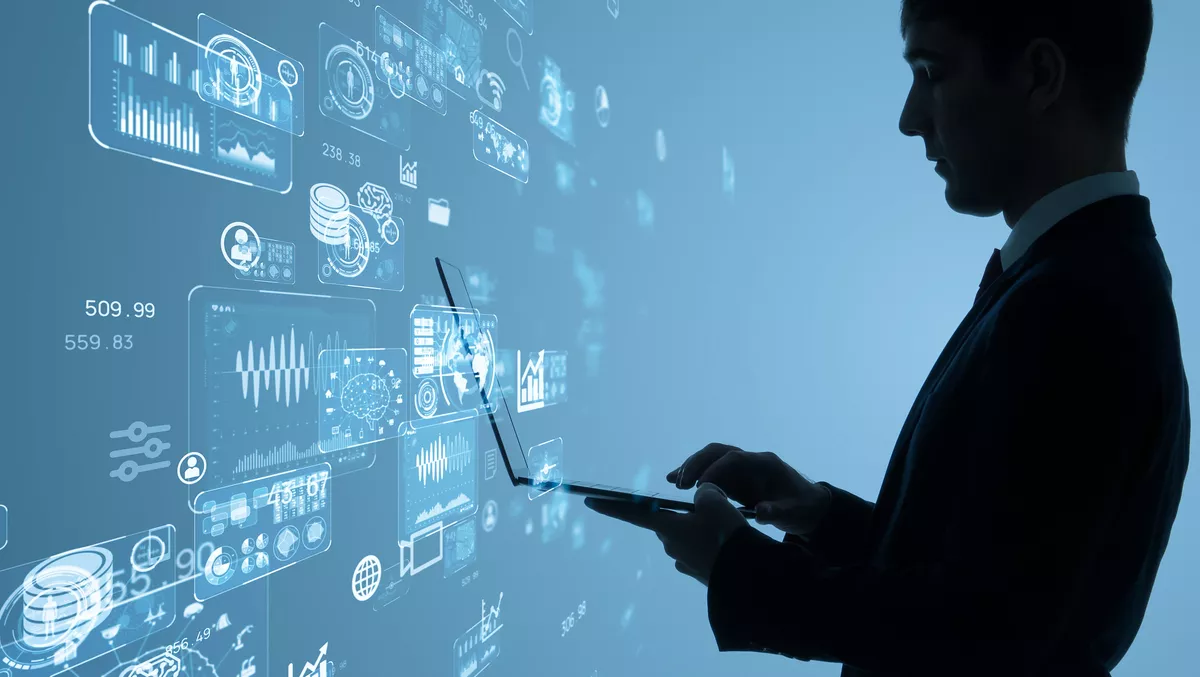 How AI and ML can help significantly enhance enterprise planning
FYI, this story is more than a year old
With the ever-changing data landscape, information is becoming significantly harder to manage. A business's planning, forecasting and reporting needs to be effective and efficient to keep up.
AI and ML can take much of the hassle out of these often overwhelming business processes, and Jedox's AIssisted planning solution has proven on all fronts to be a notable example of this technology that provides a clear path to enterprise planning and management success.
The strength of a company's AI and ML solutions can be instrumental in determining the success of its business operations, and Jedox has pulled together its extensive resources to focus on superior outcomes for enterprise customers.
Strength in forecasting
One of the biggest focuses for enterprises today is forecasting. Forecasting around future market development and customer needs is a crucial component of corporate strategy and planning and helps businesses grow to meet their full potential.
The notion of predicted forecasting is something that business leaders are exploring, and Jedox says it can be the key to helping a company grow more profitably and respond quickly to changes.
Predictive forecasting acts as an extension of regular forecasting. It considers a variety of inputs, values, trends, cycles and fluctuations of data within different areas of a business to help make predictions.
Advanced predictive forecasting techniques use forms of AI like ML to predict more detailed and specific results, often through probability.
Jedox says the ultimate goal of predictive analytics for forecasting is to fully automate the forecasting process and enable continuous forecasting with real-time data. This way, enterprises can have a wider scope on the future of their business operations within a shorter period of time.
A dive into predictive analytics
Simply put, predictive analytics revolve around taking data and algorithms to predict what's likely to happen in the future. The two most important features of predictive analytics are cyclicality and seasonality. Seasonality is the detection of patterns in annual data, and cyclicality is any repeated pattern in data that's regular.
Data that has cyclicality or seasonality is also data that has predictability. Data that has predictability can be forecast with predictive analytics. However, predictive analytics comes with significant strengths and weaknesses. It cannot forecast massively complex models with hidden inputs, nor can it predict randomness or things with neither seasonality nor cyclicality.
AI and ML can help address some of the challenges associated with predictive analytics and utilise data so that it can be of much better benefit to an organisation.
AI and ML in practice
While existing Jedox customer Apex Hotels has successfully implemented the Jedox Enterprise Performance Management (EPM) solution for a number of years, the introduction of the AIssisted Planning solution gave the company an enhanced experience.
Jedox worked with the Apex Hotels FP-A team to deploy AIssisted Planning and bring together inputs from a range of data sources, including a property management solution, sage accounts and the company's events calendar.
From this information and collaboration, the Apex Hotels Jedox AI model was able to provide revenue forecast accuracy levels of up to 99%, which consistently matched or exceeded those of the company's expert revenue managers.
The Jedox AI engine also successfully helped Mitsui Chemicals improve its sales forecast accuracy up to 95% for several product groups.
The Jedox AI module "Predictive Forecast "supported the 12-month rolling sales forecast with AI-generated predictions, making it easier for teams to make important business decisions when planning for the future.
A solution for the future
Jedox believes that AI and ML can help enterprises achieve accurate forecasts and make confident decisions. The company's solution navigates challenging data and statistics so users can maximise their full planning potential.
Sectors ranging from finance to hospitality are requiring much more support when it comes to planning solutions, and AI and ML deployments from Jedox have proven that businesses can thrive when these solutions are implemented efficiently.
Some of the primary features of the Jedox AIssisted Planning solution that make it stand out are:
Augmented data preparation for complete, consistent results and further customisation options.
Effective predictive forecasting as previously mentioned using advanced predictive technology integrated into your Jedox forecast.
Machine learning prediction giving accurate forecast results using multiple data inputs and identifying key operational drivers for business performance.
Intelligent recommendations and smart optimisation giving enterprises more options and solutions to help minimise cost and utilise resources effectively.
Do you and your enterprise want to take your planning to the next level? Contact Jedox today to learn more and watch their helpful AI and ML webinar here.