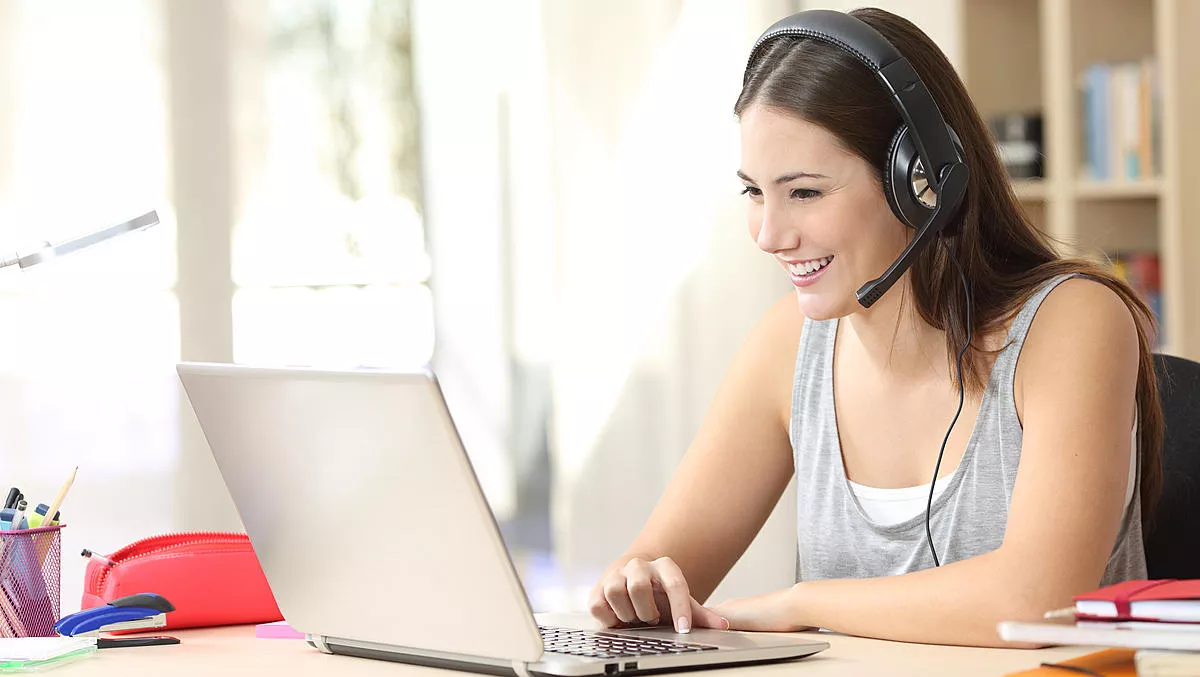 Google Meet's popularity explodes as video becomes the new normal
FYI, this story is more than a year old
Google Meet is serving more than 'two million new users every day' on its platform as workers embrace remote communication and collaboration tools to stay in touch with their colleagues and employers.
Google published statistics that suggest over the last few weeks, Google Meet usage has exceeded more than two billion minutes (3800 years) per day.
G Suite vice president and general manager Javier Soltero says that Google launched its business productivity suite more than a decade ago – and it takes a pandemic to show just how cloud-based collaboration tools are.
Soltero takes subtle pot-shots at competitor Zoom by adding that Meet runs on Google's secure global infrastructure, complete with secure-by-design infrastructure, protection, and a network that secures information and privacy.
This follows revelations in recent weeks that Zoom's video communication services do not use end-to-end encryption.
G Suite Security and controls director of product management Karthik Lakshminarayanan and Google Meet, Voice and Calendar director of product management Smita Hashim explain that
Google Meet includes security controls that are 'on' by default, and other security measures such as anti-hijacking measures. Furthermore, Google Meet uses in-transit encryption.
"In Google Meet, all data is encrypted in transit by default between the client and Google for video meetings on a web browser, on the Android and iOS apps, and in meeting rooms with Google meeting room hardware," state Lakshminarayanan and Hashim.
Soltero goes on to explain that earlier this year, Google Meet hit a milestone of supporting six million paying organisations, including the likes of the Philippines' Department of ICT (DICT).
Its GovMail service is built on G Suite, Google Chat, and Google Meet.
"The migration to cloud-based GovMail which started last year has proven to be particularly useful for remote government operations in this time. Coordination between government agencies is more organized, resulting in faster responses benefitting their constituents," says DICT assistant secretary for digital Philippines, Emmanuel Rey Caintic.
Google Cloud has extended Meet's services to be free of charge for G Suite and G Suite for Education customers until 30 September.
Soltero says that G Suite's free access includes new capabilities, including larger meetings (up to 250 participants per call), live streaming for up to 100,000 viewers within a domain, and the ability to record meetings and save them to Google Drive.
"We're committed to supporting our users and customers during this challenging time, and are continuing to scale our infrastructure to support greater Google Meet demand, ensuring streamlined, reliable access to the service throughout this period," Soltero concludes.