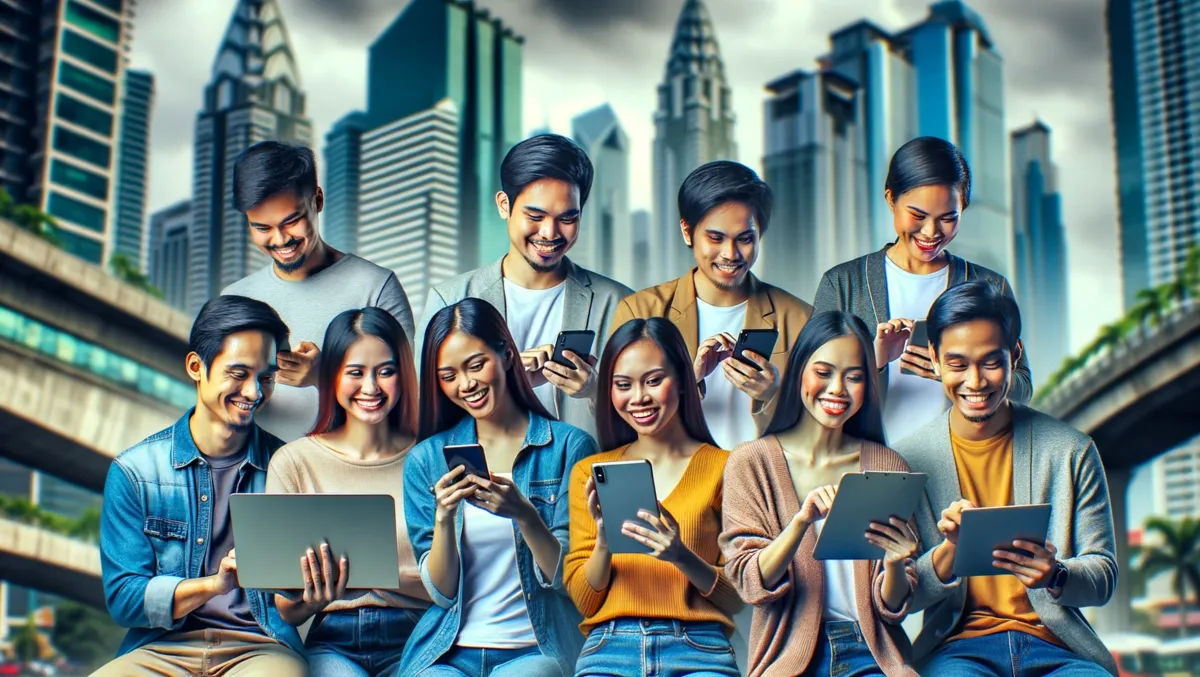 Google Cloud and Smart Communications collaborate to enhance Filipino digital services
Google Cloud has partnered with Smart Communications (Smart) to improve the accessibility of essential digital services for Filipinos in collaboration with technical implementation supporter Searce.
The move positions Smart as one of the first communication services providers (CSPs) in Asia Pacific to adopt Google Cloud's AI-powered solution, Telecom Subscriber Insights.
Through the analysis of customer data, Telecom Subscriber Insights provides Smart with the necessary data on Filipino's interaction with digital services. This insight will guide Smart in forming services that empower subscribers to better understand, manage, and optimise their mobile data consumption. The tool promotes inclusive mobile services for subscribers by spotting connectivity patterns or gaps. Furthermore, it can advise subscribers to adjust the resolution of streaming videos, optimise data consumption, and suggest topping up prepaid plans through digital payment services on their devices, eliminating the need for physical stores.
Smart aims to utilize Telecom Subscriber Insights for additional capabilities that allow subscribers to interact better with agents and chatbots. The integration of Google Cloud's generative AI capabilities with Telecom Subscriber Insights allows subscribers to interact with natural-sounding virtual agents, offering more customised and accessible insights.
Smart is one of the leading communication services providers in the Asia Pacific and is choosing to adopt Telecom Subscriber Insights with assistance from Searce for technical implementation. Insights into consumers' mobile data consumption and gaps in rural coverage will inform the development of various Smart services, including those that incorporate Google Cloud's generative AI capabilities. This partnership demonstrates how data intelligence and AI can enhance customer experiences and facilitate improved mobile connectivity.
"Our collaboration with Google Cloud, to be the first communication services provider in Asia Pacific to adopt Telecom Subscriber Insights, will allow us to better serve Filipino mobile users whenever and wherever they need us," says Alex O. Caeg, Senior Vice President and Head of Consumer Business-Individual, Smart Communications, Inc.
"This speaks volumes about our commitment to always put our customers first and provide them with the best mobile experience powered by our superior network," he says.
Emmanuel C. Lorenzana, Chief Transformation and Customer Officer, PLDT Inc. adds, "The rapid pace of digital transformation has increased Filipino's worries regarding running low on data exactly when they need it the most - from booking a ride-hailing service on an app to completing major financial transactions on the go.
"Google Cloud's enterprise-grade AI solutions will enable us to offer our subscribers simpler, quicker, and more cost-effective access to the data services that suit their evolving digital lifestyles, while also guiding our efforts to increase mobile connectivity across the country."