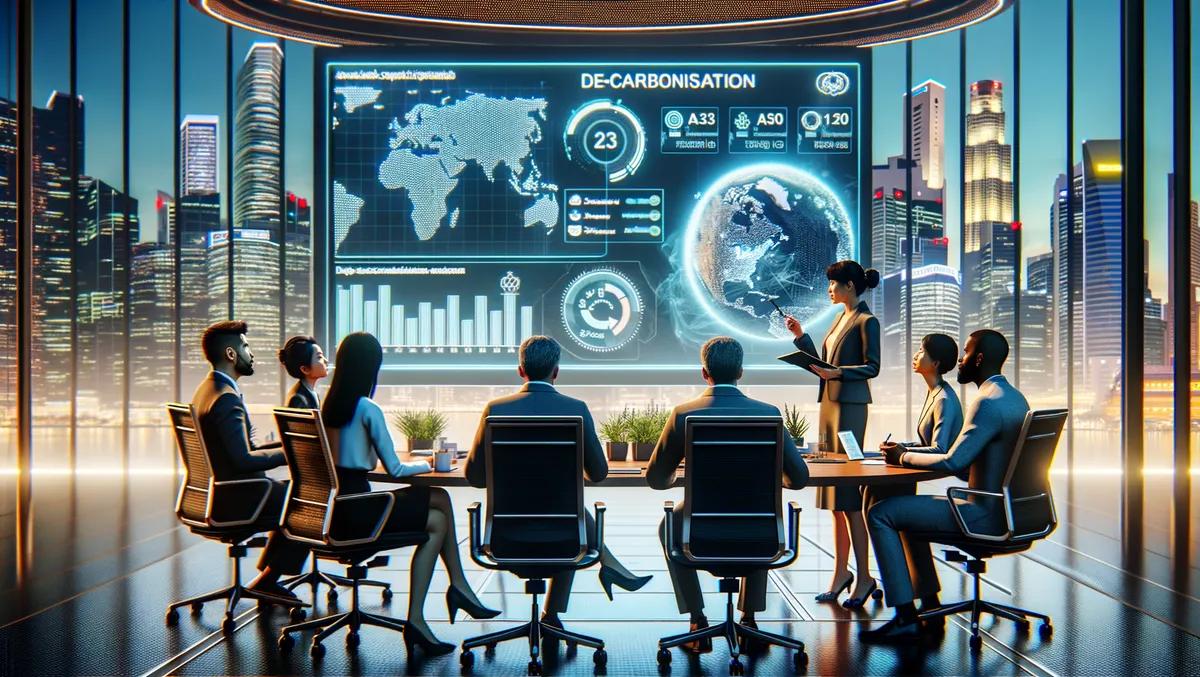 GoNetZero study examines gap between net zero goals & actions in Asia
Mon, 20th Nov 2023
By Sean Mitchell, Publisher
GoNetZero, an international platform supporting the decarbonisation process, has unveiled the results of a recent survey tackling the gap between net zero ambitions and actions of businesses in Asia. The survey was held in partnership with members of the American Chamber of Commerce in Singapore and the European Chamber of Commerce in Singapore, which comprises multinational companies with operational bases in Asia.
The findings of the survey were announced during the Singapore Fintech Festival 2023, reflecting the festival's emphasis on the role of technologies like artificial intelligence in expediting the shift towards a low-carbon future. The study exhibits strong intentions from surveyed companies to decarbonise, yet reveals the existence of both external and internal hurdles causing a gap between their net zero goals and the execution.
The responses show that 67% of the businesses have established net-zero targets, with the rest still forming their strategies with no tangible actions planned in the succeeding one to one and a half years. The principal challenges encountered include deficient knowledge on decarbonisation, inadequate clarity on frameworks to measure and report, difficulty in gaining budget approvals, along with the scarcity of affordable renewable energy options.
Soon Sze Meng, CEO of GoNetZero, said, "The survey findings provide a unique perspective on the progress and challenges faced by Asia-based businesses as they strive to meet their decarbonisation efforts. GoNetZero is committed to helping companies bridge the aspiration-action gap between commitment, measurement, and finally, clearly measured actions towards their sustainability goals."
Businesses pinpointed that there can be a reduction in the aspiration-action gap with the help of a favourable policy environment including clear regulation, incentives, and available government-supported green initiatives to leverage. Still, the road to decarbonisation can be complex. The businesses, aware of technology solutions powering the renewable energy sector, are eagerly interested to understand how technology can optimise their physical assets and reduce energy consumption as well as measure their carbon footprint.
GoNetZero's proprietary technological solution, GoNetZeroConnect, helps corporates measure, alleviate, offset, and report emissions, providing an end-to-end carbon management solution. Through data integration, GoNetZero has the ability to develop a comprehensive ecosystem that encourages collaboration across various industries and value chains including SMEs, who often have restricted access to pricey external consulting services.
By using technology to improve and automate carbon management, firms can monitor and record their own emissions more efficiently. This allows companies to start their energy transition planning and take a data-driven approach to identify solutions tailor-made to their needs and demands. GoNetZero is pivotal in ensuring our energy transition efforts today will remain relevant in the future and contribute to the future state of a carbon-neutral world, as businesses journey towards the world's collective, global goals.