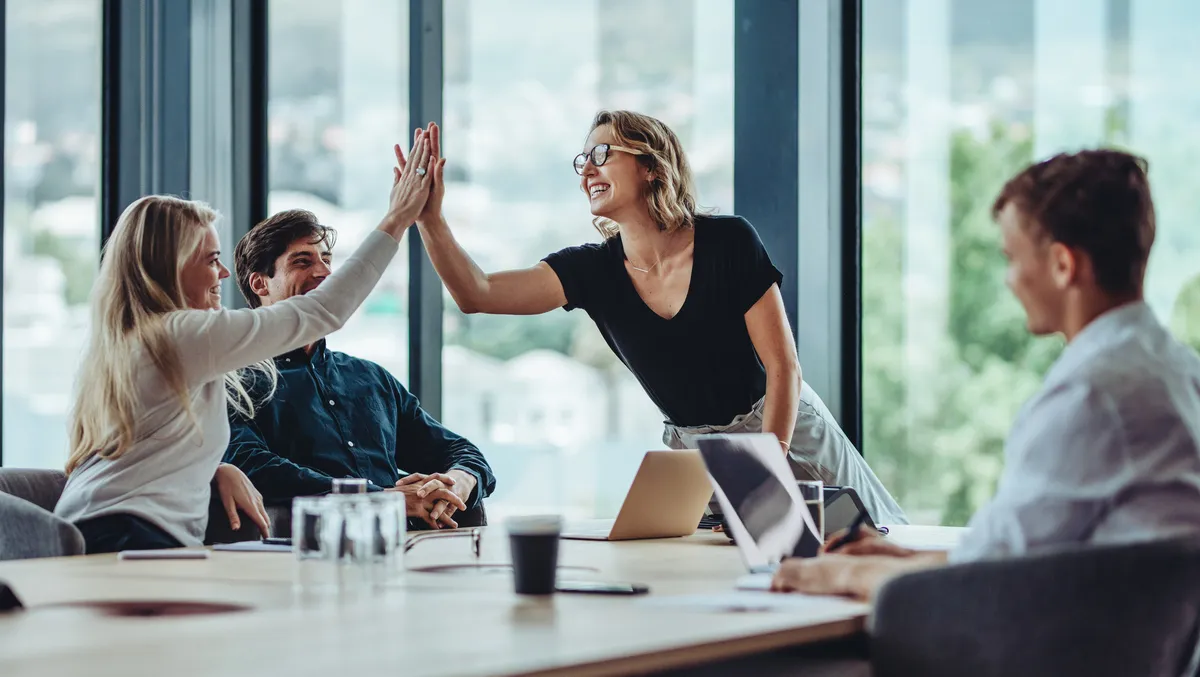 Forbes ranks UKG number 40 on the world's best employers list
FYI, this story is more than a year old
UKG has announced that Forbes ranked UKG number 40 on its World's Best Employers 2022 list, among 800 companies, and number 6 in the IT, Internet, Software & Services category.
The honour follows UKG ranking number 2 on Forbes America's Best Employers 2022 list in the same category and number 18 earlier this year.
"This honour is a testament to the culture of belonging we're building together at UKG and the commitment and care of our employees and leaders worldwide," says Pat Wadors, Chief People Officer, UKG.
"Our purpose is people, and that purpose applies to U Krewers and their families as well as our customers and their people everywhere. Our aspiration as a company is to help people find fulfilment in their roles, feel a sense of purpose and belonging, and be net better off — personally and professionally — for having been part of the UKG family. We're focused every day on providing tools and resources to enable that to happen."
UKG works to foster a companywide culture of belonging that empowers U Krewers to thrive at every stage of their career.
This includes a comprehensive global benefits program highlighted by 100% paid healthcare premiums for most employees worldwide for medical, dental, and vision, including coverage for spouses, domestic partners, and dependents, with coverage for infertility treatments, gender affirmation surgery, and surrogacy reimbursement.
UKG provides a 45% dollar-for-dollar match on employee retirement-fund contributions in the U.S. and Canada and retirement-matching programs worldwide.
Furthermore, student loan repayment assistance, tuition reimbursement, financial support for employees during times of adversity, and immense need via the PeopleInspired Giving Foundation, an organisation providing U Krewers and their family members with access to financial-relief grants.
Additionally, fully paid parental leave and financial assistance for adoptive parents, annual stipends for parents' childcare expenses and their children's extracurricular activities, a global college scholarship program and free online tutoring for children of employees.
Because UKG believes every employee deserves a great manager, the company conducts a biannual, companywide Manager Experience (MX) assessment as part of its global U Krew Experience (UKX) employee engagement survey. The MX assessment consists of 15 questions answered by every employee about their direct leader's behaviours to drive engagement, inspiration, innovation, career development, work-life balance, and belonging. Companywide results from the UKX survey and MX assessment are shared with all employees. Then people leaders share their individual MX and UKX results with their teams and create an action plan for improving areas of opportunity.
"Our goal as UKG has always been twofold: to become one of the greatest people companies in the world and to help companies everywhere create great workplaces for their own people, guided by UKG's purpose-driven HCM and workforce management solutions. It gives me great pride to see that nearly half of the top 100 World's Best Workplaces are also UKG customers. People are the cornerstone of every successful business, and we will continue to support organisations everywhere in serving their employees, customers, and communities so they can become great places to work, too," says Chris Todd, CEO, UKG.