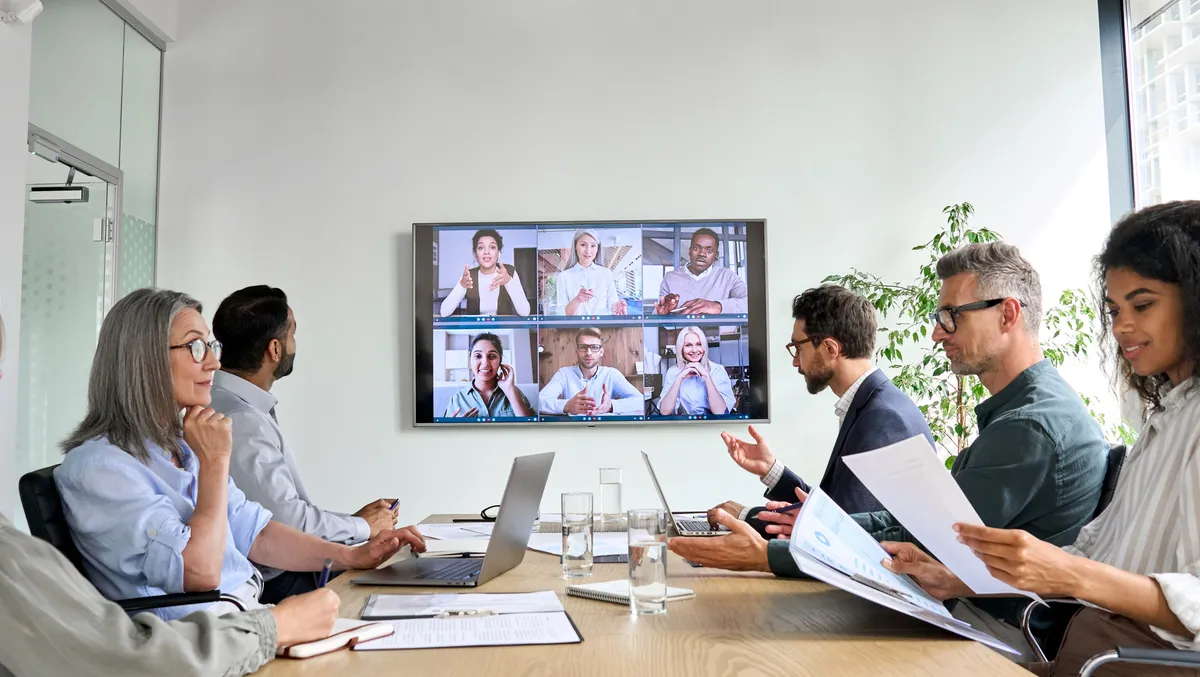 FMI: Virtual event platforms market to reach $17b in 5 years
Future Market Insights (FMI) has released new research showing the virtual event platforms market is expected to grow to USD$17.05 billion by the end of 2028.
The virtual event platforms market currently stands at a valuation of USD$6.78 billion globally.
FMI says it anticipates the market will see a substantial CAGR increase of 16.6% from 2022 to 2028.
FMI says in its recent study it believes, in the wake of Industry 4.0, that cloud computing, augmented reality and other platforms will be the reasons behind this significant increase.
The market research firm notes that the scope of these technologies has grown in the last few months as many organisations move to remote working environments in response to the pandemic.
There has also been a recent rise in virtual meetings, conferences, trade fairs, and product launching events, which have introduced a range of integrated virtual event platforms, standalone software and support services.
FMI says these technologies have come to characterise the overall virtual events platform market.
One of the major highlights of the research is that the healthcare industry is likely to especially benefit from this growth, with significant opportunities to expand available, particularly for surgical procedures.
SMEs are also expected to take advantage of virtual event platforms throughout the forecast period.
In addition, Academic institutions are set to be extensive virtual event platform end-users by 2030.
Further, The live event support service is expected to expand heavily because of the rise in virtual events.
Specifically, South Asia and the Pacific is expected to be the fastest-growing market, with India anticipated to pivot growth.
"Deepening internet penetration globally is prompting solution providers to foray into unconventional markets, thereby expanding their customer base," an FMI analyst says.
The COVID-19 pandemic resulted in hybrid and remote working on an unprecedented scale, with many businesses permanently shifting to virtual platforms to facilitate this going forward.
As a result, large, medium, and small businesses are spending more on cloud and virtual event management platforms, with meetings and conferences being done online.
FMI says healthcare and education are set to be the sectors that integrate this technology the most, and these platforms have allowed people to schedule appointments with exhibitors, sponsors and performers.
Microsoft, Cisco, Zoom, Cvent, Evenium, SpotMe, Cadence, 6Connex, and Hubb, among others, are the prominent players in the global virtual event platforms landscape.
Microsoft is the overall leader of the virtual event platforms market, offering a wide variety of cloud-based and conventional communication services.
Several providers also offer specialised courses on virtual event management platforms, such as Cisco, which provides training courses through its Cisco Networking Academy.
Multiple strategies, ranging from product enhancements to new solution offerings, collaborations with niche players, and strategic acquisitions of smaller players, characterise the competitive landscape.