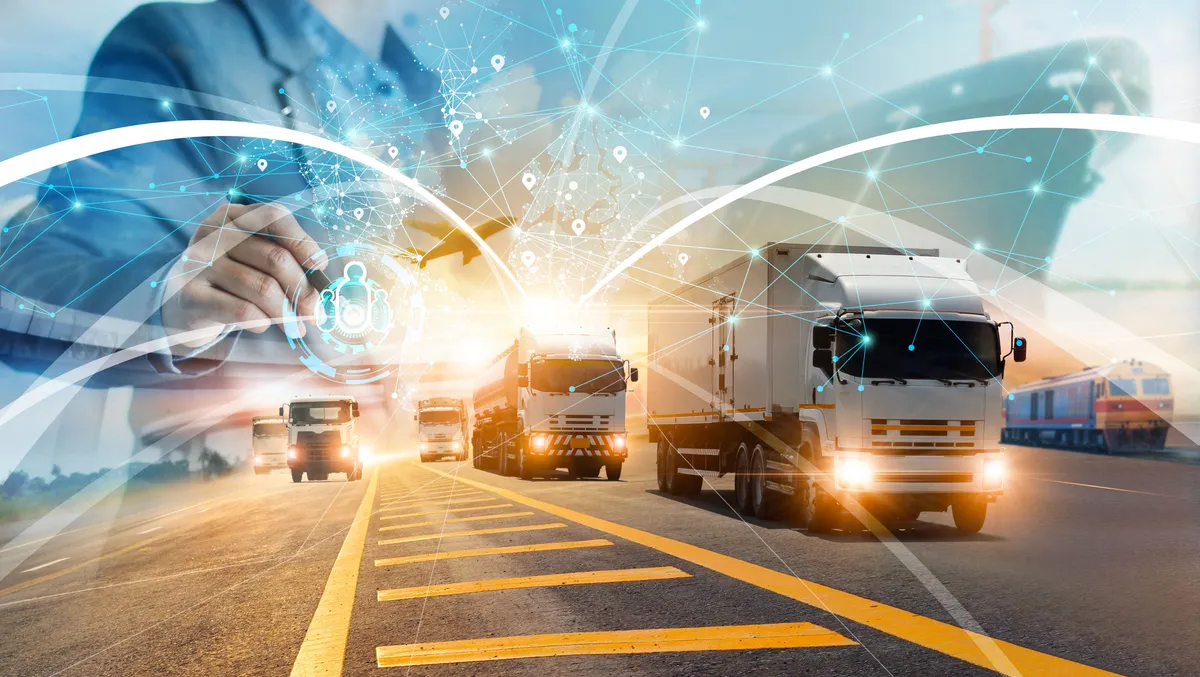 FMI investigates quickly growing eCommerce logistics market
Future Market Insights (FMI) has found the global eCommerce logistics market is predicted to reach US$626.23 billion in 2023. It's anticipated to develop at a CAGR of 17.8%, reaching US$3221.36 billion by 2033. The global eCommerce logistics business is anticipated to be valued at US$531.6 billion in 2022.
According to the analysts, the growth of digital technology has improved the efficiency and impact of eCommerce logistics in a variety of applications. Cross-border trade and the expanding use of the internet, particularly in developing countries, are the two main factors driving the expansion of the industry.
Future eCommerce logistics market expansion is aided by the rising demand for door-to-door delivery services and start-up eCommerce businesses.
Individuals are increasingly using eCommerce websites instead of visiting a physical store, to buy anything from groceries to gadgets, furniture, and clothing. The eCommerce logistics business is anticipated to expand prominently as a consequence of increased smartphone penetration, drone delivery, great digitisation, and financial applications.
Factors fueling the eCommerce logistics market's development, according to FMI:
The market is seeing an increase in demand for delivery logistics companies as a result of the expansion of online enterprises. The eCommerce logistics is anticipated to experience consistent development over the coming years as smartphones, the internet, and online payment apps become widely used.
Market expansion for eCommerce logistics has been fuelled by changes in consumer lifestyle, economic growth, and preferences for shopping at one's fingertips.
The latest innovations in eCommerce, such as big data, cloud computing, mobile applications, and social networking, can provide firms with excellent possibilities to reconsider existing business models, redefine their strategy, and create entirely new business models. Another emerging trend that the market noticing is drone delivery in eCommerce.
The online comparison of costs and quantity has increased a consumer's willingness to acquire things online, which has increased the eCommerce logistics business needed. The rapid development of technology and digital business has further resulted in quick delivery methods for firms all over the world.
Automated delivery services and logistics companies are estimated to have a better chance of succeeding in the market, as drones may be able to deliver products on time even in challenging terrain. The expanding potential for business growth as well as the rise of eCommerce warehouses has accelerated the market growth.
eCommerce logistics companies have seen growth both inside and outside of the market due to the unheard-of increase in eCommerce -based enterprises and the constant growth of rivalry among numerous small- to large-scale eCommerce organisations.
Automated technologies for delivering to last-mile locations creates numerous opportunities
The eCommerce logistics industry is predicted to increase significantly throughout the forecast period as IoT systems improve globally. The industry has resurfaced as a thriving area, with automated systems to bring to market last-mile locations, creating numerous business prospects, according to the analysts.
Consumer desire for fast delivery has been recognised in the industry, driving eCommerce and retail businesses to enhance their speedy shipping requirements. It is also the most time-consuming and expensive process for getting commodities to their final destination because it is frequently the final leg of their journey.
Numerous studies are being done to find out how production, delivery volume, and the environment all interact. Within the next few years, a new autonomous delivery system is anticipated to displace the existing manual delivery system.
eCommerce logistics is anticipated to gain traction among multinational corporations thanks to technical advancements, governmental initiatives, and business management solutions. Increasingly, organisations in the logistics sector are using logistics as a means of accelerating growth as a part of their overall business plans.
eCommerce transportation impacts the development of the global market
According to FMI, the transportation sector is to hold 58.8% of the market throughout the forecast period. There is a rising demand for transport services in the eCommerce logistics sector since they provide numerous benefits such as:
Cost-effectiveness
Timely and planned delivery
Flexibility
Tracking and tracing services
Free door-to-door shipping
As new technologies are developed and applied, the transformation of the transportation sector as well as the logistics sector in eCommerce has been significantly impacted. Modern technology makes it possible to keep track of resource availability and flow patterns in real time across a range of organisational locations.
Two key characteristics that are propelling the eCommerce logistics industry's growth and luring customers to the sector are improved customer service and on-time delivery, FMI states.
Companies may be able to save a lot of money on infrastructure expenditures by utilising supply chains. It can be simple to accelerate the adoption of autonomous solutions soon.
Asia Pacific seen as a lucrative market in this sector
Asia Pacific has become the top region for eCommerce services due to the increasing number of consumers. The emergence of cutting-edge technologies like cell phones and the internet in this area has boosted eCommerce logistics demand for companies, FMI states.
The rising new competitors in the eCommerce space as well as the expansion of accessible logistical choices are just two variables that have influenced the development of the eCommerce logistics business.
Throughout the forecast period, China is to have a sizable global market value. Numerous investments in the domain of regional connectivity infrastructure, including roads, bridges, railway lines, and sports in China are opening up a plethora of new options for the nation.
Between 2023 and 2033, e India eCommerce logistics industry to expand at a CAGR of 20.8%. Market expansion is probably impacted by eCommerce businesses' increasing emphasis on optimising processes and cutting expenses. Over the specified timeframe, it is anticipated that transportation services like rail and road may aid in the market expansion of the region.
From 2023 to 2033, Japan is anticipated to gain a 6% market share. Consumers in Japan are huge fans of home delivery services. With the opportunity to pick up products from particular locations, such as convenience stores, a delivery service offers everything from the first delivery to re-delivery and sets delivery slots.
Market competition for eCommerce logistics
As the eCommerce logistics demand increases quickly, businesses are becoming competitive to take advantage of the enormous opportunity, according to FMI.
To acquire a competitive advantage, eCommerce logistics manufacturers are taking part in several strategic initiatives, including mergers, expansion, and acquisitions. To expedite the delivery of goods, eCommerce logistics companies are setting up warehouses in numerous nations throughout the world.
The threat of new competitors is relatively minimal since there are so many established, significant businesses in the eCommerce logistics industry. These businesses have the funds to invest in the infrastructure and technology required to offer effective services in the eCommerce logistics market.
It is challenging for new competitors to compete because of these big businesses' relationships with their clients and suppliers. There is little danger of new eCommerce logistics manufacturers entering the eCommerce logistics business, FMI states.
Manufacturers look to scale their business in the eCommerce logistics market
Government regulations and policies can have a wide range of effects on the internet retail business. Changes in taxation, labour, and environmental legislation can all have an impact on the costs and profits of the eCommerce logistics business.
Economic expansion can enhance demand for online products and services, whereas a period of recession can lower demand. Consumer lifestyle, attitude, and preference changes can all impact eCommerce logistics manufacturers' sales.
The emergence of new technologies such as IoT, AI, and blockchain has the potential to substantially impact the market. Logistics technology advancements might have an impact on the eCommerce logistics industry.