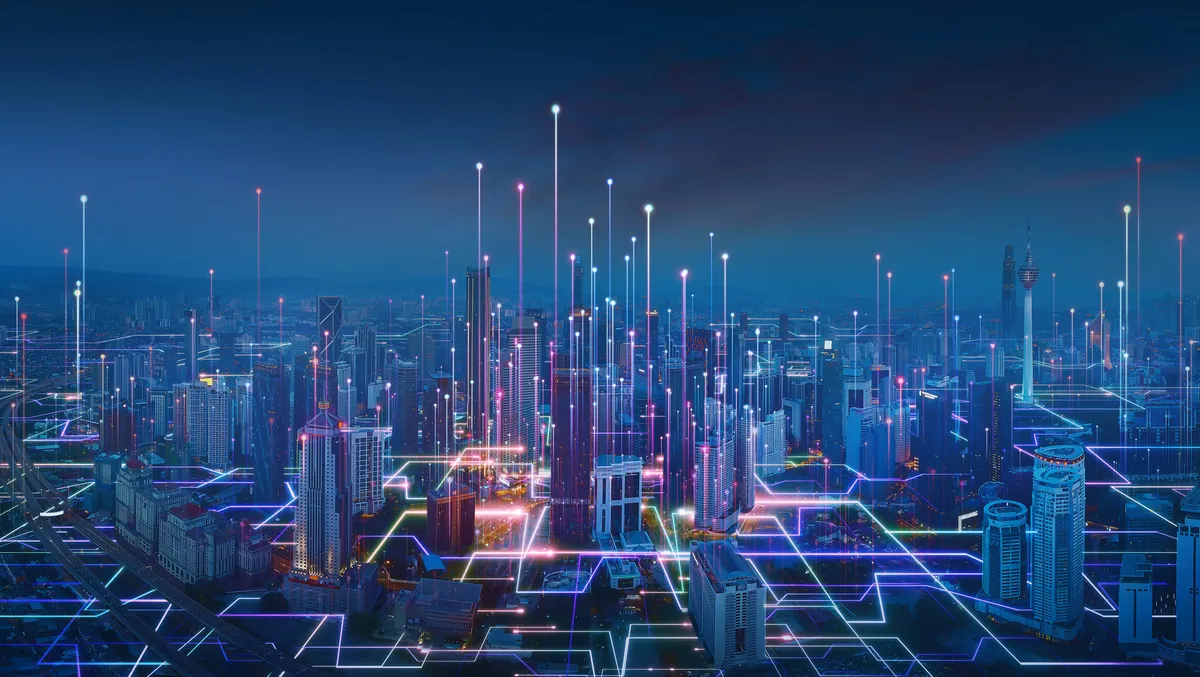 Fibre optic test equipment market to be US$1,779.9 million by 2033: FMI
The fibre optic test equipment market is to be worth US$923 million in 2023 and is expected to reach US$1,779.9 million by 2033, with a 6.8% CAGR between 2023 and 2033. These insights are based on a Facility Management Services Market report by Future Market Insights (FMI).
According to market research experts at FMI, the size of the fibre optic tools market accounted for US$702.2 million in 2018 to US$865.1 million in 2022.
The adoption of fibre optics is expanding as wireless technology is increasingly adopted in many end-user sectors. Therefore, one of the key industry trends gaining pace in the fibre optic test equipment market over the next few years will involve the expanded adoption of fibre optic test equipment due to the increasing acceptance of wireless technologies.
The growth in fibre cable networks and fibre optic cable types may augment the fibre optic test equipment demand in the market. In addition, the increased need for real-time operations necessitates continual testing of insertion loss and bandwidth to provide services efficiently.
In 2022, fibre optic test equipment sales were worth US$865.1 million.
Given the strong demand for tier-2 certification criteria and rising investment in 4G/5G rollout, optical time domain reflectometers (OTDR tester) may continue to be favoured equipment.
The key factors driving the fibre optic test equipment demand are increasing data usage rates and network bandwidth expansion. Telecommunications service providers may continue to be the principal end-user until 2030.
The East Asia fibre optic test equipment industry may outperform North America throughout the forecast.
The advent of 5G technology may speed up development, which could increase demand for fibre optic test equipment in the upcoming years. Because of the ongoing infrastructure construction necessary to support 5G technology, governments in developing nations like China and India support testing operations in telecom base stations.
"The growing need for fibre optic test equipment from network service providers for the 5G technology to function properly has propelled the growth of the market for fibre optic testing equipment in recent years. Network test equipment vendors now have more opportunities thanks to the rising demand for fibre optic test equipment," says FMI.
The importance of fibre optic tools for various network mediums has grown as the telecommunications industry worldwide accelerates its shift to fibre optic cables to achieve high-speed data transfer. These tools are used for inspection, on-site troubleshooting of network systems, and research and development stages across the industrial sector.
The pandemic has allowed end users to discover and rediscover the benefits of the digital ecosystem. However, end users must install resilient cabling and network equipment to benefit from this connectivity fully.
To maintain link quality as connectivity speeds rise, cable performance becomes increasingly crucial, opening the door for various fibre optic cable types.
Numerous fibre optic tool companies will probably look into cutting-edge fibre optic solutions over the coming years, including potential applications in the maritime and healthcare sectors.
Governments worldwide are undertaking initiatives like fibre-optic networked smart city projects to ensure the proper operation of Internet of Things (IoT) technologies.
According to the United Nations (UN), more than 68% of the global population is predicted to live in cities by 2050, fuelling additional 'smart city' schemes worldwide.
As long as the present trends fuelling the current boom in fibre optics persist, the global market for fibre optic test equipment is expected to grow significantly over the following years, offering several lucrative prospects.
In addition, connectivity and telecom industry advancements will accelerate the market growth.
The expansion of fixed broadband subscriptions and Long-Term Evolution (LTE) network penetration has lately picked up speed, and market trends for fibre optic tools are anticipated to remain strong throughout the projected period.
Due to COVID-19, customers' lifestyles have significantly changed, making them increasingly reliant on connectivity for ICT (information and communication technology).
According to FMI, mobile operators spent roughly US$160 billion in 2020 to reach their 5G networks. Moreover, till 2024, fixed broadband connection growth is likely to increase by 3% annually.
Fibre optics have enabled the deployment and development of 5G wireless connectivity. Heavyweights in the telecom sector rely on the countless kilometres of state-of-the-art fibre optic cables that link 5G devices around the globe.
"Since they are currently commercially accessible for use across the whole wavelength range, optical time domain reflectometers (OTDR testers) may continue to be a significant source of income for market participants. An OTDR tester, which provides sophisticated diagnostics to pinpoint the point of failure that could impede network operation, is also used to maintain the performance of fibre facilities," note researchers at FMI.
"The rise of smart grids, smart homes, and smart cities is producing vast amounts of data, which has increased the need for data centres to manage and monitor it. This is increasing spending on data centres and is one of the primary growth drivers for OTDR testing."
OTDRs continue to rule the fibre optic test equipment market due to their relatively higher accuracy in optical power meter (OPM) readings. These items account for around 35% of the market stack for fibre optic testing equipment, and through 2033, that share is expected to grow at a robust CAGR.
By including distinctive characteristics with their products, fibre optic test equipment manufacturers are placing a higher priority on product development. The fibre optic test equipment manufacturers are investing significantly in providing customers with a wide range of technology, such as field monitoring, measurement, and maintenance.
For instance, Anritsu has unveiled the Master Pro MS2090A, a handheld spectrum analyser with up to 54 GHz and real-time monitoring for up to 100 MHz, to address current and potential use cases across diverse industries.
The firm released two new Fujikura splicer models designed to maximise productivity and minimise downtime for routine maintenance. In addition, they include ergonomic improvements along with advancements to automate operations.
The FI-3000 fibre inspector ultra end-face inspection camera from Fluke Networks has been introduced. The product makes contaminant detection possible for fibre optic professionals. Technicians using the solution can also quickly see the functioning of the fibre end-face in real-time on their smartphones and use the gesture-based user interface to zoom in on certain fibres or perform pass/fail tests in a matter of seconds.
For network and enterprise operators as well as telecom service providers operating in environments ranging from LANs to data centres, metro areas, and core networks, AFL has developed ROGUE OLTS Certifier.
"To minimise casualties from high-temperature heat, such as equipment failures brought on by heat and equipment anomalies, Yokogawa has developed fibre optic heat detectors for maintenance purposes," informs FMI in its report.