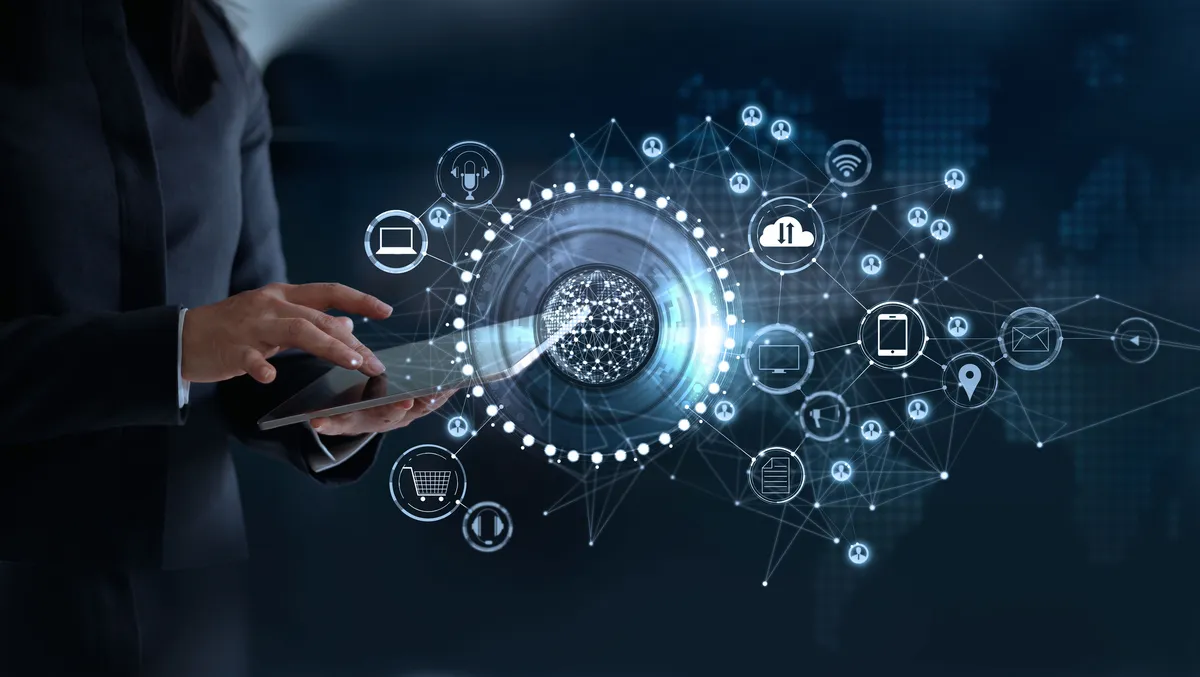 Exclusive: Persistent protection with StarHub's Managed Mobility Solutions
StarHub is a leading homegrown Singapore company that delivers communications, entertainment and digital services. With its extensive fibre and wireless infrastructure and global partnerships, StarHub brings to people, homes and enterprises quality mobile and fixed services, a broad suite of premium content, and a diverse range of communication solutions. To learn more about what the company does, TechDay spoke with Johnson Seah, Assistant Vice President, Enterprise Mobility Product, StarHub Enterprise Business Group.
How do StarHub's solutions help enterprises to overcome challenges?
StarHub provides a diverse range of services and managed mobility solutions for enterprises. Some of these include Mobile Threat Defence (MTD), Mobile Device Management (MDM), Mobile Application Protection Suite (MAPS), Green Device Leasing, Device Care and Pick up, Delivery and Loaner.
Mobile Threat Defence (MTD)
Addressing the increasing cyber threats on mobile devices, MTD delivers persistent protection through monitoring and analytics to prevent, detect, and remediate sophisticated cyber-attacks in real-time, such as advanced phishing attacks, on devices, networks, and applications.
Some 137 ransomware cases were reported to the Cyber Security Agency of Singapore (CSA) in 2021, an increase of 54% from the 89 cases reported in 2020. About 55,000 unique Singapore-hosted phishing URLs (with a ".SG" domain) were observed in 2021. This was an increase of 17% compared to the 47,000 URLs seen in 2020.
Singaporeans lost at least S$633.3 million to scams in 2021. These attacks were technologically sophisticated and executed with organised tactics, taking the form of recruitment, e-commerce or social media impersonation scams.
In 2022, more than two million unique mobile malware attacks were detected. There was also a 360% year-on-year increase in phishing attempts on mobile devices.
Enterprises need to secure mobile endpoints while enabling employees to access sensitive data and mission-critical systems safely and securely.
MTD provides comprehensive mobile security for both corporate-owned and BYOD devices. StarHub partners with market leader Zimperium's MTD, which detects known and unknown threats by analysing the behaviour of a mobile device and can accurately identify mobile system deviations, applications that behave as malware, anomalous network traffic, and advanced phishing attacks.
Further, the machine learning is delivered on-device, securing it even if the endpoint is not connected to the network. Zimperium MTD also provides critical mobile forensics necessary for security teams to assess and respond to security incidents, reducing the mean time to remediation.
Mobile Device Management (MDM)
StarHub's MDM solution simplifies the management of mobile devices, making it easier to control, monitor, secure, and enforce company policies across all the devices enrolled (can be both corporate-owned or BYOD devices). This ensures that employees can access the apps they need to perform their job, which ultimately leads to improved productivity.
MDM reduces downtime and deployment time by enabling IT teams to manage and remotely monitor mobile devices in real-time. Enterprises benefit from cost savings of about 10% as remote management and troubleshooting mean IT teams do not need to be in the same physical location as the staff they are supporting.
Mobile Application Protection Suite (MAPS)
MAPS is a unified platform that combines centralised visibility with comprehensive in-app protection, combining both inside-out and outside-in security approaches to help enterprises build and maintain secure mobile apps.
Enterprises develop mobile apps to drive growth and productivity. Such apps store, process and transmit vast amounts of confidential information and access critical backend systems. The app's source code, data, and crypto keys together make this possible. However, all these components are vulnerable as apps run on untrusted devices and networks outside of the developer's control, allowing them to be easily compromised by bad actors.
App security is crucial for protecting sensitive enterprise data and access to critical systems. MAPS ensures more regulation in global data collecting, sharing and monetisation prompts. It protects against malicious actors that exploit apps to compromise data and IP for fame and money.
With MAPS, end users will feel more secure and confident using the app, which helps boost brand confidence and trust.
StarHub's Green Device Leasing equips businesses with the latest mobile devices at no upfront cost.
Enterprises need to adopt, manage and support the right mobile technology for the entire workforce. StarHub's leasing programme lets them enjoy lower monthly recurring charges, reduced need to manage e-waste and provides the assurance that the data are properly disposed of or wiped out.
It lets enterprise customers upgrade their mobile workforce to 5G network solutions through a device leasing period, and at the end of the period, the devices will be collected and traded in with device manufacturers.
In line with the company's Environment Policy and as part of its environmental stewardship, StarHub aims to reduce its resource use and promote reuse, repair and recycling practices throughout its value chain. Within StarHub, the company has diverted 100% of ICT e-waste from its corporate office for recycling. It has also implemented initiatives for both consumers and enterprise customers to facilitate the recycling of e-waste.
StarHub's Enterprise Device Care provides extra coverage for damaged or malfunctioning mobile devices. It provides hassle-free and speedy device replacements as well as easy access to StarHub's dedicated team of technical experts, giving customers seamless business continuity and peace of mind.
The need for mobile workforce productivity may be interrupted due to faulty mobile devices. The Pick Up, Delivery and Loaner solution ensures smooth business operations despite faulty or damaged devices with doorstep collection and delivery services. Customers also enjoy a courtesy loaner device for zero downtime during repairs.
StarHub is a single provider offering end-to-end managed mobility solutions – from 4G/5G mobile plans, mobile app development to device lifecycle management and mobile security solutions. StarHub offers ease of deployment and support through its professional support services as Managed Mobility services with 24/7 enablement and support.
Does StarHub make use of AI or ML?
StarHub's MTD solution powered by Zimperium uses behavioural and machine learning techniques to detect device, network, phishing and application mobile attacks on-device and in real-time that are targeted at iOS, Android and ChromeOS endpoints.
StarHub Cloud Infinity is a low-latency multi-cloud architecture uniquely conceptualised by StarHub and is the first of its kind in the world. Through Cloud Infinity, StarHub's network infrastructure will adopt a highly scalable and access-agnostic hybrid cloud architecture. This will help improve operational efficiency and, more importantly, empower StarHub to co-develop platforms and solutions with enterprises and differentiate services through low-latency, multi-access technologies such as 5G and 10Gbps.
StarHub is also exploring leveraging Google Cloud's expertise in data management, AI and machine learning across our network operations. Understanding the breadth of its data points will help simplify the management of its day-to-day network operations.
Who are the customers that can benefit most from StarHub's solutions?
StarHub's solutions are designed for enterprises that embrace mobility with a mobile workforce where the need for secure, efficient communication plays a major role in their daily business. Its customers range from mid to large enterprises across various verticals.
StarHub partners with trusted technology providers in their own space, such as Zimperium, Blackberry, Ivanti, and Aeon Earth, to deliver mobility solutions to its customers. StarHub provides the expertise and experience needed to help customers manage enterprise mobility solutions from planning to implementation and eventual support.
With the integration of StarHub's partners' platform into theirs, it can seamlessly provide a single-stop platform offering end-to-end managed mobility solutions - from 4G/5G mobile plans to various suites of mobility solutions such as device lifecycle management and mobile security solutions, to enable teams to connect, communicate and collaborate securely anytime, anywhere.