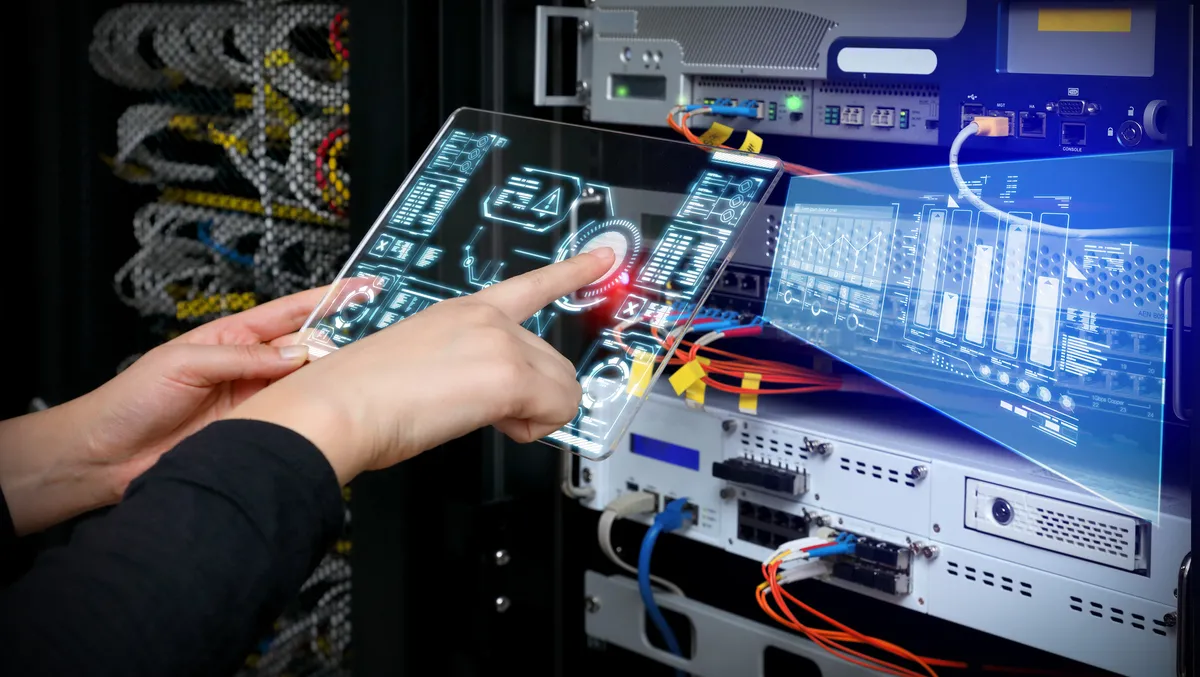 Exclusive: Park Place Technologies on the importance of good managed services
FYI, this story is more than a year old
It is essential in today's organisational climate to have managed services that meet the needs of constantly changing demands.
Park Place Technologies continues to deliver solutions that bring order to managing an organisation's critical infrastructure while eliminating chaos and accelerating business transformation.
The company was founded in 1991 and began operating in APAC in 2018 with the acquisition of Axentel Technologies' businesses in Singapore, Malaysia, Hong Kong and the Philippines. They also signed an agreement to complete the acquisition of the Axentel Technologies Thailand business in the second quarter of 2018.
Park Place is a global company that operates in and is currently investing in 170 countries. In the APAC region, the company says that India, Japan and Singapore are prominent but not the exclusive centres of attention.
They say that as digital transformations accelerate in many states, the demand for data centers also increases. It is understood that consolidation in the industry is also underway both in India as well as across Asia.
Park Place Technologies' innovations are highly capable offerings that provide businesses with certainty and assurance. ParkView Managed Services are a full suite of award-winning managed infrastructure solutions that help manage critical infrastructure while driving digital excellence.
The company says ParkView Managed Services empowers organisations to efficiently discover, monitor, support and optimise IT infrastructure including cloud computing environments. The combination of integrated management across multiple layers streamlines operations and delivers the agility needed to support today's complex business.
They have also introduced the groundbreaking Entuity Software, where organisations can manage and optimise an entire network across countless devices supplied by a whole host of different vendors. Entuity supports network infrastructure monitoring for thousands of devices out of the box across hundreds of vendors.
The Entuity network monitoring tool automates network discovery and uses intuitive workflows that make it easy to see when something has gone wrong. Responsive dashboards allow IT professionals to take a high-level view to gauge network health or drill down to the component level to quickly and efficiently fix network problems.
And as the climate changes, new challenges are continuing to occur, and Park Place is aiming to help create better outcomes for all involved.
They say that although chip production has increased slightly, analysts across the board are predicting that chip shortages will continue to be pervasive across the next few years, with demand still far outstripping supply.
"Hardware refreshes were delayed due to economic uncertainties caused by the pandemic, further stressing data center management. Already serving tens of thousands of customers and supplying millions of assets, global TPMs can weather supply storms and continue to offer an unsurpassed worldwide stock inventory even in drought chip conditions," says the company.
They also stress the importance of third-party IT services amid a growing skills shortage.
"Third-party IT services and solutions are more critical now than ever.
"Faced with labor shortages, fully remote employees and increased digitalisation, Park Place customers count on us to fill gaps and answer questions to help them operate and grow in this unfamiliar environment."
Listed on the Inc. 5000 fastest-growing companies list for ten consecutive years and completing 22 acquisitions since 2022, Park Place Technologies is proving itself to be a gamechanger in the managed services space.
"Powered by the world's largest on-the-ground engineering team, a robust group of advanced
engineers and our Enterprise Operations Center, we leverage a global parts supply chain,
automation, machine learning and a comprehensive portfolio of services and products to optimise networking and data center Uptime and performance," says Park Place Technologies Sr. director marketing for EMEA and APAC Simon Bitton.
"Unlike OEMs and other service providers, we have a deeper, personal investment to see our customers succeed. We are fully committed to our customers, offering the lowest costs and highest levels of service in the industry."
He says the company offers flexible contracts and can save customers 30-40% on their maintenance contracts without compromising on the quality of service. There are also added benefits and assurance from engineers who have an average of 15 years OEM experience prior to joining Park Place and a full service 24/7/365 "follow the sun" service model.
"We live by the Service First philosophy. The customer's needs come first in everything we do," says Bitton.