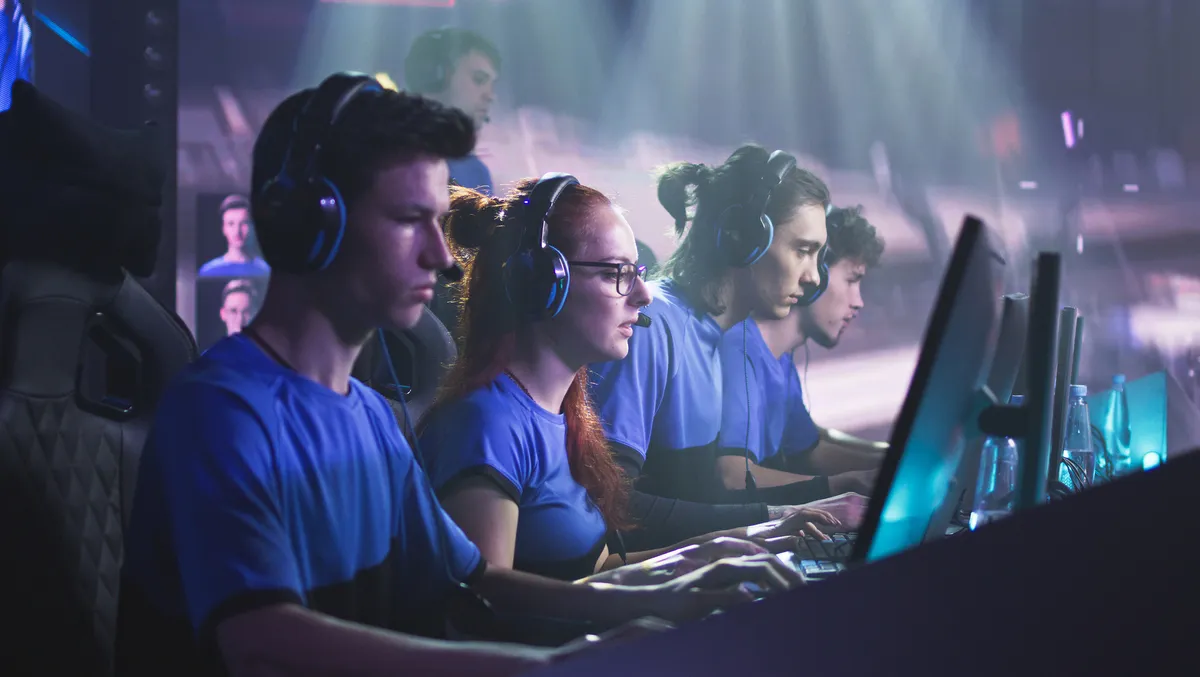 eSports and games streaming market to be US$8 billion by 2033: FMI
In 2022, the net worth of eSports and game streaming market share was figured out to be around US$2.35 billion. Over the forecast period from 2023 to 2033, its market is anticipated to grow at an annual average growth rate of 11.9%. The market further estimates the market valuation will reach US$7.73 billion by 2033, growing from US$2.6 billion in 2023.
"The demand for eSports and game streaming services has been spurred by the rising percentage of internet users and mobile gamers," says Future Market Insights (FMI) in its latest eSports and games streaming market report.
The main reasons encouraging the market growth include an increase in live-streaming of digital games and growing audience reach by reducing data costs.
Moreover, significant investments in improving engagement activities and infrastructure for league competitions have strengthened the market in the last few years.
For instance, in 2003, China declared eSports an official sport, offering the nation's eSports operators professional jobs.
"Due to the growing popularity of gaming competitions, millennials are viewing eSports as a viable alternative for a professional career. The emerging trend of one-to-one sponsorships, streaming earnings, and big international prize pools have also boosted the demand substantially. To foster the development of qualified professionals, many schools and institutions have also begun organizing specialized eSports and game events," add researchers at FMI.
Some of the key takeaways mentioned in the report are as follows.
The market will witness an absolute increment opportunity of US$5.1 billion over the next ten years.
In 2022, North America captured a sizable revenue share of nearly 37.2%, with the United States contributing almost two-thirds. The country has consistently controlled the market for many years, and its global market share in 2022 was 24.3%.
The sales of eSports and game streaming subscriptions in Europe accounted for nearly 22.4% of the global revenue generated in 2022.
The service providers based in Germany are the leading players in Europe and contributed 8.7% of the global market revenue.
Over the forecasted years, the overall market is expected to be dominated by the Asia Pacific countries like China and India. Though the annual CAGR of China is 8.8%, India is surprisingly anticipated to follow a CAGR of 13.8% through 2033.
Based on different types of solutions, the web-based eSports and game streaming services contributed to an astounding 67.9% of the market revenue in 2022. While among the different revenue streams of the market, eSports and game-streaming services through subscriptions contributed 23.2%.
According to FMI, Amazon, Douyu TV, YouTube Gaming, Facebook Gaming, and Mixer of Microsoft are prominent global players.
The market players in this sector benefit from the lucrative prospects made possible by the growing formalization of gamers, game creators, and event planners.
Korean eSports Association and SK Telecom agreed to sign a three-year sponsorship agreement for eSports and game streaming services in April 2022. After this new arrangement, the SK Telecom Company is now KeSPA's official sponsor and is also coaching the Korean eSports squad for future Asian tournaments. Several market-related efforts and innovations are anticipated to fuel additional growth during the anticipated term.
"In October 2021, FaZe Clan signed a definitive merger agreement to combine with B. Riley Principal 150 Merger Corp. (BRPM). Through the proposed business combination, FaZe Clan is positioned to become one of the only digitally native, youth-focused lifestyle and media platforms publicly traded on a United States national exchange," says FMI.
In May 2021, LaLiga, Spain's premier football association, and Microsoft announced an expansion of their partnership. It is focused on digitally transforming the sports experience globally. The companies also collaborated on developing technology solutions for the media and entertainment industry through LaLiga's technology offering, LaLiga Tech.
"In May 2021, Amazon Web Services and the National Hockey League debuted two new advanced analytics during the 2021 Stanley Cup Playoffs. The new stats, powered by AWS, use cloud technologies such as analytics, server-less computing, and media services to gather data from the ice in real time. It analyses and visualizes it for fans as graphics appearing on the broadcast," notes FMI in its report.