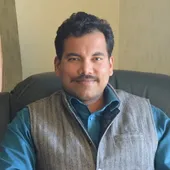 By Gaurav Sharma, Journalist
To support the ever-increasing demand in the Asia-Pacific for fully automated infrastructure-as-a-service, Equinix, the digital infrastructure company, continues to expand its Equinix Metal hubs in Asia-Pacific (APAC). Equinix's distributed bare metal as a service is now available in both Osaka and Melbourne in addition to existing access in Hong Kong, Seoul, Singapore, Sydney and Tokyo.
The appetite for market expansion remains strong despite a fluctuating business environment, including market uncertainty and supply chain disruptions.
According to Equinix 2022 Global Tech Trends Survey, 82% of APAC businesses plan on expanding into new markets over the next 12 months. However, while global enterprises seeking to capture market share and enter new business territories must build their digital infrastructure, they need help committing to digital technology spending amidst the uncertain economic environment.
With Equinix Metal, businesses can support expansion without the risks of extraneous human and financial capital expenditure. Instead, they can tap into Equinix's digital infrastructure globally and leverage DevOps tools to deploy, maintain and scale their applications to create digital advantages through the world's largest interconnected technology ecosystem.
"The launch of Equinix Metal in Osaka and Melbourne meets the growing need for private low-latency digital infrastructure. By offering on-demand and flexible interconnectivity in both metropolitan nodes, enterprises connecting through the ecosystem can effectively scale and test their expansion feasibility in new markets without superfluous talent and financial commitments," says Anthony Ho, Director of Product and Platform Marketing, Equinix APAC.
With the addition of Osaka and Melbourne, Equinix Metal is now available in 25 global metros, including the Americas (Atlanta, Chicago, Dallas, Los Angeles, Montreal, New York, São Paulo, Seattle, Silicon Valley, Toronto and Washington); in EMEA (Amsterdam, Helsinki, Frankfurt, London, Madrid, Paris, Stockholm); and Asia-Pacific (Hong Kong, Seoul, Singapore, Sydney and Tokyo).
In recent years, Osaka and Melbourne have emerged as regional metropolitans for cloud service providers and large-scale enterprises with robust interconnectivity and future-proof hybrid multi-cloud architecture.
According to the Global Interconnection Index 2023 (GXI), a market study recently published by Equinix, Osaka's interconnection bandwidth is predicted to grow at a compound annual growth rate (CAGR) of 45% from 2020 to 2024.
As the second-largest economy in Australia, Melbourne is the fastest-growing edge metro in the Asia-Pacific, with an expected interconnection bandwidth CAGR of 53%. As a result, both metros have become a magnet for leading cloud and IT service providers and global and local enterprises.
The launch of Equinix Metal in Osaka and Melbourne complements existing nodes in Tokyo and Sydney, respectively. These dual nodes will enable businesses to access dedicated IT infrastructure at software speed, automating low latency interconnection and foundational network infrastructure that supports their businesses in a digitalized world.
Equinix Metal enables enterprises to deploy automated, on-demand, interconnected bare metal infrastructure on Platform Equinix. Integrated with native access to Equinix Fabric, users can tap into low latency access to private and public cloud environments and thousands of IT and network providers to implement their own customized hybrid multi-cloud architecture.
Private connectivity and dedicated control equip enterprises with flexible cloud autonomy and instantaneous interconnections to public cloud services. Customers can also leverage Equinix Network Edge to quickly add branded virtual network services to their environments when needed.
The newly upgraded Equinix Metal features a new hardware configuration with the latest processors and following-generation chips. These upgrades include 3rd Generation AMD EPYC, Ampere Altra and 3rd Gen Intel Xeon Scalable processors with built-in AI accelerators. These solutions are part of Equinix Metal's next generation (Gen3) of server configurations, which are curated for typical workloads and are available on demand in minutes. In addition, the advanced optimization of Equinix Metal gives businesses more ways to build and scale "as-a-service" offerings, modernize their infrastructure, and power hybrid multi-cloud architectures and cloud-native applications.

Through bare metal as a service, businesses can lower barriers of entry when forming partnerships and create new possibilities based on the innate flexibility of Equinix's infrastructure and ecosystem. Some of its customers include Akash Network, Catchpoint, Cloud Native Computing Foundation (CNCF), NS1, Pure Storage, Super League Gaming, Red Hat Quay, and more.
Sustainability and performance-based metrics guide the determining technology deployment in Equinix Metal to effectively minimize electronic waste and reduce redundancy of underused server capacity through standardization. In addition, Equinix is exploring a transition to liquid cooling with Equinix Metal to reduce energy consumption and improve power usage effectiveness.