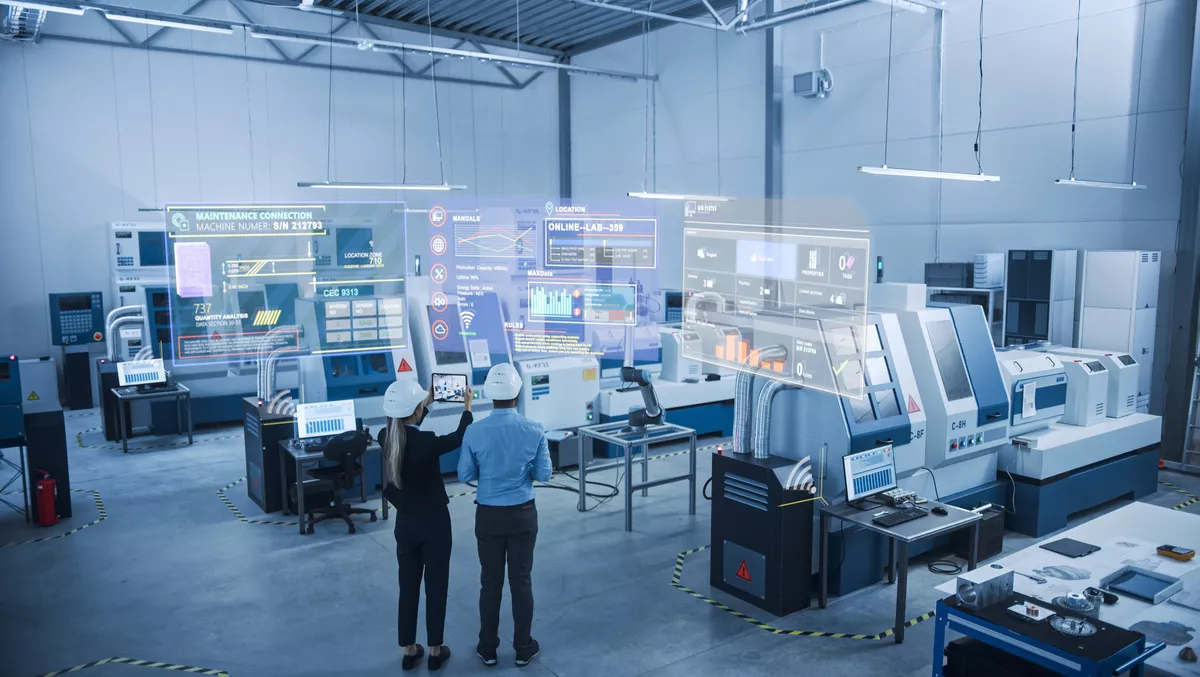 Ennoconn to digitally transform manufacturing systems with Google Cloud
Mon, 18th Oct 2021
FYI, this story is more than a year old
Industrial IoT and IT services company Ennoconn Group has today announced its strategic collaboration with Google Cloud, with an aim to digitally transform its manufacturing systems and methods.
Ennoconn says the partnership will provide the opportunity to create new products and services for its customer base in industries including smart cities, smart manufacturing, smart retail, financial services and media - entertainment.
"We're driving to become an AIoT cloud-services company and to create new business models around Innovation Platform Convergence (IPC)," says Ennoconn CEO and chairman Steve Chu.
"Working with Google Cloud as our strategic partner for innovation, we will leverage its infrastructure, platform and expertise to advance our existing DMS workflow and develop new cloud-based products, services and solutions.
"By delivering innovative access to content and services in new combinations across multiple platforms, we believe we will disrupt the Original Design Manufacturing (ODM) industry and create value that differentiates us to our partners and customers worldwide.
The first stage of the collaboration will see Ennoconn migrate its sales, marketing and operations systems from on-premises infrastructure to Google Cloud. At this stage, the company will also use Google Cloud's analytics to power its digital management production tools. This, it says, will provide better visibility across the supply chain.
This, in turn, will translate into more streamlined design timelines for Ennoconn, and the ability to deliver more predictive designs, support, and manufacturing services to market with speed and confidence.
After this stage of the collaboration, Ennoconn will seek to build on its IoT embedded technology, as well as its digitalisation-as-a-service (DaaS) strategy, in order to deliver Google Cloud-connected Ennoconn manufacturing products and services.
The partnership will also facilitate Ennoconn's development of IT and OT, artificial intelligence of things (AIoT) and 5G-enabled solutions. The company will be able to digitally maintain manufacturing processes on behalf of partners and customers. It will also enable the company to unlock the value of component data and optimise its facilities and workflows in real-time as a design-build manufacturer.
Ennoconn also plans to develop and resell equipment and solutions for Glass Enterprise Edition 2, Google's wearable computer for hands-free industrial work, and Google Meet, Google's comprehensive cloud-based enterprise video communications and collaboration platform. In addition, Ennoconn intends to create Google Meet-compliant hardware and related products to serve its vast customer base across industries.
"Staying ahead in today's hyper-competitive and globalised manufacturing industry requires leveraging best-in-class technologies to deliver value-added services," says Google Cloud CEO Thomas Kurian.
"We're thrilled to partner with Ennoconn to accelerate its Digitalisation-as-a-Service strategy, and to explore new solutions and services that have the potential to transform the design and manufacturing supply chain.