Partner content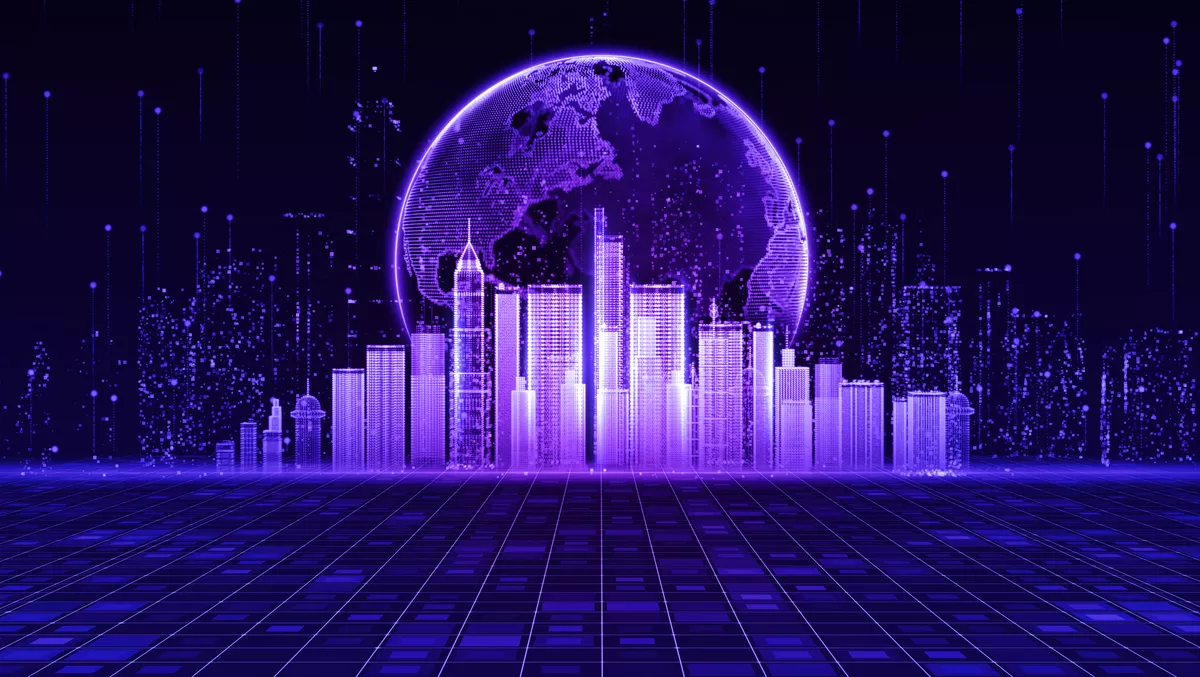 Embracing the Metaverse: Accenture's critical insight in Fjord Trends 2022 report
By Contributor
Tue, 25th Jan 2022
FYI, this story is more than a year old
With the Metaverse set to drastically change the way companies conduct business, it is now more vital than ever for employers to prepare and respond accordingly.
With two years of disruption and having to find new ways of working with technology, businesses have been tested in various ways and will have to continue to look for trends and insights to keep up.
Accenture has recently released its new Fjord Trends 2022 report, which details some critical insights on the future of the tech network landscape heading into the year.
The report highlights the dominant theme of responding rapidly to change, and Accenture believes that there are distinct trends that would help define how enterprises collectively and individually enhance positive relationships, therefore creating a new fabric of life that's good for people, business and the planet.
One of these trends falls under the boundary of "The Next Frontier", which deals with the notion of fast-moving implementation of new technologies.
As the Metaverse continues to expand, it is starting to combine digital and physical spaces that enable customers and businesses to shift from being purely online respondents to fully immersed participants on a global scale.
The advancements in 3D, Augmented Reality (AR) and Virtual Reality (VR) are now being utilised to provide end-users with more opportunities to connect and grow their business. The Metaverse, therefore, becomes a place where people meet to trade and discuss products and services in a uniquely enhanced way. If companies are not behind the technology, they will miss out on vital opportunities.
While traditionally prominent in the gaming landscape in the past, the Metaverse is now set to provide financial gain for companies that utilise its services. The rise in the "creator economy" has led to a myriad of new technologies and services that have helped progressive businesses grow their market exponentially.
Accenture Interactive's APAC design lead and general for Fjord APAC Bronwyn van der Merwe says that a change in behaviour will lead to a cultural shift that businesses must prepare for. She believes that although the exact shape and form of this change will vary, it's clear that there are many signs to look to.
"In the APAC region, we are witnessing rapid changes to the expansive creator economy and investment behaviours around Metaverse enablers, such as SoftBank South Korea's investment into Zepeto and Tik Tok's support for users to sell videos as NFTs and Jellysmack's expansion of its creator program in Australia and New Zealand. All of which reflect the changing dynamics of interaction and consumer-to-consumer behaviours," she says.
"While we can't predict exactly what shape the cultural explosion in the Metaverse will take, we know that there will be enormous opportunities available to help people connect, compete, and immerse within the Metaverse."
Van der Merwe also believes that it's crucial to keep ethical considerations in mind, as there is already a large amount of harm circling the network space.
"Any brand wanting to operate in the Metaverse must be ready for a lot of trial and error, with a keen focus on the end user's experience. They will also need to approach the Metaverse with integrity, ethics, care and respect for the environment."