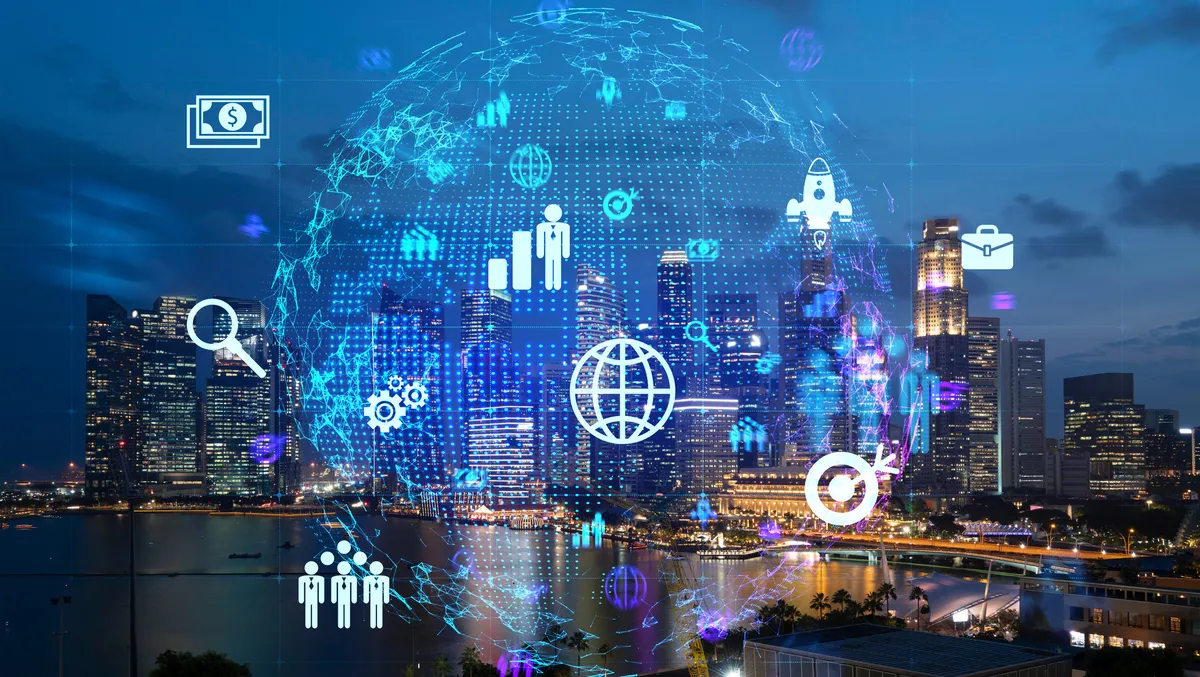 CUE Group expands operations at its Singapore hub
FYI, this story is more than a year old
CUE Group, a Singapore-headquartered digital technology group, has doubled down on its expansion into the Southeast Asian region with a new operational focus out of their Singapore hub.
More than a year on from their acquisition of Singapore-based digital agency, Bonsey Jaden, CUE has begun to expand the executive leadership team, with a range of soon-to-be-announced hires.
Currently employing over 2,000 staff across more than 20 offices, CUE has actively partnered with more than 3,000 clients and partners across Asia. With a strong track record in driving business growth through AI technology, digital media, smart commerce, digital services, content & IP, and retail solutions, CUE has consistently proven to be a growth driver for their clients and partners.
This expertise is being further expanded into Southeast Asia, with a focus on the continued development of a diverse and talented team in the region. With over 50 languages spoken by employees within the group, CUE is uniquely positioned to deliver culturally relevant solutions and services to the ever-expanding Southeast Asian markets.
"The human element within technology services remains just as important as the mechanisms used to deliver the solutions, products, and communications," says Shi Kan, Group CEO of CUE.
"It has been proven that leaders in digital and customer experience often bounce back faster, and from shallower trenches than those of competing businesses.
"What CUE is bringing to the table is a new yet experienced enabler, bridging the gap between data & technology solutions, paving the way for more targeted and culturally relevant consumer experiences - helping to accelerate sales and partnership growth across industries, and across cultures," Kan says.
"It is a privilege to be able to say that everything we are able to accomplish revolves around valuing people, from our diverse teams and their individual expertise and cultural knowledge, to each partner and customer we have developed relationships with.
"We live in the digital age, it's true, but in the end, businesses are about meeting the needs of people and we never want to lose sight of the who and why, even in the demanding sea of what, where, when.
"I am personally very bullish on the growth and opportunity in Southeast Asia and I believe we are in the perfect moment to expand our team in Singapore and beyond to further support our existing clients and partners as well as to build new relationships."
Despite the global pandemic, CUE Group's AI-related businesses have grown their revenues by over 100% in 2021, with the growth continuing in 2022. The group is on track to deliver another 50% growth in their AI technology revenues by the end of this year.
In addition to their growing Southeast Asian hub in Singapore, CUE Group has offices in Seoul, Sydney, Bangkok, Jakarta, Manila, Kuala Lumpur, Ho Chi Minh as well as Shanghai and Beijing among others.
A number of executive hires are expected to be announced in the coming weeks.