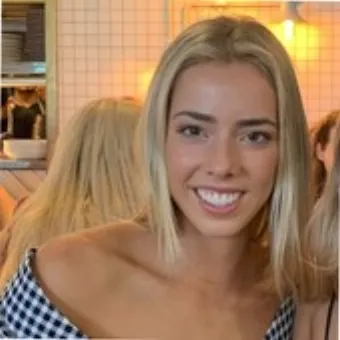 By Kaleah Salmon, Journalist
Civo, a unique pure-play cloud-native service provider, has launched a new machine learning (ML) offering, Civo ML, designed to bring ML into the hands of all.
This ML platform comprises three services: Civo Kubeflow as a Service (KFaaS), Civo Recite, and Cloud GPUs. These fully managed services are created to eliminate infrastructural challenges, enable better ML scaling, and offer sustainable methods to execute workloads.
Civo ML is intended to respond to the increasing demand for AI-generated insights by providing a fully managed, auto-scaling ML milieu. This platform enables developers to harness this technology without requiring expertise in Kubernetes and ML specifically.
Josh Mesout, the Chief Innovation Officer at Civo, shared the vision of Civo's services, emphasising their commitment to democratising access to cloud-native technologies. Their primary goal is to break down the historical barriers that have often deterred individuals and businesses from fully embracing the transformative potential of AI. These barriers include technical complexities, the high costs typically associated with AI adoption, and the time constraints that can impede progress.
In pursuit of this mission, Civo adopts a developer-centric approach, recognising that developers play a crucial role in driving innovation in the digital landscape. By putting developers at the forefront, Civo aims to provide them with the tools and resources they need to thrive in the AI domain.
At the core of their strategy is establishing a secure and scalable cloud-native architecture. This architecture expedites the development process, ensuring developers can swiftly and efficiently build AI applications with a tangible impact.
Josh Mesout says: "We are removing the barriers that have historically made it challenging to tap into the transformative potential of AI, whether those are technical complexities, high costs, or time constraints."
"Our developer-first approach coupled with secure and scalable cloud-native architecture provides the fastest path to building impactful AI applications," says Mesout.
The three services forming the core of Civo ML have distinctive features. Civo Kubeflow, a fully managed ML platform powered by Kubeflow, offers developers the ability to simply develop, train, and run ML models with access to potent NVIDIA A100 GPUs and widely used open-source tools. This effectively streamlines ML processes and removes the intricacy of handling the foundational infrastructure.
The second service, Civo Recite, a precise and swift transcription service, employs leading-edge speech recognition to transcribe audio to text in over 50 languages. Currently in beta for the Civo community, it will be launched for open access at a future date.
The third component, Cloud GPUs, will give users on-demand access to NVIDIA A100 GPUs with 80GB memory. This service will accelerate computation-extensive workloads and scale ML training. It will fully integrate with Kubernetes for optimal flexibility and usability.
Civo ML will also offer a sustainable solution for running ML workloads due to a recent partnership with Deep Green, the carbon-neutral computing provider. Critical advantages of Civo ML attached to this partnership include fully managed, auto-scaling ML development environments, no need for Kubernetes or machine learning expertise, an industry-leading price point starting from just $250 a month, seamless scaling, and full integration into Civo's cloud-native ecosystem.