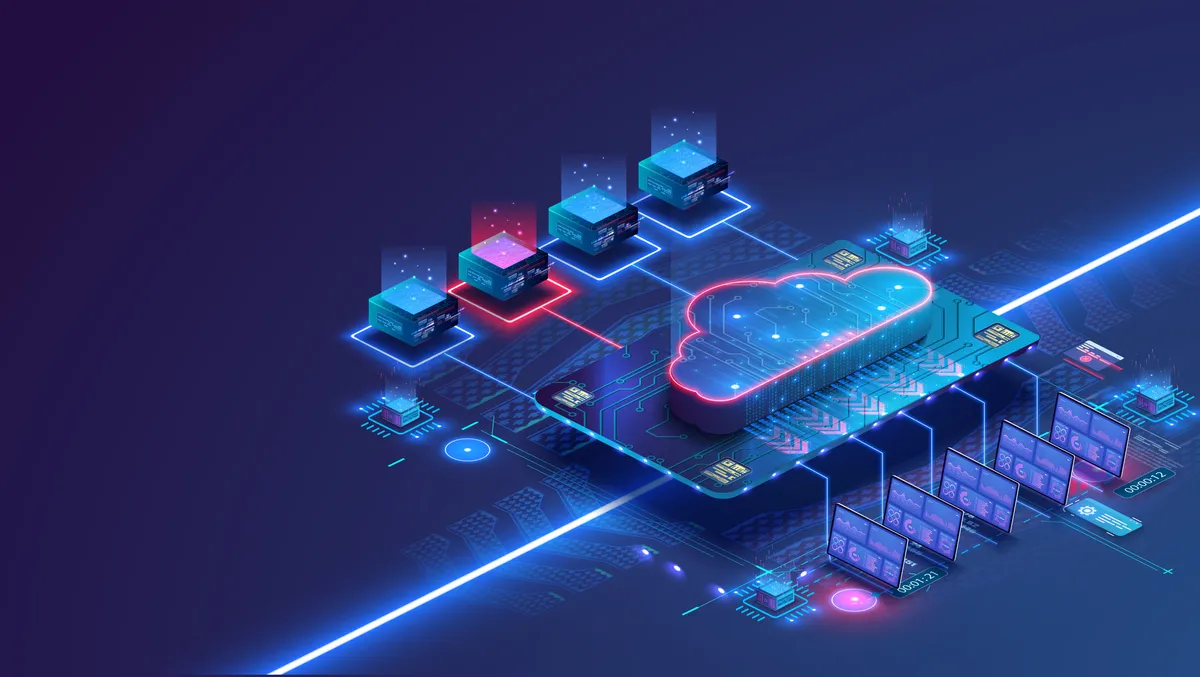 Cisco and HPE to offer Cohesity cloud services and data security
Cohesity, a data security and management provider, has announced that Cisco and Hewlett Packard Enterprise (HPE) will offer Cohesity Cloud Services (CCS) to bring efficient data security and management to companies operating in today's modern hybrid and multicloud environments.
Cohesity has benefited from strategic partnerships with Cisco and HPE to help deliver the benefits of the Cohesity Data Cloud to nearly 1,000 joint customers worldwide. In 2017, both companies started working with Cohesity to deliver integrated data protection solutions on Cisco UCS servers and HPE ProLiant and HPE Apollo servers, respectively. This simplifies data management, hardens cyber resilience, and helps organisations recover their business operations rapidly during a successful cyber-attack or disaster.
Now, Cohesity and Cisco have over 460 joint customers. Two recent examples of customers that have deployed Fort Knox – Cohesity's new cyber vaulting service include the Master Group and Pearl River Community College.
HPE and Cohesity have jointly helped over 600 customers, including Citizen Potawatomi Nation and Proliance Surgeons, to move to a modern platform that simplifies data security and management, helping them improve their cyber resilience.
"There is always a desire to do more with less in IT, and it is our job to find the best solutions in terms of agility, security, cost, and efficiency to meet our organisation's goals," says George Ciarrocchi, executive director of systems and networking, information technology at Millersville University. "Cohesity has been a great partner in providing the flexibility we need to help us take advantage of a hybrid, multicloud model, while meeting our data security and management needs as well as our cost savings goals."
"We are constantly working to improve the flexibility, cyber resilience, and simplify the operations of our systems," adds Curt Kwak, chief information officer at Proliance Surgeons. "Cohesity has been a great partner in offering data security and management solutions that provide the flexibility we need to meet our changing needs while helping us strengthen our cyber resilience and reduce complexity."
Every day, organisations are under threat from cyber criminals, hackers, and nation-states while struggling with the complexities of managing data across hybrid, on-premises, and multicloud environments. Research indicates that 89% of data is stored in hybrid or cloud storage distributed globally, resulting in increased security risks and operational complexity for organisations.
"Cohesity Cloud Services are a portfolio of data security and management offerings, in which the cloud components are fully managed by Cohesity and hosted in Amazon Web Services and Microsoft Azure. This SaaS approach simplifies the management of multiple data workflows. It provides backup and recovery, cyber vaulting and data isolation, automated disaster recovery, and threat defense as a service, on a single platform. This simplification enables IT teams to re-focus their time on more critical business requirements versus managing on-prem infrastructure, helping to increase IT productivity and morale, and business agility," notes the company.
CIOs and CISOs are pressured to control costs and increase cyber resilience while facing increasing cyber-attack threats and meeting stringent compliance requirements. As a result, they seek solutions that help to move from legacy to modern hybrid, multicloud models while improving the organisation's security posture and ability to recover from a cyber-attack rapidly.
"Enterprises are moving away from incumbent technologies to modern platforms for greater risk reduction, an improved security posture, and the ability to restore their systems quickly in the event of a cyberattack," says Chris Kent, vice president of product and solutions marketing, Cohesity. "We are partner-focused, and these agreements add significant resources to our ability to reach even more customers worldwide, as we continue to innovate and develop efficient, and simple solutions to secure and manage data, wherever it resides."
"Cohesity has seen great success as a trusted vendor for enterprises worldwide and has experienced strong growth in its cloud services business. One in five customers now use Cohesity Cloud Services, and approximately 25% of all new customer and expansion business comes from CCS. In addition, nearly two thirds of CCS Annual Recurring Revenue in the past four quarters have come from enterprise customers with revenue greater than US$1 billion, demonstrating strong interest from large customers," adds Kent.
"We have continued innovating with the release of SaaS-based cyber vaulting solution, FortKnox and DataHawk, a new service that helps customers protect, detect, and recover from cyber and ransomware attacks. We recently expanded the availability of our cloud services beyond America, Canada and Europe to new regions around the world, including Singapore and Southeast Asia, Japan, and the Middle East."
"With more applications generating more data than ever before, customers face increased complexity and cost as they look to secure and manage their data while also improving cyber resilience and recovery," says Jeremy Foster, SVP and general manager of Cisco Compute. "To address these challenges, we are excited to bring simpler, cost-effective solutions to our customers with Cohesity Cloud Services."
Cohesity Cloud Services are available now from Cohesity, HPE and HPE resellers. They will be available from Cisco and their channel partners in calendar 2023.