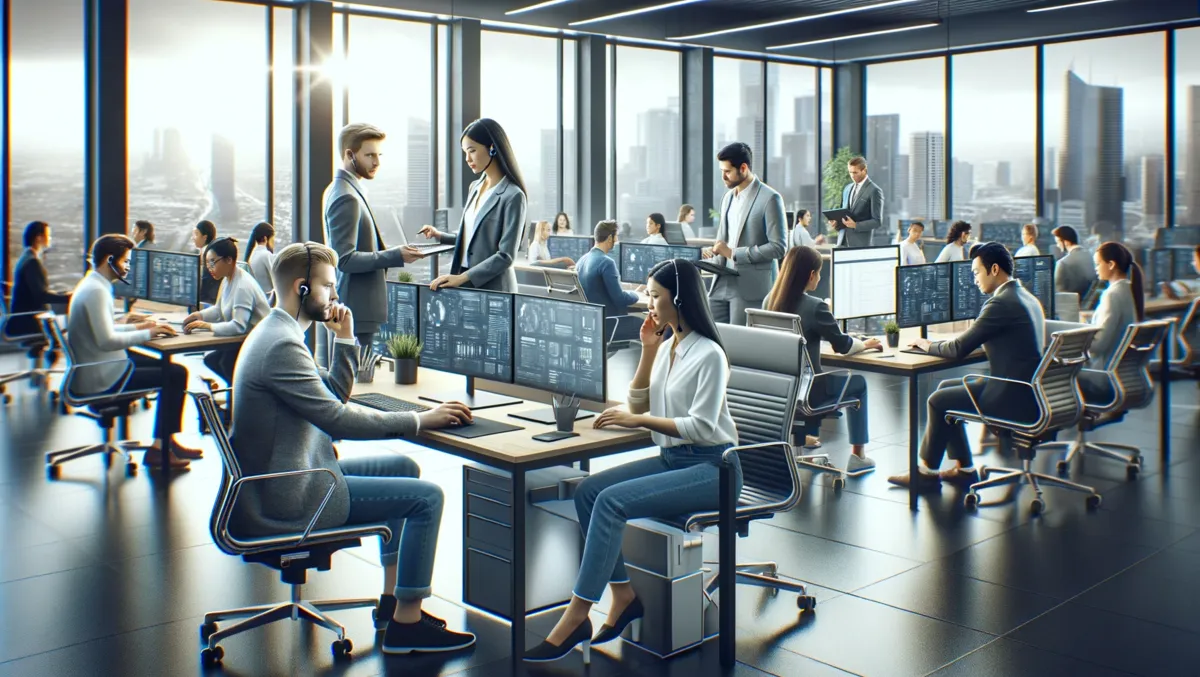 Bitkub Exchange selects Freshworks to boost customer support
In a strategic move aimed at enhancing customer support efficiency, Bitkub Exchange, Thailand's largest cryptocurrency exchange and a dominant player in the ASEAN region, has partnered with Freshworks, a global leader in business software. Bitkub Exchange's decision to collaborate with Freshworks comes as part of its ongoing commitment to streamline customer service operations and reduce operational costs amid its pivotal role in processing over 90% of Thailand's crypto transactions and handling a daily trade value of $25 million.
Bitkub Exchange's journey towards modernizing its customer service operations began with the implementation of Freshdesk™, a cloud-based omnichannel customer engagement solution. This move was driven by a desire to provide customers with faster, more personalized support while eliminating the complexities and hidden costs associated with their previous customer support software.
Atthakrit Chimplapibul, Chief Executive Officer at Bitkub Exchange, explained the rationale behind this strategic partnership, stating, "We are always looking for ways to improve our customers' experience and make it easy for them to get the support they need on our trading platform. We chose a service provider that could optimize our customer engagement platform and future-proof it. Freshdesk offered a solution that allowed us to achieve our customer engagement goals without having to pay for features that we neither need nor use. This will help us keep pace with rapid changes, especially in exceeding customer expectations, without driving up our costs."
Bitkub Exchange's journey with Freshworks began in 2021 when they implemented Freshservice for IT. This transition resulted in a remarkable 60% reduction in ticket deflection, enabling IT agents to focus on high-value tasks and a 64% improvement in average resolution time. Furthermore, the team achieved an impressive 100% First Call Resolution rate, leading to higher employee satisfaction scores.
Simon Ma, Director and Regional Manager in ASEAN at Freshworks, expressed enthusiasm about the partnership, saying, "We are excited to expand this partnership with the adoption of Freshdesk to help them meet their customer service metrics goals with rapid time to value. With AI-powered features and automation, Bitkub will be able to provide personalized customer service. Businesses benefit greatly from consolidating their business software under one vendor, and we can't wait to see how Bitkub manages both customer and employee engagement with Freshworks software."
Bitkub Exchange's decision to choose Freshdesk was the result of a meticulous evaluation process that considered five key factors: functional and technical capabilities, implementation and migration plans, local support and point of contact, scalability in the long term, and overall value. Freshworks exceeded Bitkub's expectations by seamlessly migrating millions of customer records within a record time of 12 weeks, achieving significant cost savings in the process.
In conclusion, Bitkub Exchange's partnership with Freshworks marks a significant milestone in its mission to provide top-tier customer support while optimizing operational costs. With Freshdesk's advanced features and the expertise of Freshworks, Bitkub is well-positioned to meet the evolving needs of its customers and maintain its leadership in the cryptocurrency exchange industry.