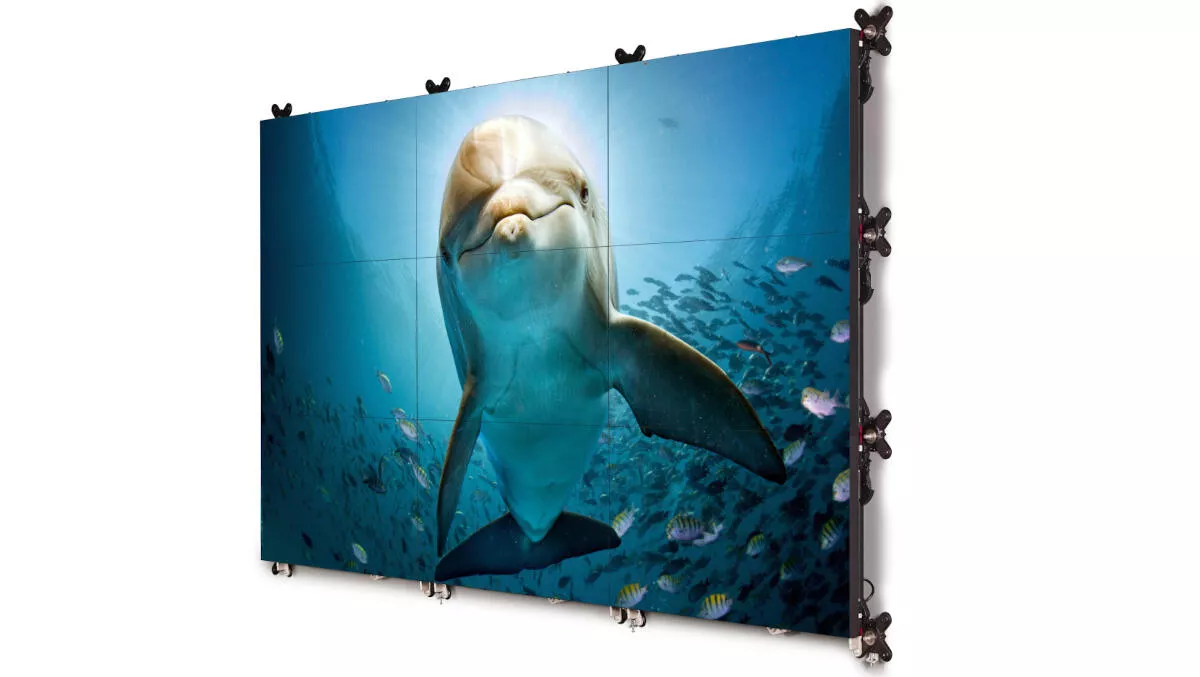 Barco launches latest generation of LCD video wall portfolio
By Newsdesk
Tue, 13th Jul 2021
FYI, this story is more than a year old
Visualisation and collaboration solutions provider Barco has this week launched the latest generation of its UniSee LCD video wall.
The Barco UniSee LCD video wall builds on the UniSee line of products, which was launched in 2017. Since then, the range has undergone improvements to image quality, installation precision, ease-of-servicing and reliability in critical environments.
According to Barco, more than 2,500 video walls have been deployed to date, covering areas from 2x2 installations to massive video walls 40 metres wide.
The UniSee range has also received awards including the 'Best of the Best' Red Dot Design award.
Barco's APAC senior vice president Olivier Croly says that the UniSee is designed with improved colour performance under wide viewing angles, and local dimming technology that improves local contrast and reduces power consumption.
These features suit many different environments, such as control rooms, boardrooms, corporate lobbies, experience centres, and television studios.
Barco Southeast Asia and Taiwan managing director Ta Loong Gan says that the UniSee also features a bezel-free modular platform.
"It enables a 95% uniform brightness, compared to the next-best solution on the market, which achieves only 77%. The patented technology ensures there are no shadow zones around the edges of the screen with backlighting 100% of the pixels in a uniform way by using a greater number of LEDs.
The UniSee Mount solution also ensures precise and uniform seams whatever the size and the age of the wall.
UniSee has gained the Barco Eco Product label following ISO14021 compliance through Barco's eco-scoring methodology.
Barco adds that resellers and managed service providers can also leverage the Video wall Management Suite so they can monitor and manage a complete installed base from a central location.
Barco has also renewed its service portfolio to offer packages for the complete product lifecycle.
"The UniSee portfolio reiterates our commitment towards ensuring bright outcomes across all enterprises," adds Croly.
Barco recently released the Barco UniSee 500, OverView KVD-5521C and OverView LVD-5521C.
The Barco UniSee LCD video wall will start shipping this month.