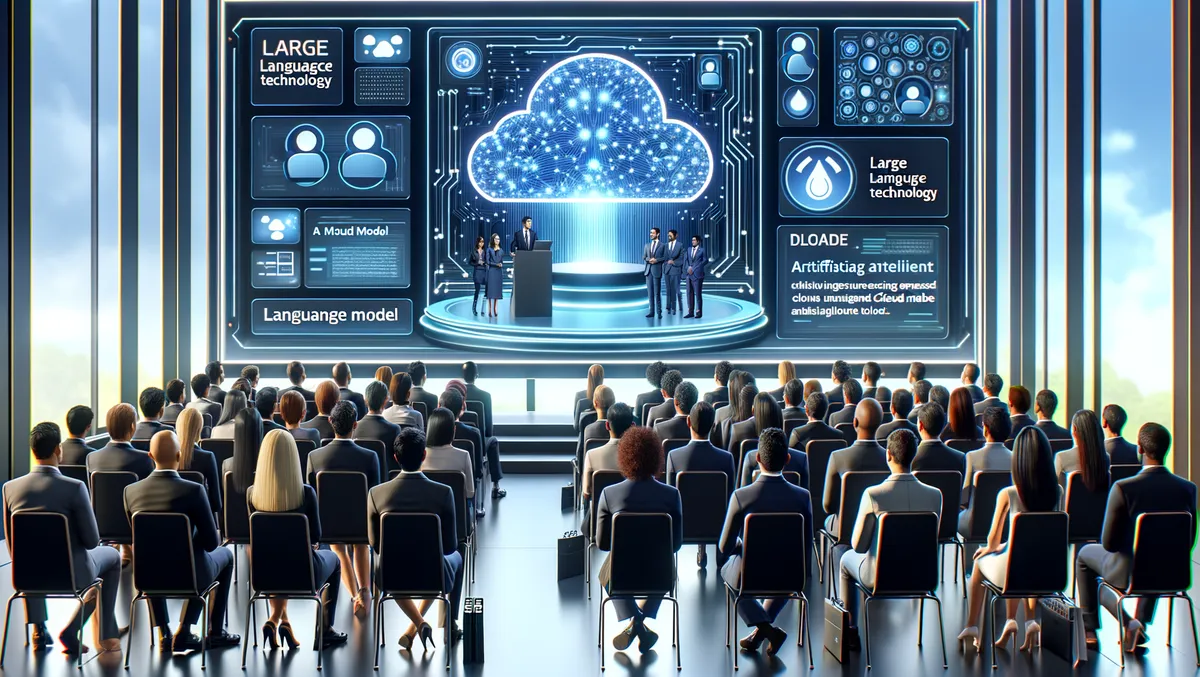 Alibaba Cloud unveils advanced AI model and industry-specific versions at Apsara Conference
Alibaba Cloud, the digital technology arm of Alibaba Group, revealed Tongyi Qianwen 2.0, its newest large language model (LLM), together with fresh industry-specific models, at its flagship Apsara Conference.
Mirroring the escalating demand for a robust infrastructure to bolster generative AI advancement, Alibaba Cloud also introduced an AI model training platform and a collection of novel cloud products.
The Conference saw the unveiling of new initiatives aimed at enhancing the open-source AI model community and worldwide AI startups. All these resources aim to empower customers, partners, developers, startups, and the larger community to fully exploit the potential of generative AI.
"At present, 80% of China's tech firms and half of large model enterprises run on Alibaba Cloud. Our aspiration is to be the most open cloud in the AI era. We hope that this cloud will simplify and economise AI development and usage, enabling us, particularly SMEs, to transform AI into enormous productivity," stated Joe Tsai, Alibaba Group Chairman.
The milestone release of Tongyi Qianwen 2.0 is a generic LLM with several hundreds of billions of parameters, marking a substantial progression from its predecessor launched in April. This model excels over some leading LLMs in benchmarks across domains, including language comprehension, arithmetic problem-solving, and question-answering.
With an increased model size and enhanced alignment technique, Tongyi Qianwen 2.0 illustrates exceptional abilities in understanding complex instructions, copywriting, reasoning, memorising, and preventing hallucinations. This model is now available for developers via APIs.
Furthermore, Alibaba Cloud released new industry-specific models to assist businesses leverage the transformative potential of generative AI across various sectors, thereby improving business performance. These sectors cover customer service, legal counselling, healthcare, finance, documentation management, audio & video management, code development, and character creation.
Alibaba Cloud CTO, Jingren Zhou, stated, "Large language models are primed to reshape industries. We're dedicated to utilising state-of-the-art technologies, including generative AI, to aid our customers capture growth momentum. To help businesses harness the advantages of generative AI cost-effectively, we are introducing a stronger foundational model as well as industry-specific models to manage domain-specific challenges."
To meet the burgeoning demand for generative AI, Alibaba Cloud presented the GenAI Service Platform, a comprehensive AI model building platform designed to simplify the model development and application building process.
The platform provides a complete toolkit for data management, model deployment and valuation, and prompt engineering, thereby making it easier for businesses across sectors to develop their specific AI models.
To cover the increasing computing and data processing demands required in generative AI development, Alibaba Cloud launched an array of innovative cloud products spanning machine learning, container, and database technologies.
Alibaba Cloud has enhanced its full range of database solutions, launched LLM-powered database ecosystem tools, and unveiled Alibaba Cloud Container Compute Service (ACS), a groundbreaking serverless solution that integrates container services with its cloud computing resources.
In a move to support the broader AI community, Alibaba Cloud committed to contribute more to open-source communities, including ModelScope, which has recorded over 100 million model downloads since its initiation a year ago.
Alibaba Cloud has plans to open-source a 72 billion-parameter version of Tongyi Qianwen later this year. Alibaba Cloud also announced the Alibaba Cloud Startup Catalyst Program, offering resources including cloud credit support of up to USD $120,000, free online learning memberships, and networking opportunities to promising startups globally, including AI companies.