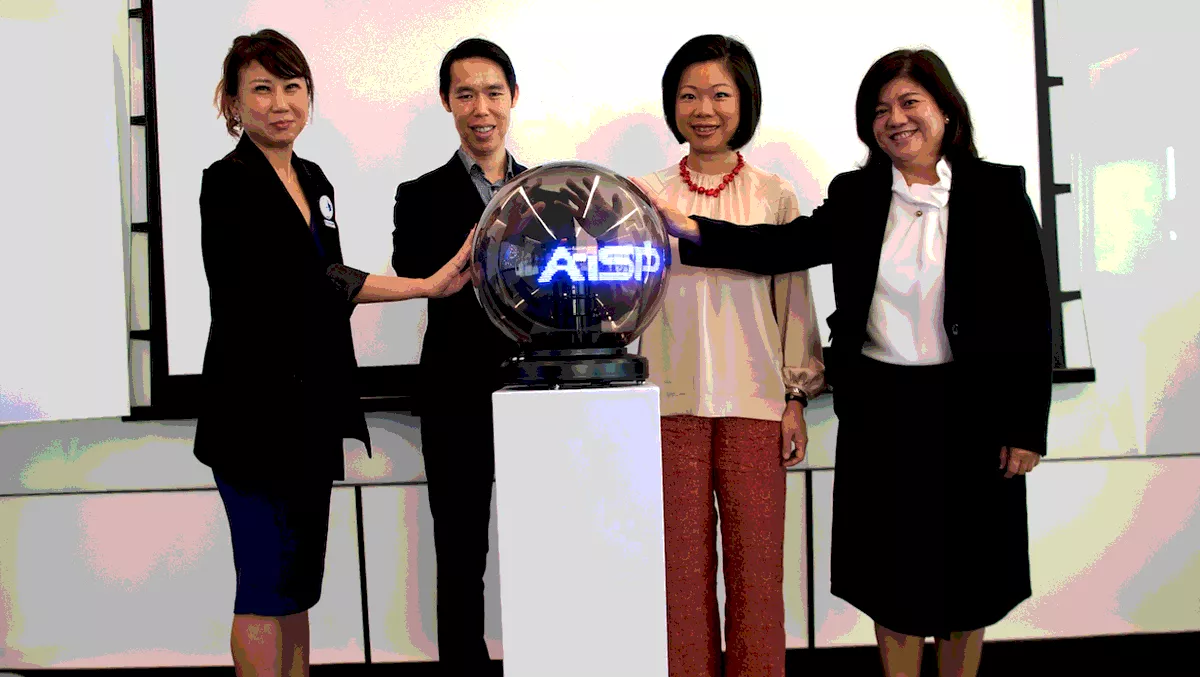 AiSP launches ladies in cybersecurity mentorship programme
Tue, 3rd Dec 2019
FYI, this story is more than a year old
The Association of Information Security Professionals (AiSP) has launched a Singapore-first mentorship programme that will groom female cybersecurity professionals in the republic.
This move will boost the number and skillsets of female cybersecurity talent, address the shortage of cybersecurity professionals needed to tackle escalating online threats, and enable women to play a bigger role in the nation's defence.
As the country continues to roll out Smart Nation initiatives and build up its digital economy, the strengthening of cybersecurity capabilities and fostering of a resilient and trusted cyber environment will be an immediate priority.
However, according to the (ISC)2 Cybersecurity Workforce Study, there is a shortage of 4 million cybersecurity professionals globally.
AiSP's Ladies in Cyber Mentorship programme gives mentors the opportunity to share their life lessons and work experience with interested students from Institutes of Higher Learning (IHLs) in Singapore over one year while providing them with guidance to enter and advance in the cyber workforce.
Besides grooming the next generation of cybersecurity talents, this programme also boosts the participants' cybersecurity literacy, allowing them to develop the competencies to play a bigger part in everyday digital defence.
"There is a critical lack of cybersecurity professionals in Singapore to defend our digital assets and we need to do more to encourage women to join the profession," says AiSP president Dr Steven Wong.
"Through our Ladies in Cyber charter and newly launched mentorship programme, we want to start a movement where female role models can inspire more women to take up cybersecurity as a career option, and excel in their domains of choice."
"Women have every potential to play a larger role in Singapore's defence," says AiSP's Ladies in Cyber charter head Sherin Y Lee.
"AiSP aims to help them along by increasing their awareness of cybersecurity issues, drawing them into the industry, and progressing to leadership positions.
"Such cybersecurity talent development programmes will have a big impact on Singapore because we are so digitally connected as a society − from the smartwatches we wear to the utility meters in our homes."
Close to 50 mentors -- senior executives in the fields of cybersecurity technology, regulatory compliance, audit, product management and marketing − have signed up for the AiSP mentorship programme, and the association aims to double this number by end-2020.
Students under the programme will be able to hear about their mentors' work goals, skills, career progression strategies, education pathways and approaches to solving work-related problems.
They will also be able to visit the mentors' work environments, attending meetings/conferences and reviewing documentation/publications together.
They will also get advice on job application, communication skills and teamwork.
This first-of-its-kind Ladies in Cyber mentorship programme adds to the repertoire of programmes that the AiSP's Ladies in Cyber charter already has to develop cybersecurity manpower, such as secondary school career talks, IHL engagement sessions, capture-the-lag cyber defence workshops, and networking sessions.
The wide range of activities is designed to cater to women in different phases of life, and let them enter the cybersecurity world at their own level of cyber readiness.
For instance, the first step is to help them be aware -- through awareness talks − that cybersecurity is more than just technology.
At the next level, the women can be immersed in the profession with guidance from seasoned female cybersecurity practitioners, showing them where to pick up essential capabilities and progress in the field.
AiSP's Ladies in Cyber charter was set up in Nov 2018 to develop, advance and include women in the cybersecurity field, with the aim of attaining greater gender diversity in the industry.
Run entirely by female volunteers from the industry, this charter serves as a platform to facilitate knowledge transfer, networking and now mentoring -- to attract and develop cybersecurity talent.