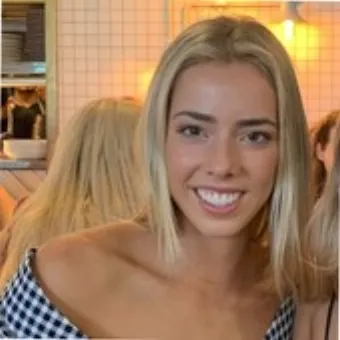 By Kaleah Salmon, Journalist
Acclivis and 6Estates have delivered NVIDIA AI supercomputing systems, accelerating AI transformation in Southeast Asia.
Acclivis Technologies and Solutions, a wholly owned subsidiary of CITIC Telecom International, has provided exclusive implementation and configuration IT support for 6Estates, a Singapore-based enterprise AI solutions provider.
Together, they have established the first NVIDIA DGX BasePOD with NVIDIA DGX H100 systems deployment in Southeast Asia.
The launch event occurred at Acclivis' data centre, with a ribbon-cutting ceremony by esteemed industry leaders.
Harnessing Acclivis' data-hosting capabilities, 6Estates' AI expertise, and the computational power of NVIDIA DGX H100 systems, this collaboration seeks to accelerate AI innovation and digital transformation across the region.
Acclivis, as Southeast Asia's expert data centre and managed services provider, has integrated NVIDIA's advanced IT infrastructure into Singapore's digital landscape.
Dr Luan Huanbo, CEO of 6Estates, says: "There is immense potential for Generative AI to transform how businesses operate, spanning from how they execute internal processes to how they understand and serve their customer base."
"We are seeing incredible demand from customers looking to implement LLM solutions that are highly tailored and with the highest assurance of security, and we are excited to bring this to life for enterprises in the region."
Dennis Ang, Senior Director of Enterprise Business for the ASEAN and ANZ Regions at NVIDIA, says: "Generative AI is helping businesses across industries create new opportunities and better serve customers."
"6Estates deployment of NVIDIA DGX AI supercomputing can help organisations across Southeast Asia drive growth through the development of advanced AI services and solutions."
Marcus Cheng, CEO of Acclivis Technologies and Solutions, says: "At Acclivis, we firmly establish ourselves as industry experts in cloud infrastructure and GPU hosting, empowering AI applications with state-of-the-art NVIDIA technology and driving strategic innovation with 6Estates."
"As Southeast Asia's leading managed services provider, we offer resilient GPU data-hosting capabilities with our extensive industry experience, providing our clients with a robust foundation for all their mission-critical operations."
6Estates is an LLM-powered Enterprise AI solution provider based in Singapore, spun off from the National University of Singapore and Tsinghua University. It provides a comprehensive range of domain-specific LLM solutions, from hardware and base models to LLM tuning and applications.
Through the Model Solutions offering, 6Estates empowers enterprise customers in Southeast Asia with fully customised on-premises AGI capabilities.
6Estates also delivers ready-to-use LLM-powered applications, such as an Intelligent Document Processing (IDP) platform, which provides accurate and adaptable document extraction and analysis and end-to-end workflow automation for financial services and trade companies.
Complimenting 6Estates, founded in 2009 and headquartered in Singapore, Acclivis offers a comprehensive suite of technology capabilities in Cloud, Connectivity, and the Future of the Workplace.
Acclivis empowers enterprises to embark on their digital transformation journey through their proven IT Infrastructure, delivery expertise, and valued ecosystem of partners, unlocking the future of Smart Cities.