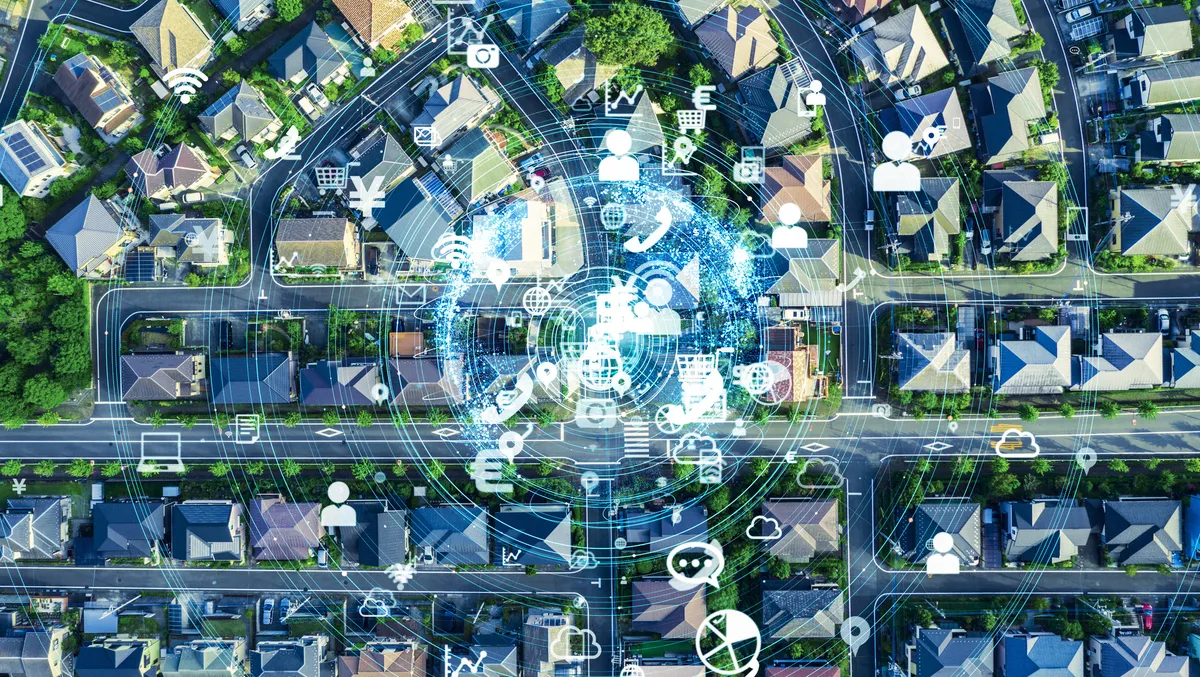 5G Forum launches the Building 5G Eco-Prosperity Together initiative
The 5G Development and Innovation Forum has launched the "Building 5G Eco-Prosperity Together" initiative to promote 5G development and innovation in the Asia-Pacific region, accelerate 5G-A commercial use, and help launch the Asia-Pacific digital economy.
The Forum is jointly hosted by the IMT-2020 (5G) Promotion Group and the 5G Application Industry Network and partners as part of the 2023 MWC being held in Shanghai, China, from June 28 to June 30.
"During the Forum, Huawei, together with global operators, industry elites, and opinion leaders, discussed topics such as accelerating 5G prosperity, moving towards the 5.5G era, and digital intelligence transformation," says the company.
"At the 5G Park held during the forum, Huawei demonstrated the real-time online production of 3D and 3D content with naked eyes, new calls that integrate smart applications, ultra-HD audio and video using HDR vivid and audio vivid standards, and Huawei xScene that breaks through the physical space limitations in vehicles," representatives of Huawei add.
"Many innovative 5G applications, such as light field screens, real-time interactive virtual live broadcasts, and cloud mobile phones that break through hardware performance limitations, brought full-sensory and full-interactive immersive experiences to participants."

As the first of the "new infrastructure" that supports the development of the digital economy, 5G has been deployed faster than any previous generation of mobile communications technology since commercial use in the past four years and has become a powerful engine for the development of the digital economy.
Cao Ming, President of Huawei Wireless Network Product Line, said that 5G has changed people's lives and work and has become an essential engine for digital economy development, enabling operators to achieve business success.
"The 'Five Linked and One Sense' business of Linked People, Linked Things, Linked Vehicles, Linked Industry, Linked Family, and Synaesthesia continues to upgrade, bringing new impetus to the mobile industry to leap to 5.5G. Huawei will work with the industry to accelerate innovation and bring 5.5G to reality," adds Ming.
"5G development will enter a new stage of industry upgrading and convergence evolution. The next three to five years will be a critical period for the scale-up of 5G applications in China and even around the world. 5G development faces new strategic opportunities and tasks, which need to be shared by all parties in the industry. We will promote global application innovation and exploration, accelerate the maturity of new industries and ecosystems, and build a 5G ecosystem prosperity."
Wang Zhiqin, leader of the IMT-2020 (5G) promotion team and vice president of the China Academy of Information and Communications Technology, said that China's 5G development has ushered in a critical period of large-scale development.
"We need to consolidate the infrastructure foundation through moderate advanced deployment. Implement policies by industry and category to accelerate the spread of application scale; build a strong industrial system and promote ecological integration and innovation; strengthen the main capabilities and unblock the channels for ecological integration," adds Zhiqin.