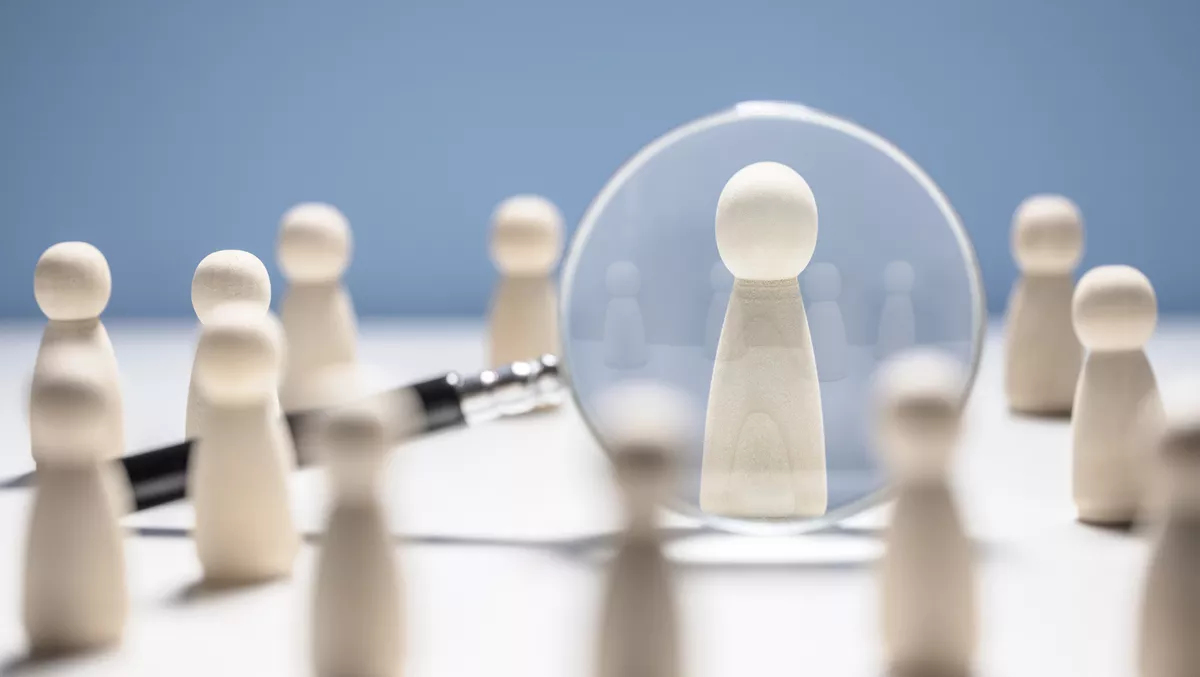 Tech job moves - Datto, Fortinet, KnowBe4, KPMG & Twilio
We round up all job appointments from May 18-June 3, 2022, in one place to keep you updated with the latest from across the tech industries.

Brightcove Inc.
David Beck will join the company as its first chief strategy and corporate development officer, leading strategy, business development, and corporate development.
Working closely with recently appointed CEO Marc DeBevoise, Beck will be focused on developing strategies that enhance current offerings and create opportunities to expand Brightcove's existing businesses.
His broad remit will also focus on enabling Brightcove to expand into new markets and lines of business, utilising its market-leading software platform.
"We are excited to bolster our executive team with the appointment of David Beck as chief strategy and corporate development officer," DeBevoise says.
"David is an exceptional strategist and operator with deep industry experience and a proven track record of architecting innovative strategies and initiatives for world-class companies and brands.
"I'm excited to get to work with David and have him help us realise our vision and crystalise our continued growth strategy.
Beck brings two decades of experience in strategy, operations, and business development at elite digital brands, most recently having served as AMC head of content strategy and business operations executive vice president.
"Brightcove is an innovator and trailblazer in the video communications space, and I'm both energised and honoured to join the company at such an exciting time," Beck says.
"With a new CEO developing a focused vision, a fantastic team with building enthusiasm and ready to act, and a best in class technology platform to build on, I am incredibly excited to go after the opportunities ahead of us.

Cartelux
Stephen Burns has been appointed to run its financial department and advise the company in its upcoming funding rounds. Burns will be based at the Cartelux Headquarters on the Sunshine Coast.
Cartelux was founded in 2020 by lifelong entrepreneur Joshua Williams to simplify digital advertising.
Burns, a certified practicing accountant, spent a number of years in the Department of Defence as a civilian before starting his army career.
He served as Perth Special Air Service Regiment business manager, the HQ Special Operations Command Australia, and finally to the HQ 16th Brigade (Aviation).
After various deployments to Afghanistan and Iraq during his postings, Burns left the military to work for Airbus Asia Pacific in Brisbane.
"I am excited to be part of this team and the extraordinary global potential of the Cartelux technology," Burns says.
"Of all the businesses I have been involved with, this is definitely the frontrunner in global scalability. I am particularly proud to be part of the thriving tech industry on the sunshine coast," Burns adds.
"We have been global from day one, offering a globally scalable platform ready to be used all over the world was at the center of my idea," Cartelux founder and CEO Joshua Williams says.
"We are excited to have the Australian Government Trade and Investment commission's support for exporting our proprietary Australian technology.
"With this support, and Stephen's diverse background and vast expertise, I am thrilled to see accelerating growth that we are experiencing around the world, growing the Australian tech ecosystem and creating jobs in Queensland.

ConnectWise
Todd Hale has been appointed as ConnectWise Control chief information officer and Ciaran Chu as general manager to spearhead innovation and enhance partner experience.
Hale, an accomplished technology executive with extensive experience leading enterprise transformation initiatives and building high performing teams, will be responsible for data services, business applications and systems, IT enterprise architecture, business transformation and more.
Chu, a dynamic executive with a proven record in product leadership, digital transformation and step-change revenue growth, will be responsible for end-to-end lifecycle ownership of an Innovation Business Unit focusing on ConnectWise Control. Chu's appointment bridges the four new ConnectWise Innovation Business Units with engineering and product management teams.
"ConnectWise is focused on continuously improving our products and partner experience, and we need outstanding, proven leaders at the helm to do that successfully," ConnectWise CEO Jason Magee says.
"That's why we are thrilled to welcome both Todd and Ciaran to our executive team.
"We are excited to see the contributions they will make to ConnectWise and our valued community through their expertise and leadership.

Datto
The company has announced the appointment of Mark Clayton as Asia Pacific vice president, responsible for delivering security solutions to MSPs in the region.
Based out of Datto's Singapore office, Clayton will drive Go-To-Market efforts across Asia Pacific and expand its footprint in the region.
In addition, he will be responsible for driving business growth and capturing the region's enormous opportunity by leveraging MSPs and indirect channels to market.
With over three decades of experience in the enterprise technology industry, 10 of which were spent in Asia, Clayton has a successful track record of delivering complex IT solutions to global enterprises and service providers.
"Home to some of the world's largest digital economies, small and medium enterprises in Asia Pacific are in critical need of reliable security solutions," Datto chief revenue officer Sanjay Singh says.
"I am pleased to welcome Mark to the team to accelerate the market presence in this region.
"His deeply entrenched understanding of regional business requirements, combined with extensive strategic and sales experience, will be a key asset to delivering important security solutions to this market," Singh adds.
"SMEs are faced with similar cybersecurity challenges as large enterprises; however, their ability to confront these threats is impeded by limited IT resources," Clayton says.
"I am excited to work with MSP partners to accelerate efforts in securing their clients, building their cyber-resilience and future-readiness.
"I look forward to accelerating continued growth in one of the fastest digitalising regions today, empowering businesses with mission-critical IT capabilities to succeed.

Devoli
William Graham has joined the company as sales director.
Devoli began as Vibe more than 10 years ago and provides network automation tools and network services to Australasia with a focus on high-quality voice and data networking.
The company rebranded to Devoli in 2017, shifting its focus to delivering its network automation offerings, which are now used by a range of organisations to facilitate better use of employee time and resources, as well as greater efficiency.

Farmbot
Fabien Ruffin has been appointed as chief technology officer.
Ruffin will oversee the development of all facets of Farmbot technology, ensuring it continues to provide real-world solutions for farmers looking for data-driven insights to increase on-farm productivity.
"We are very excited about the appointment of Fabien as CTO at Farmbot," Farmbot managing director Andrew Coppin says.
"The introduction of this role signifies a huge leap for Farmbot as we continue to scale for the future.
"By having a clear technology development strategy, we can be sure that Farmbot continues to provide farmers with the tools they need to better manage their on-farm assets and run more sustainable and productive businesses.
"There is a world of opportunity for our already advanced monitoring solutions and MyFarmbot platform, and I know Fabien and our technology teams will only continue to improve and build upon its capabilities as our customer base continues to grow and expand," Coppin adds.
"My focus will be on all things tech, from improving the software our customers use and love, to continuing research and development efforts for our hardware," Ruffin says.
"Finding new and innovative ways to improve the already amazing technology will really push the boundaries of what our monitoring solutions can do for farmers.
"I believe the solution that Farmbot has created has enormous potential and will revolutionise the way farmers around the world think about their most important resources and operate their businesses.
"This is only the beginning and I am looking forward to seeing how we can take Farmbot to the next level.

Fortinet
Nicole Quinn has been appointed to the newly-created role of APAC head of government relations.
Quinn will be responsible for positioning Fortinet with key government stakeholders to contribute to the public policy debates critical to protecting the networks and data that are the foundation of our digital society.
She will engage on the cybersecurity requirements of organisations within the APAC region and will also work closely with the local public sector team to provide insights into government programs and requirements.
"Nicole has worked extensively in and around the national security community. Her knowledge of policy and process will help better position Fortinet as a trusted partner to governments across APAC," Fortinet head of government affairs Hugh Carroll says.
"With the significant uptick in cyberattacks and increased attention on cybersecurity laws and regulations, the time was ideal for Fortinet to make this important investment in the region. We look forward to Nicole being a key part of our growth story.
Fortinet ANZ regional director Jon McGettigan says Quinn will play "an integral role of elevating Fortinet's partnership with government to expand its contribution to the legislative and policy environment across APAC.
"Cybersecurity is at the forefront right now, touching everyone's lives from consumers, enterprises and right up to the highest level of government," Quinn says.
"It is critical to ensure that the technology being used and the related policy settings and legislation are keeping up with the evolving cybersecurity demands.
"Coming to Fortinet at a time of rapid growth affords me with a great opportunity to elevate Fortinet's position on the national security agenda.
"I look forward to sharing the insights and lessons that a company with global stature like Fortinet can offer the public sector.

GroupM New Zealand
Manjit Singh has been appointed as head of product and technology.
Singh's core focus is on accelerating GroupM's product, technology, and data - identity solutions, including addressable media and commerce.
He will work closely with GroupM agencies Mindshare, Wavemaker and newly formed EssenceMediacom, to combine local and global capabilities to solve clients' business challenges.
Singh has more than a decade of experience in digital roles at both holding groups and independent agencies with expertise spanning the media ecosystem, from media strategy, audience segmentation, ad operations, performance optimisation, analytics, data and automation, all with a focus on commercial outcomes and driving ROI for clients.
"As digital advertising evolves into precision marketing, fuelled by data, tech and analytics, it is vital that media agencies provide innovative solutions to our clients to boost their brand and offering in the digital space," Singh says.
"GroupM has an extraordinary foundation of media technology, products and identity solutions and a network of highly talented people who are transforming organisations with industry-leading products.
"I'm excited to join them and explore the ways we can utilise technology to add more value for our clients.
"Manjit is just exceptional talent. It's rare to meet someone with such a strong blend of skills covering comms, strategy, commercial and technology," GroupM New Zealand CEO Chris Riley says.
"He and Christophe are going to make a powerful team as we push forward with our transformational vision of defining the next era of media.
Singh joins from Foresight Digital, where he was head of Digital, and replaces Nick Henderson.
His appointment is immediate, and he will report to Christophe Spencer, who was recently appointed GroupM chief digital officer.

Kinly
Tom Martin has been appointed as its CEO to further develop the impressive growth of the business in recent years.
Martin takes the reins at Kinly following a highly successful spell as managing director for Northern Europe.
His experience with the company stretches back 15 years, beginning with Viju in the Nordics with roles in support, services and operations.
With a passion for audio, his achievements and successes have seen him climb through the ranks to technical operation vice president in Norway before managing director roles in Norway and, latterly, Northern Europe.
"This is an incredibly exciting time for Kinly and I am delighted to be announced as their new CEO," Martin says.
"The past couple of years have set up the business for growth across the worldwide market and, with Kinly, we have the scale, assets - highly experienced teams to fully support local - global customers.
Martin will continue to drive Kinly's expansion with the latest technology offerings combined with a focus on service and support.
"Coming from a services background, I am proud to say it's the dedicated Kinly service that sets us apart," Martin adds.
"Together with our valued technology partners, I'm looking forward to fantastic opportunities as hybrid work models continue to grow in popularity around the world.
"In Tom, we have a CEO who knows the business inside-out and has a proven track record both as an executive and a leader with a passion for commitment to excellent service that's infectious," Kinly board of directors chairman Jos Zandhuis says.
"Under his management, we have seen Kinly become the number one player across Europe, so have the fullest confidence in his ability to lead Kinly through its next phase of growth and development.

KnowBe4
Natalie Burrows has been hired as ANZ director of sales as part of the company's strategy to spread its reach throughout the APAC region.
"The ever-changing cyber threat landscape in the APAC region is driving new opportunities for all different types of organisations to make strategic decisions that will have a real impact on their security awareness, behaviour and culture," international and global channel sales executive vice president Tony Jennings says.
"Nat's immense knowledge and presence in the market, combined with her leadership skills will play a major role in growing our presence in Australia and New Zealand.
Burrows will be responsible for managing and leading the Direct and Channel Sales teams for ANZ as well as strategising to ensure key objectives, results and benchmark sales goals are met throughout the year.
She will help APAC organisations improve their overall security culture and help them tackle the largest cause of security breaches: social engineering.
"I joined KnowBe4 as it is unlike any company I have ever worked for," Burrows says.
"Stu Sjouwerman and the leadership team have done an amazing job in building a company culture where our motto of 'Do it right the first time, do it fast and have fun while doing it,' resonates throughout the company.
"KnowBe4 is the market leader in cybersecurity awareness training. It has been named one of the best places to work year after year and I get the privilege of leading a group of successful individuals while growing both the Australian and New Zealand markets. What more could I ask for.

Konica Minolta Australia
The company has appointed Ted Garner to the role of chief strategy officer.
Garner will be responsible for formulating, facilitating, and communicating the strategic initiatives for Konica Minolta Australia with organisations looking for complete business transformation across people, process, and technology.
He will also help drive that for customers from both a digital transformation (DX) and customer experience perspective.
"Konica Minolta Australia is firmly set on growing its IT and services capabilities," Yohei Konaka, managing director, Konica Minolta Australia, said,
"This is both in acknowledgement of the rapid DX acceleration brought on by the operating environment of the past two years and the recognition that this will be the growth area of the future.
"This means now is the time to appoint a chief strategy officer to lead this evolution of the business.
"Ted has a wealth of knowledge and capability in driving this type of change in Konica Minolta, and in IT services more broadly, making him an invaluable addition to the team," Konaka adds.
"From an early age, the customer-first approach was instilled in me and I have carried this throughout my career," Garner says.
"An important part of my role will be to help take Konica Minolta Australia into the future through the development of its business strategy that is also aligned with the company's vision and culture.
"This includes looking at partnerships with vendors from a local and global perspective as well as resellers, dealers, and potential distributors for alignment.
"I look forward to inspiring and motivating the team to advance from a sales organisation to a true technology service provider.
"I also look forward to cultivating an environment that continues to foster innovation, cybersafety, and of course growth.

KPMG Australia
Greg Miller has joined as a partner based in the KPMG Cyber team in the ACT.
His appointment follows the news that former Healthscope chief information security officer Mitra Minai will join the KPMG Cyber team in July.
The appointments follow the April 2022 announcement of Martijn Verbree as KPMG's national cyber lead and the addition of three new cyber partners to the firm: Stuart Mort, Natasha Passley and Gergana Winzer.
"Cyber security is becoming exponentially more complex, with changing threat landscapes driven by geopolitics, increasingly ruthless cybercrime organisations and a resurgence in hactivism," Verbree says.
"In addition, Australian organisations face new regulatory obligations such as critical infrastructure bills, data protection and corporate governance regimes.
"We are investing heavily to expand our expertise and to bring all cyber disciplines and adjacent services together to help clients get on the front foot with cyber.
"As part of this growth, we are delighted to be adding two of Australia's most accomplished cyber security leaders to our expanding team, which now numbers 16 partners.
"Greg's experience at the most senior levels of the national security community and Mitra's market-leading expertise in healthcare and financial services will help deepen the bench of experts that our clients can access when working with KPMG," Verbree adds.
"Government and business need to work together if we are to manage cyber risks, build resilience and be competitive globally," Miller says.
"KPMG is investing seriously in its cyber capability and I'm excited to be joining an exceptional team of Cyber leaders at KPMG.

PPDS
The company has appointed three highly experienced and successful AV professionals, Adam Coleman, Mitch Rosenberg and Jeff Handis.
In the newly created role, Rosenberg has been named PPDS' LED and LCD Videowalls director.
Reporting to PPDS professional displays commercial vice president Vince Schuster, Rosenberg will be responsible for driving awareness, and new business opportunities across PPDS' full range of Philips LED and LCD offerings in North America.
This includes strengthening and extending PPDS system integrators and channel partners, providing them with deeper insights into the unique benefits and opportunities of Philips professional displays when compared with competitors, a number of which both Rosenberg and Coleman have previously worked with.
Working alongside Rosenberg, Coleman becomes the company's new LED and LCD Videowalls solutions manager.
Coleman joins the team to build and grow support for the Philips X- and L-Lines, with a heavy focus on direct view.
He will oversee the development of strategic training and learning programs for all levels, including sales training, installation/service support, and integrator/end user training.
Handis has been named Distribution - DMR channel manager, overseeing growth at the key distribution and DMR partners and working with their teams to drive the business.
He has a wide-ranging background in the Pro AV and Consumer Electronics industries, working in multiple sales leadership roles.
"PPDS continues to make a positive impact in the market and is now in a position where the industry's leading talent is keen to join us on our journey," Schuster says.
"With Adam, Jeff, and Mitch, we have added some incredible, proven experience and I'm delighted to welcome them on board.

QBE Insurance Group
Christopher Bannocks has been appointed to the new position of group chief data officer (GCDO).
Bannocks is a highly experienced technology services and data professional with expertise in managing data, analytics, operations, technology, sales, marketing and strategy across globally diverse and matrixed organisations.
As GCDO, he will lead the enterprise data capabilities for QBE with responsibility for defining and implementing the company's data strategy and agenda.
Bannocks will work closely with central and regional data teams to support data architecture, data governance and analytics, build on foundational data management capabilities and drive innovation in data usage across the organisation to support QBE's enterprise goals.
Bannocks has 20 years' experience in data roles within the financial services sector, including with ING Bank, Barclays Bank and Nomura.
"Chris' significant experience working with companies to develop data strategies and improve data capabilities has given him a solid understanding of the importance of creating business-focused solutions that deliver value quickly whilst demonstrating direction towards a strategic end-state," Operations and technology group executive Matt Mansour says.
"This experience is critical to allow us to gain the most insight for our customers in managing their risks," Mansour adds.
"There has never been a more important time for organisations to have a robust approach to enabling the business with data capabilities and forming a strong and aligned data strategy," Bannocks says.
"I am looking forward to working with the teams to help QBE, a leading global insurer, build on its data capabilities and shape the approach to better support and service our customers, people, and shareholders.

SmartBear
The company has named Pedro Souza as customer care vice president, based in the company's Coconut Creek, Florida office.
Previously Paramount customer care senior director Souza led the company's customer support team for its main streaming services, including Paramount+, CBS Sports, and Pluto TV.
In his new role, he is leading the SmartBear customer care team worldwide.
"Our customers are under a lot of pressure to deliver great software every day," SmartBear chief product officer Dan Faulkner says.
"Providing responsive, comprehensive, and friendly assistance to developer teams worldwide is a top priority throughout SmartBear.
"We're thrilled to have brought in Pedro's fantastic leadership for this critical function.
Prior to serving Paramount, Souza managed Visa's Global Emergency Card Replacement service for six years. He performed several technology functions for Citibank for 28 years, serving in various roles, including technical support, software engineering, and program management.
"At SmartBear, I see a tremendous opportunity to lead a team that challenges the status quo and uncovers approaches that may be faster or more efficient for our customers and company," Souza says.
"I look forward to helping SmartBear, its employees, and its customers exceed expectations and demands, as we grow together.

Soda
Reggie Naik has been appointed as Soda Infrastructure group chief operating officer, which includes HyperOne and SUBCO.
Naik is an experienced telecommunications industry executive with decades of experience building and operating fibre networks.
"I am excited to welcome Reggie as a key member of our Soda Infrastructure leadership group as we gear up and take our digital infrastructure projects to the next level," Soda founder and CEO Bevan Slattery says.
"HyperOne has commenced construction as Australia's first hyperscale fibre network, and SUBCO's Oman Australia Cable will enter service in the coming months.
"As our teams scale up, Reggie's track record of leadership will help unlock their potential.
"Additionally, his deep telecommunications industry experience will help shape HyperOne and SUBCO's important digital assets, at a pivotal moment in their development.
Most recently, Naik worked as TPG Telecom fibre operations and access networks deployment executive general manager and previously worked with Slattery at PIPE Networks.
"I am thrilled to embark on this new journey with Soda, HyperOne and SUBCO and excited to work alongside such a dedicated, experienced and industry-leading team," Naik says.
"Soda is building transformational digital infrastructure that is central to securing Australia's digital infrastructure and telecommunications future.
"I am proud to work alongside Bevan and the Soda team to fulfil his vision.

Spark
Patric Balmer has been appointed as its new managed security service provider (MSSP) lead for its cyber defence business.
Most recently, Balmer was NTT New Zealand cybersecurity GTM general manager.
Over a career spanning 24 years, Balmer has extensive experience in designing innovative and effective security solutions to government and private sector entities in New Zealand, providing a broad perspective on today's security challenges and tomorrow's security threats.
"I'm incredibly proud to be part of Spark's Cyber Defense Team, the capability within the team is one of a kind here in New Zealand," Balmer says.
"The experienced team of specialised threat hunters combined with Sparks's unique threat intelligence platform provides the perfect ingredients for our new-to-market Managed Detection and Response services.
"Patric is dedicated to driving our managed security strategy to help our business customers implement strategies for their security operations to protect sensitive data, detect any imminent threats and respond accordingly," Spark chief information security officer Josh Bahlman says.
"Patric brings a wealth of experience and credentials to the role and will undoubtedly help strengthen Spark's go-to-market in providing modern and innovative security services to New Zealand organisations.

Teradata
Terry Smagh has been appointed as the new South Asia and Korea vice president.
Smagh brings with him over 20 years of experience in the cloud, data and software industry and will lead Teradata's offices across Southeast Asia, India, Pakistan, and Korea in accelerating the company's robust cloud-first offerings in the region.
He will also use his expertise in cloud computing, business alliances and development as well as channel management to lead Teradata's regional sales, channel, marketing, and operations.
"I am truly honoured to step into this role to support clients in placing data-driven insights at the core of their strategies to bring both innovation and sustainable growth," Smagh says.
"While the pandemic has dramatically accelerated businesses' digital transformation, we can expect to see even more exciting opportunities in 2022.
"We will take these efforts even further with data and cloud-based technologies, providing critical insights and industry roadmaps at an unparalleled level.
"The team's commitment and resolve to advancing its hybrid multi-cloud platform to provide differentiated value for its partners has been a constant.
"This will continue to remain our priority in 2022 and beyond, as we look to enhance our partner ecosystem and customer enablement, whilst modernising cloud migration and data analytics with greater speed and security," Smagh adds.
"We are thrilled to announce Terry's appointment as Vice President for South Asia and Korea, especially at a time where Teradata's cloud-first solutions has reached new heights in delivering compelling customer value," Teradata Asia Pacific and Japan executive vice president Keith Budge says.
"Terry's passion for driving customer-centric results, coupled with his expertise in the field will certainly present new opportunities for Teradata to further accelerate its cloud momentum across the region.

Twilio
Nicholas Kontopoulos has joined the company as Asia Pacific and Japan marketing vice president.
Based in Singapore, Kontopoulos will oversee the marketing strategy to support business growth in the Asia Pacific and Japan region and cement Twilio's position as a leader in cloud communications.
He will report to international marketing vice president Tricia Miller and work closely with Asia Pacific and Japan senior vice president and general manager Lee Hawksley to meet Twilio's pipeline generation and business revenue goals for the region.
"Nicholas is an exceptionally creative marketer with a proven track record.
"He brings with him not only valuable cross-industry knowledge, but an unmatched passion for customer experience," Asia Pacific and Japan senior vice president and general manager Lee Hawksley says.
"I am excited about what he brings to the table and know he will be an invaluable addition to our team in the region.
Kontopoulos was most recently at Adobe, where he led marketing go-to-customer efforts for the Asia Pacific region as Adobe DX regional head of growth marketing.
A veteran technology evangelist with decades of experience, Kontopoulos has also held senior roles at Magneto, SAP and Capita, overseeing various business functions across different markets.
"I am thrilled to join Twilio's high performing marketing team to drive the future of customer engagement together during this period of rapid growth," Kontopoulos says.
"I have always been a firm believer of customer experience as a core business ideology, and I look forward to empowering more businesses in the region with innovative ways to connect and interact with their customers.

VikingCloud
Tracey Luehring has been appointed as its new chief financial officer.
Luehring brings her considerable expertise in enterprise-wide financial and transformation management to drive VikingCloud's ambitious growth strategy.
Her impressive track record of achievements in driving business strategy, mergers and acquisitions, and financial planning and analysis was garnered through hugely successful stints at two Fortune 500 companies, where she oversaw double-digit rises in stock prices and consistently outperformed the Dow Jones Industrial and S-P 500 benchmarks under her tenures.
"We are thrilled to welcome Tracey to the VikingCloud executive team. Her dynamic and incisive leadership style is reflected in the strong financial results she's delivered, and I am delighted that she brings her extensive experience in business transformation to our growing company," VikingCloud CEO Robert McCullen.
"VikingCloud is at a pivotal moment in its growth journey, and we have ambitious plans for our future. With Tracey's strategic foresight, I am confident that we have the best team in place to accelerate VikingCloud's momentum as the go-to name for securing millions of businesses around the world.
Luehring joins VikingCloud from conglomerate Jones Lang Lasalle (JLL), where she served as Global CFO of its Work Dynamics unit.
At JLL, she successfully managed a global team of 1,600 colleagues and executed against organic and inorganic growth models that consistently delivered EBITDA growth of 20%+.
Luehring's appointment is the latest strategic senior hire for VikingCloud in recent weeks, following the additions of Gregory Leos as chief revenue officer and Paul Arceneaux as product management vice president in April this year.