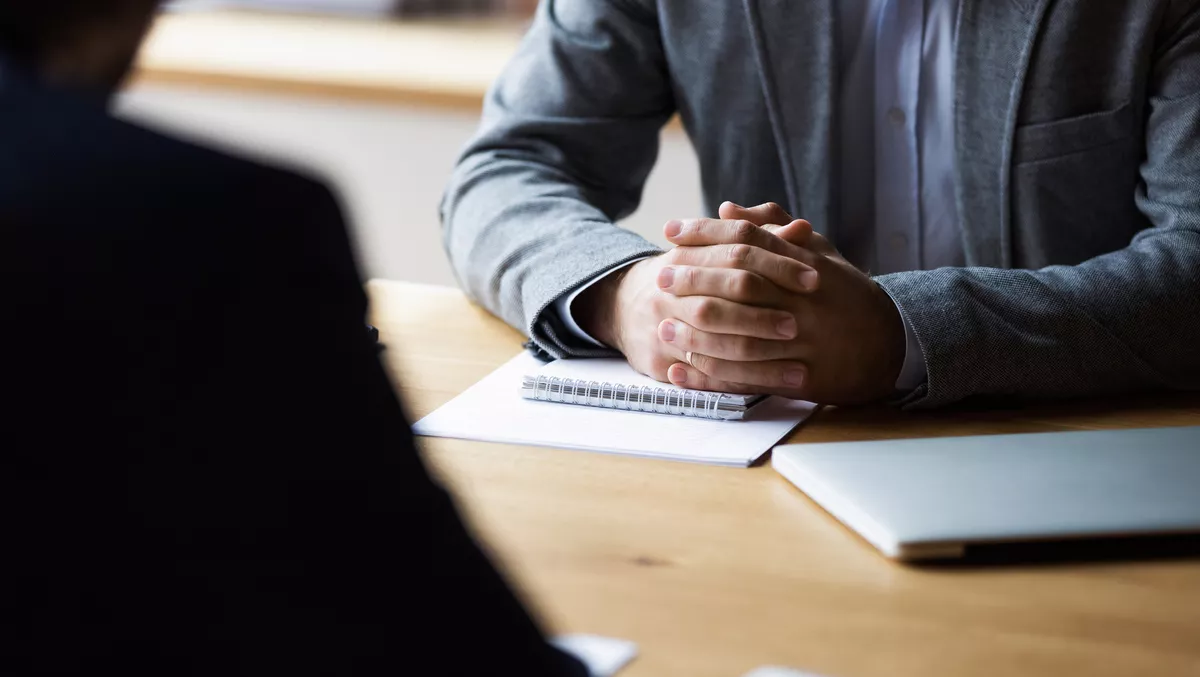 Tech job moves - Barracuda, Infragistics, Microsoft & Okta
We round up all job appointments from July 14-21, 2022, in one place to keep you updated with the latest from across the tech industries.

Animoca Brands
Several new personnel have been appointed to senior management positions, including Alan Lau as chief business officer and Minh Do as co-chief operating officer.
As chief business officer, Lau will oversee and provide support to Animoca Brands' more than 340 portfolio companies and lead M-A and business development.
"We are excited to have Alan join the Animoca Brands family at this pivotal moment of the company's development," Animoca Brands president Evan Auyang says.
In his new position as co-chief operating officer, Do is responsible for the major scaling initiatives that will enable Animoca Brands to continue to maintain its leadership position in the blockchain gaming industry.
"Minh initially joined us in the capacity of chief resource officer and quickly stepped into the role of co-chief operating officer," Auyang says.
"He possesses exceptionally sharp organisation development skills, business acumen, and operational know-how, as demonstrated by his impeccable track record of leadership and business impact."
Lau, Do, co-founder and executive chairman Yat Siu, group president Evan Auyang, North America CEO Robby Yung and chief operating officer Arnold Concepción comprise Animoca Brands' newly formed Executive Committee, which governs major strategic, organisational, and operational decisions of the company.
Animoca Brands' additional appointments include Joanne Chan as deputy chief financial officer, Benny Ho as business development head, Brian Chan as operations and projects vice president, and Kenneth Shek as project management director.
"With the leadership appointments of Joanne, Benny, Brian, and Kenneth spanning finance, business development, operations, and project management, we are significantly stepping up our organisation capabilities and know-how across several of our most important business areas," Auyang adds.
"We have made considerable progress in developing the business of Animoca Brands this year, including completing a number of important acquisitions, investing in over 50 promising companies, cementing prominent partnerships, and maintaining our powerful leadership position in Web3," Yat Siu says.
"I am, therefore, both very excited and honoured to welcome such world-class professionals as we continue our mission to grow the open metaverse.
"They are not only of extremely high calibre but are also deeply mission-aligned with our efforts at Animoca Brands."

Barracuda Networks
Philippe Cazaubon has been appointed as Southeast Asia and Korea regional director.
In this role, Cazaubon is responsible for accelerating the company's business expansion and sales momentum in Southeast Asia and Korea.
He is based in Singapore, reporting to Asia Pacific vice president James Forbes-May.
A natural leader with vast experience in B2B technology, Cazaubon has over 20 years of experience in the IT industry, previously holding leadership positions at StorCentric, RateIntegration and Overland Storage.
With expertise spanning Cybersecurity, SaaS, Data Protection, Data Management - Storage, and Backup, he has extensive business development and channel experience in APAC, EMEA, and the US.
"I'm excited to join Barracuda and empower our customers in Southeast Asia and Korea to take advantage of the cloud with advanced protection," Cazaubon says.
"Barracuda is a well-established company with a great reputation and a broad portfolio of cloud-first security solutions that are easy to buy, deploy, and use.
"As we emerge from the growing security challenges amid the pandemic, we're committed to protecting our customers' business journey and ramping up our operations across the region," he adds.
"Philippe is a huge asset to our team in the region," Forbes-May says.
"Having been based in Asia since 1999, he has a deep understanding of the region and its business values coupled with a strong spectrum of expertise.
"While Asia-Pacific's IT landscape is still different to other regions, security challenges are still very much the same with possibly the worst yet to come, so we remain committed to working with our partners and customers in Singapore and across the region to ensure that we work together to continue to pre-empt, prepare and protect against ever-evolving cybersecurity threats."

Brightcove
Dan Freund will join the company as chief revenue officer on August 1, 2022.
In this role, Freund will be responsible for all aspects of Brightcove's revenue performance, including managing its global sales and customer success organisations and executing its go-to-market strategy.
Freund will report directly to Brightcove CEO Marc DeBevoise, and will focus on growing Brightcove's global footprint by bringing the benefits of its leading streaming technology solutions to any company, brand, or creator looking to own their digital future.
"Dan is known for propelling high levels of growth, performance, and customer success for some of the world's biggest technology companies.
"He brings a passion for building collaborative, winning teams that deliver value to customers while driving results," DeBevoise says.
"I'm looking forward to working with Dan as we grow our customer base and expand our opportunities."
Freund brings more than 25 years of global leadership experience in leading commercial sales and fueling revenue growth for enterprise software companies.
Most recently, he served as Brandwatch chief revenue officer and, prior to that, served as Quickbase chief sales officer.
Earlier in his career, he spent 17 years at Oracle, where he held several sales leadership positions.
"Being able to create a cohesive, global roadmap to help forward-looking companies reach new audiences, build brand loyalty and drive sales is a phenomenal opportunity and one I am eager to take on," Freund says.
"A seismic shift has occurred in how we all consume content and information, and Brightcove is at the forefront of this movement. I look forward to working closely with Marc, the senior leadership team, and all of our Brightcove team members worldwide to write the next chapter."

Cerby
Kurt Greening has joined the company as sales head.
He brings over 20 years' experience leading sales teams, line of business operations, and digital transformation initiatives at companies such as Palo Alto Networks, NetApp and Xgility.
In his new role, he will build on Cerby's momentum as it comes out of stealth mode with a range of blue-chip customers and expand its footprint in target markets.
In addition to providing consulting services to early-stage companies, Greening was most recently Public Sector Cloud Security Leader at Palo Alto Networks, where he led the teams to triple revenue growth, aligned the operation around the product roadmap, and was recognised as a Top 20 Cloud Executive by Washington Executive.
At NetApp, the company grew from $800 million to over $6 billion during his tenure, becoming one of the five fastest-growing companies in its space; at Xgility, his team grew revenues five times over, and the company was listed on the Inc. 5,000 three times.
His teams have designed, planned, and executed over 100 cloud migration projects.
"We're delighted to have someone of Kurt's caliber join our growing team at Cerby," Cerby CEO and co-founder Belsasar Lepe says.
"He's built a stellar track record in growing the customer base and multiplying revenue, and long led the way in digital transformation projects.
"These skills are perfectly aligned with our own operation and our market's needs, and we're excited to see him lead our expansion into new companies and new markets."
Besides his work, Greening is increasingly recognised for his advocacy of key issues affecting the industry. He regularly writes and speaks on topics such as cloud security, revenue acceleration, and building a great corporate culture.

Code Climate
Kathleen Rohrecker has been appointed as marketing senior vice president.
Rohrecker is a marketing executive with a strong track record of increasing the value of growth-stage technology companies.
Prior to joining Code Climate, Rohrecker was marketing senior vice president at application intelligence and automation provider NS1.
Before her tenure at NS1, Rohrecker served as CMO for Maxymizer and Revolution Analytics, positioning those companies for acquisition by Oracle and Microsoft, respectively.
"Kathleen has a history of scaling the value, audience, and customer base of every company she works for," Code Climate founder and CEO Bryan Helmkamp says.
"Our engineering management platform has the power to transform the daily lives of software engineering leaders.
"We're fortunate to have a communications leader with Kathleen's talent and vision to help us tell that story."
Rohrecker's data-driven approach to marketing strategy is a natural fit for the data insights startup.
As Oracle North American senior marketing director, Rohrecker developed a financial model to measure the relative contribution and conversion metrics for all inbound, outbound, and pipeline acceleration marketing programs, supporting nearly 300 sellers.
At Revolution Analytics, her go-to-market strategy for big data analytics solutions led to a 500% increase in average contract values in 18 months.
"Throughout my career, I've been privileged to help technology companies reach their full market potential, and I'm keenly aware of the power of data-driven insights to accelerate business outcomes," Rohrecker says.
"I look forward to elevating Code Climate among the engineering and business leaders who need it most."
Rohrecker resides in the greater New York City Area. She holds an MBA from Hofstra University and a Bachelor's degree in Economics from William - Mary.

Elenium
Michelle Wright has been appointed as chief financial officer.
Wright, a senior finance executive with over 20 years' experience gained both domestically and internationally, joins Elenium's Melbourne-based leadership team.
Wright was Dulux group financial controller at the Dulux Group and Wesfarmers Coles chief accountant.
She joins Elenium from Caulfield Grammar, where she was chief financial officer and replaces David Mallinson.
Wright's experience spans the retail, consumer, manufacturing, education and professional service sectors and includes a demonstrated history of ASX reporting, mergers and acquisition activity, and extensive board presentation and reporting experience.
Wright will oversee the financial management of the company, which employs more than 85 staff, and designs, develops and manufactures in Australia.
It has installations across Asia Pacific, Southeast Asia, Hong Kong, India, Middle East, Africa, Europe and the USA.
"We are thrilled to have Michelle join our team," Elenium CEO and co-founder Aaron Hornlimann says.
"Her experience guiding major organisations will be invaluable as we prepare Elenium for its next stage of growth," he adds.
"Elenium has established an enviable reputation for innovation in multiple markets," Wright says.
"I look forward to helping them pave the way for future growth domestically and internationally."

Genesis
Peter Benson has been appointed as group security head and temporarily seconded in the role of Genesis enterprise technology acting digital employee experience platform owner effective immediately.
In a LinkedIn post, Benson says he is happy to be starting in the new positions.

GLP
Jennifer Weitzel has been appointed as global data center business president.
In her role, Weitzel will directly lead strategy, growth and operations of GLP's data center business commencing across Japan, Europe and the Americas and partner with GLP's IDC team in China to establish a leading global business within the data centre space.
She will also be assisted by experienced leaders skilled in the entire data centre lifecycle from acquisition, development, business development and investment, and well-supported by dedicated investment and fund management teams to drive performance and value for both customers and investors.
Weitzel brings over two decades of experience leading world-class infrastructure teams supporting growth at Microsoft, Digital Realty, Tesco plc., British Airport Authority, and Walmart across North America, Europe, Asia Pacific, the Middle East and Africa.
"Data creation and demand for cloud services are rapidly expanding to support the acceleration of digital transformation across many sectors of the economy," GLP co-founder and CEO Ming Mei says.
"Jennifer's appointment is an important one as GLP seeks to grow and enhance our international data center footprint, building on our successful platform in China where we have over 20 active IDC projects in operation and development."
"GLP is one of the most established logistics real estate brands in the market," Weitzel says.
"With the benefits of its scale, customer relationships, renewables offerings and a full suite of development and investment capabilities, I believe that we have much to offer and I look forward to working with both customers and colleagues to continue to build up GLP's Data Center business in the months and years ahead."

HB11 Energy
Australia's first laser fusion energy company HB11 Energy has appointed the former CEO of Australian Nuclear Science - Technology Organisation (ANSTO), Dr Adi Paterson, as a Non-Executive Director (NED).
Dr Paterson is widely regarded as one of Australia's leading figures in nuclear science and technology and joins as NED following several months already spent alongside the world's luminary laser and fusion energy experts on HB11 Energy's scientific advisory board.
His appointment will include championing the important findings of HB11 collaborators in a key new scientific paper.
This work emphasises the importance of building petawatt laser research infrastructure in Australia to achieve sovereign capabilities in inertial nuclear fusion and leverage science and innovation in many established and emerging fields of technology.
"There are currently no petawatt laser facilities in the southern hemisphere," HB11 founder - MD Dr Warren McKenzie says.
"This leaves us reliant on international collaborations and overseas laser centres to progress our work generating clean, safe, and reliable energy that does not generate radioactive waste, at better prices and in greater abundance than all existing renewable energy sources combined," Dr McKenzie adds.
"I believe that building an internationally significant multi-user petawatt class laser facility is crucial to Australia's goal of securing a carbon-neutral future," HB11 scientific board member and NED Dr Adi Paterson says.
"Our colleagues on the HB11 white paper highlight a whole range of near-term groundbreaking applications for high-power lasers on top of this, including in the fields of biomedical engineering, quantum computing, and proton and related medical therapies.
"We have the resources, the brains, and the capacity to lead the world in developing truly clean, safe, and reliable clean energy and amplify technology development and science across Australia."

Heritage Bank
The bank has strengthened its IT defences with the appointment of Mikhail Lopushanski as chief information security officer.
Lopushanski has more than 30 years' experience in strategic planning, governance, audit, risk, and information security, including the past 10 years as Australian Prudential Regulation Authority chief security officer.
Originally from Canada, he has worked in his home country, the United Kingdom and Australia.
Heritage CEO Peter Lock welcomes Lopushanski's appointment and is excited by the impact he will have on boosting Heritage's data security and digital defences.
"I'm pleased Mikhail has joined the Heritage team as his knowledge of information security in the banking industry is impressive following his 10-year tenure at APRA," Lock says.
"His experience and insight will be invaluable as we work to grow our information security capabilities in what is an ever-changing field."
Lopushanski is thrilled to join Heritage, given its passion for mutuality and supporting the communities in which it operates, and at such an exciting time, given the potential merger between Heritage and People's Choice Credit Union.
"I was looking for the next challenge and I have been selective about where I wanted to work," Lopushanski says.
"I wanted a dynamic Australian organisation with close ties to the community and a financial institution.
"With the potential merger, Heritage is a dynamic organisation. It's certainly what I was looking for.
"Heritage has done a lot in regards to security but it is an ongoing journey. We always need to be proactive in this space to protect our members."
Mr Lopushanski holds a Bachelor's degree in Mathematics with specialisation in information systems and accounting, is a Fellow of the Governance Institute of Australia, a Graduate Member of the Australian Institute of Company Directors, and holds a number of industry certifications, including Certified Information Systems Auditor and Manager.
He has started in his role with Heritage and will be based in Brisbane.

Impressive Digital
Ronny Raichura has been appointed as general manager.
On the appointment of the newly formed role, Raichura will work closely with the company's CEO Robert Tadros, focusing his efforts on delivering a clear strategy and vision for the future of Impressive Digital across all aspects of its business: strategy, product and operations.
The role will report directly to Tadros, and he will be based at its Melbourne office. Raichura is responsible for developing strategy and running day-to-day operations for the Melbourne office. He will also refine, strengthen and introduce new innovation to the company's products and services.
In addition, he is tasked with expanding the training and development hours per employee at the Impressive Academy.
Raichura will also work closely with the Human Resources team to redefine Impressive Digital's culture and what that means going into 2023. This will include understanding what employees want, understanding what's expected of the agency, and then realigning in order to create an even more 'impressive' culture.
"Ronny brings his business acumen and performance marketing experience and knowledge to the table," Impressive Digital founder and CEO Robert Tadros says.
He's also creative and analytical, making him perfect for this new role.
"Ronny is very confident in the vision of Impressive Digital and believes he can contribute greatly to the journey ahead.
"He's just a good guy, which makes him a perfect right hand man and fit for our leadership team."
"Impressive Digital is a cutting-edge performance marketing agency that is perfectly positioned to take advantage of this agile way of working," Raichura says.
"For me, it was an easy decision to take on the position. The company is experiencing tremendous growth and I'm excited to help influence the strategy as it continues to move forward."

Infragistics
Luke Hijikata has been hired as Australasia regional manager, re-establishing the company's presence in the region.
Hijikata will help Infragistics better serve its existing customer base and facilitate the company's expansion throughout the region.
He brings two decades of IT industry experience in New Zealand to the organisation.
Infragistics also named Aquion as its newest distributor for Australia and New Zealand to deliver business-critical software solutions within the region.
Aquion provides the link between Infragistics' enterprise software and thousands of resellers in the APAC region.
It represents products that are used by some 16 million developers, testers and operations engineers at some 32,000 organisations.
"Luke brings extensive experience to our team as a manager and technical lead at one of the largest ICT providers in the region," Infragistics founder and CEO Dean Guida says.
"We are pleased to welcome him as a senior leader focused on delivering value to our customers and we are delighted to have him spearhead our Australasia office," he adds.
"We have relied on Infragistics WinForms components to provide unique capabilities for our desktop software for over 10 years," Rider Levett Bucknall IT group manager Derek Campbell says.
"As we migrate our code base to new UI technologies, we look forward to continuing our partnership with Luke and Infragistics."

Kinly
The company has appointed Mark Kempson to the newly-created position of consultancy and design head.
The role will see Kempson bring new levels of leadership and support for all national and international projects, as the company looks to seize new opportunities in the $127 billion AV, UCC and Collaboration market.
Part of Kinly's ongoing commitment to supporting long-term career progression and opportunities, Kempson, who has more than a decade of AV specialist experience, has enjoyed successive promotions with Kinly since joining in 2018, including spells as sales engineer, AV pre sales manager, and AV design team manager.
Reporting to new UK and Ireland operations director Stuart Davidson, Kempson's new role extends his previous responsibilities to support all national and some international AV, UCC and Collaboration business leads, generated by the UK business.
He will work closely with Kinly's project management team and directly with clients (including those in corporate, education, government and judicial) to manage, research, design and deliver fully tailored future-proof solutions, all with an entirely technology agnostic approach.
"I'm delighted to have been entrusted with this new role as head of consultancy and design, and for the opportunity to further develop my career with Kinly," Kempson says.
"I'm lucky enough to be surrounded by a fantastic and enviable team of experienced individuals, and together, I have every confidence we can go on to achieve even greater things for this forward-thinking, highly ambitions company, delivering even greater levels of quality, service and experiences to our clients," he adds.
"Whether at the beginning of a journey or now looking to take things to the next level, with Mark and our ever-strengthening specialist teams, backed by strategic partnerships with many of the leading AV and UCC providers, Kinly is perfectly positioned to support our clients' needs for today and into the future," Davidson says.

Komo
The company has seen several new business wins, made four new hires and created new positioning, 'Own the Moment'.
To support its rapidly expanding business, Komo has added four new hires across sales, account and content creation roles and isn't planning on slowing down, with another three hires set to join soon.
Joining the platform are sales manager Robbie Bridge, account executive Tom Morrison, and social media content creators Mahlee Kafoa and Komal Fatima.
Bridge was previously corporate account executive at cloud-based recruitment platform JobAdder and a Growth Specialist at HubSpot.
Morrison joins from Salesforce and was previously London-based national account manager for jobs site Indeed.com.
Kafoa has worked as social and web manager for an interiors company and as social media coordinator at Studio Culture in Brisbane.
Fatima joins from her role as marketing coordinator at online hospitality training provider Typsy and has also worked as promotional media manager at Loicase in Pakistan.
"We're excited to welcome new members to the team as we continue to grow our platform to deliver subscribers more ways to 'Own the Moment,'" CEO and co-founder Joel Steel says.
Additionally, the company has new clients, including food company Goodman Fielder and health and wellness supplement solutions manufacturer Body Science, as we as several other successful shopping centre groups who have subscribed to the Komo platform over the last month.
"We are excited about the new Komo subscription as it allows our team and agency partners to create interactive, gamified content and competitions with speed and agility, without compromising on consumer experience," Goodman Fielder digital marketing head Leah Jackson says.
Steel says Komo's business growth and new positioning reflected a shift in marketing measurement where attention now trumps views and impressions.
"The marketing world is an always on, chaotic blizzard of distraction and noise, and attention has become its most valuable currency," Steel adds.
"Connecting with consumers is no longer simple and gathering zero- and first-party data is getting harder and harder, though, with the death of the cookie, it's more important than ever.
"We are in the middle of the resulting change in marketing where brands must know their consumers and be able to communicate with them on a one-to-one level, while also delivering a personalised and meaningful experience to stand out from the crowd."

Microsoft
Nicole Dezen has been appointed as chief partner officer and global partner solutions corporate vice president.
Dezen will report to Nick Parker, who previously held the title, and has been promoted to industry and partner sales president.
"As a long-time Microsoft employee and someone who has deep ties in our sales and partner organisations, I have always been motivated by the opportunities for growth and innovation that our partner ecosystem presents," Dezen writes in a LinkedIn post.
"I am both humbled and thrilled to take on the new designation of [chief partner officer] for Microsoft. This is a new title and one that speaks to the enormous opportunity we believe we can unlock in concert with partners around the world.
"The best way for me to describe my commitment is to say that I will be dedicated to doing everything possible to help partners build successful businesses with Microsoft.
"Working with them to create differentiated solutions; making it easier, more seamless and more profitable to do business on Microsoft Cloud; unlocking hidden potential through co-selling and strategic partnerships; and evolving how we engage with partners, so they can spend more energy with customers."

Modern Campus
Sharon Schwarzmiller has been appointed as marketing senior vice president.
In this role, Schwarzmiller will accelerate the growth of one of education technology's fastest-growing companies while maintaining its tradition of excellence in thought leadership and transformational research.
Schwarzmiller joined Modern Campus in January as vice president for solutions marketing after seven years in executive marketing roles at Cengage.
She has significant experience leading robust and innovative marketing organisations in the EdTech arena, having also led teams at Pearson North America and Flat World Knowledge, among others.
"Accelerating our rapid growth requires innovation, creativity, passion, and customer obsession at every level of the organisation," Modern Campus CEO Brian Kibby says.
"Sharon is an expert in integrated marketing, with a long-standing record of excellence.
"With Sharon, anything is possible. We are excited to have her join the senior executive team at Modern Campus."
Modern Campus has experienced tremendous growth since its launch in February 2021.
The company acquired interactive campus map and virtual tour provider nuCloud in early 2021, followed by academic catalog and curriculum management provider DIGARC and student engagement and development leader Presence.
In January of this year, Modern Campus announced its acquisitions of leading higher education text-messaging provider Signal Vine and Augusoft, a leader in enrollment management for continuing education and corporate education programs.
"When you see the kind of growth Modern Campus has experienced in one year, it's impossible not to be excited," Schwarzmiller says.
"Being able to lead this group of creative and talented marketers and to help accelerate the organisation's growth trajectory at the same time is the opportunity of a lifetime.
"Anyone would be fortunate to be a part of this team, and I'm excited to build on its already exceptional reputation."

Okta
IT industry veteran and senior business executive Ben Goodman has been appointed as Asia Pacific general manager and senior vice president.
Goodman will preside over Okta's entire business operations and spearhead the company's growth plans in the region.
He has over 20 years of experience in the technology industry, leading hyper-growth businesses across the region, executing sales strategy and establishing strategic relationships with the APAC partner community.
Goodman was most recently senior vice president and general manager for New Relic Asia Pacific and Japan.
Goodman has previously held senior sales and channel leadership positions at Adobe, Dell, EMC, and Pure Storage.
"Ben is a proven leader in the technology innovation and digital transformation business," Okta chief revenue officer Steve Rowland says.
"Having spent nearly a decade in Singapore overseeing key growth markets in the region, he complements his business acumen and tech know-how with an incisive understanding of APAC customers' needs. Okta's prospects are bright with him on board."
Goodman, on the other hand, has a long-time positive association with the Okta brand.
"Having been a customer of Okta for over eight years, the value of a strong identity and access platform has always been evident, both from a security and productivity perspective," Goodman says.
"As organisations in APAC intensify their mobile and digital strategy, this value will increase many-fold in the years ahead. I am thrilled to be able to join a company I have so much personal belief in, and to lead its growth in one of the world's most dynamic regions."

Orion Health
Brad Porter will take over the CEO role from Ian McCrae in late August.
McCrae will continue to play a key part in the company as an executive director with a particular focus on products.
He has decided the time is right to step back to focus on his health and set in motion this next phase of the business after 30 years as CEO.
Brad Porter is currently Fisher - Paykel Healthcare international sales commercial general manager, where he helped to lead the 1,300-person global sales team across 53 countries.
McCrae says Orion Health has found a leader with the vitality, passion and experience needed to achieve the company's significant global growth goals.
"Orion Health isn't a typical global healthcare company. We're better described as a pack of startups, doing everything we can to solve the most pressing problems in healthcare with groundbreaking new technology," McCrae says.
"Orion Health has always been a proud family business, a sense of whānau is at the heart of our company values.
"As my son-in-law, we have grown to understand each other, and Brad knows what makes Orion Health tick, and he has helped me to develop our strategy for the future.
"Brad is an inspiring leader. He brings a wealth of experience in global sales while closely aligning top local research and development. A perfect match for what we do at Orion Health."
Porter says the first jobs on his list will be visiting Orion Health's global network of offices and getting a clear understanding of the intricacies of the business.
"No one understands the specialised needs of digital health like Orion Health, it's the global leader in population health technology and health data science," Porter says.
"Orion Health has the world's number one digital health platform and is innovating game-changing new technology like the Digital Front Door, which puts people at the heart of healthcare.
"I can't wait to join the immensely talented team and lead the next revolution of healthcare."

Rev-Trac
Revelation Software Concepts (RSC), creators of automated SAP change management and intelligence solutions, today named Chris Drake chief technology officer of flagship brand Rev-Trac.
After almost 15 years at Rev-Trac working in various roles, Drake takes on the newly created position starting on July 25 to lead the next stage of growth of existing technologies and determine product direction and priorities.
RSC managing director Dave Owen says Drake is an industry expert with a track record of strategic leadership and execution.
"His skill set, industry knowledge and broad experience will help propel Rev-Trac's growth and allow us to serve the market better," Owen says.
"With a deep expertise in customer experience and technical know-how to call on, Drake can help us understand where our products are going and what the market needs as it expands into the digital age."
As CTO, Drake will identify strategies, initiatives and deliverables to increase market share and accelerate innovation to address emerging trends and technologies helpful for your business.
He will engage with functional heads and across teams to develop technology strategies and priorities that drive growth while focusing on the customer.
"I am excited about the immense potential for growth and innovation for Rev-Trac and taking our product set to the next level to enable us to help organisations maximise their SAP investment," Drake says.
In line with Rev-Trac's growth plans, Drake will be instrumental in creating 'strike forces' to collaborate on evolving Rev-Trac's products to respond to market changes, new technologies, and methodologies.
"I look forward to working with the great people we have in the company on initiatives and opportunities that solidify our commitment to creating technology that simplifies and accelerates the delivery of SAP applications and enhancements," Drake adds.

RUSH
The company has appointed its first Wellington-based team member, Tim Packer, who will be joining as Wellington general manager.
Packer will join the award-winning business to lead on a new phase of growth and collaboration within the Wellington region, focused on strengthening existing partnerships by working with customer partners and addressing opportunities within the public sector and enterprise by building new relationships with potential clients and stakeholders.
"I've always had a passion for solving complex problems with empowered teams, whether that be tackling business challenges with innovative approaches and technology solutions, or driving environmental and community sustainability initiatives in permaculture, orchard development and community gardens," Packer says.
"Given RUSH's depth of expertise with pandemic tech and computer vision, and the core principles of solving human problems by harnessing the power of technology, it felt like a natural fit that aligns incredibly well with my company values and purpose.
"I'm excited to help lead this already established business into their next phase of growth as we look at servicing the ecosystem that supports Government in the Wellington region and getting RUSH in front of the right people."
RUSH chief executive Brady Cox is looking forward to engaging Packer's connections and reinforcing RUSH's presence in the Wellington region as they scale their impact in the tech sector to enable the leading technology and design studio to service more companies and industries across New Zealand.
"Tim brings a plethora of experience servicing Government, wellbeing initiatives and other community welfare projects in the area which helps to galvanise RUSH's core competencies," Cox says.
"He is going to be an invaluable member of the team as we continue on this trajectory of growth which includes supporting the Wellington ecosystem."

Spire Global
The company has appointed Elizabeth Wylie, PhD, as ANZ business development head. Based in Canberra, Australia, Wylie reports to global sales senior vice president Kamal Arafeh.
In this role, Wylie will be responsible for growing the Company's sales operations and footprint in Australia and New Zealand.
She will identify and develop new business opportunities, expand Spire's presence in the region, lead sales and client-relationship management, and develop a network of partnerships across the private and public sectors.
Previously, Wylie worked for the Australian Government in numerous Data Science and Innovation leadership roles for over six years.
Before working with the Australian Government, she was a Research Fellow at the Australian National University, where they led a research group that analysed data for a ​​world-first large-scale stellar survey of the Milky Way.
Wylie received a BS in physics and astronomy and a PhD in astronomy from the University of Canterbury, New Zealand.
"Australia and New Zealand are forward-looking countries that are investing heavily in the space industry from both a government and commercial perspective," Arafeh says.
"As we work to expand our footprint in this key region, Elizabeth will play a vital role with expertise and experience stemming from her more than 15 years of working for the Australian government and research institutions," Arafeh adds.
"I'm thrilled to be joining Spire to build on the successful collaborations they already have underway with industry, academia and government here in Australia," Wylie says.
"Spire is a world leader in developing space-based applications and services that have a real impact on society. I look forward to working with such inspiring leaders in the global space industry and continuing to build that passion for partnerships here in Australasia."

Stanchion
Sandy Baker has been appointed as an independent non-executive director of the company.
Baker brings significant gravitas to the board of Stanchion, thanks to her more than 30 years experience in finance, corporate finance and governance in the fintech, biotech and impact investing sectors.
She also has more than a decade of experience as an executive and non-executive director, sitting on numerous boards.
"Sandy's skillset and expertise will add significant value and diversity to our board, and we are delighted to welcome her," Stanchion CEO Steve Kirrage says.
"Sandy's insights from her impressive executive career, together with her significant experience gained on the board of numerous companies, will help Stanchion continue with its proven strategy for growth.
"We look forward to drawing on Sandy's extensive corporate governance knowledge and experience and are confident she will add balance to the board."

Swoop
The company has appointed three key senior roles across the business, as well as an internal promotion.
The appointments include Samantha Seci as marketing general manager, David Michaels as business and consumer sales and marketing head, Sherene Shridhar as chief people officer and the internal promotion of Sean Clarke, formerly NodeOne, to chief revenue officer.
Seci joins the Swoop team with over 25 years of experience in the marketing industry, including over 18 years with Telstra. Most recently, she was with Vocus Group and the head of marketing at Appscore.
"I am thrilled to be joining Swoop at such an exciting time for the business," Seci says.
Michaels comes with over 15 years' experience in the telco sales and marketing space, previously holding the position as general manager of sales at Vocus Group.
"Joining the team at Swoop during this time is so exciting and I look forward to the progress we can make as a team," he says.
Shridhar, a highly experienced HR and people expert, previously held head of people and culture roles in finance and technology industries in ASX companies.
"It is an exciting time to come on as Chief People Officer at Swoop as the business shifts its focus inwards to build strong foundations for the future following multiple acquisitions," Sharene says.
Clarke joined NodeOne in March 2020, which became a part of the ASX listed Swoop in May 2021.
He is an accomplished sales leader with over 25 years' experience across multiple countries and industries, having worked in B2B and B2C sales environments across both small startups in Europe through to tier 1 telcos in Australia.
"Through the past year I have been a part of the major growth at Swoop, and I am excited for this next chapter," he says.

Valocity Australia
The company has appointed two key executives, with Will Ryan as the new CEO alongside Maya Dekanovic as customer success director.
The dynamic duo, who have worked together for over a decade, bring significant experience in providing technology and data solutions to Australia's top lenders.
"We're delighted to have someone of Will's calibre and experience lead Valocity Australia," Founder and global CEO Carmen Vicelich says.
"With his leadership and track record, we're excited to have Will onboard to further accelerate this incremental growth phase as we take advantage of our expanding market opportunities," she adds.
"Both Maya and I see the success of our customers as central to everything we do," Ryan says.
"We thrive on collaborating to provide innovative solutions to market challenges and delivering significant value through trusted partnerships.
"We have been privileged to work with fantastic team members, partners and incredible customers and now look forward to joining the innovative team at Valocity to continue the drive to digitise processes across the property ecosystem," Ryan adds.
"Maya is an extremely customer focused and well networked business professional with an outstanding record of building long term client relationships," Vicelich adds.
"Both exhibit the customer obsessed values we embrace at Valocity."
The power duo joins as country manager Mark Nassif steps aside after three years into a Project Advisory role in order to spend more time with his family.