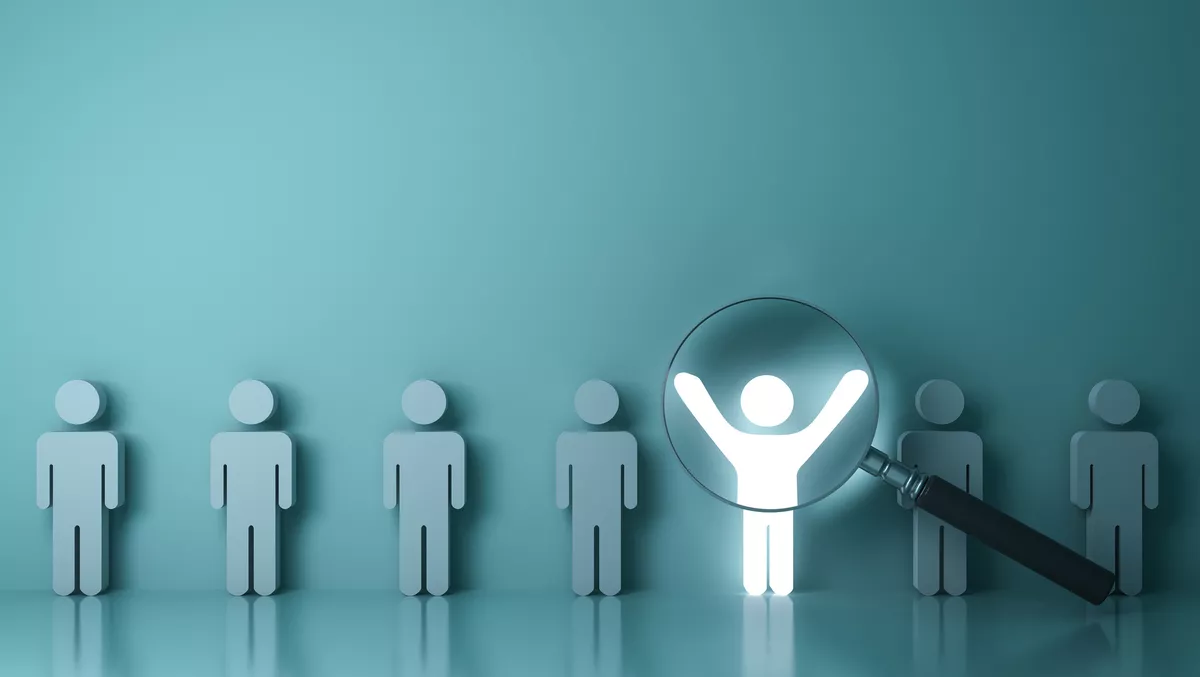 Tech job moves - ActiveCampaign, Arcserve, LogRhythm & Qlik
We round up all job appointments from June 17-22, 2022, in one place to keep you updated with the latest from across the tech industries.

ActiveCampaign
Tech veteran Sameer Kazi has joined ActiveCampaign as the company's new president.
Previously, he was CEO of customer engagement platform Cheetah Digital. During that time, Cheetah Digital grew into one of the world's largest independent enterprise martech companies, with offices in 18 countries.
Previously, he served in senior leadership roles at Simply Measured and ExactTarget, where he led both companies through transformative growth.
As president, Kazi will build upon the core operations of what has made ActiveCampaign so successful and help prepare it for its next growth phase. Sameer will report directly to founder and CEO Jason VandeBoom.
"I'm grateful and excited to have an opportunity to join Jason and the entire ActiveCampaign team on this journey," Kazi says.
"ActiveCampaign supercharges growth in every business with an easy-to-use and powerful sales and marketing automation solution.
"I look forward to working with our teams and customers to accelerate our mutual success."
In addition, Kelly O'Connell has been elevated to the executive leadership team as product strategy senior vice president.
In her role, she shapes the product and pricing strategy and leads the product and design teams.
O'Connell has been with ActiveCampaign since 2015 and has held key leadership roles across the organisation's product, sales and customer success functions.
"It's been an incredible experience supporting ActiveCampaign through its growth across multiple functions since I joined the company seven years ago," O'Connell says.
"Our team is full of kind, hardworking, talented people, and the platform is truly unique and constantly iterating to help our customers grow.
"I am thrilled to join the leadership team and continue to guide the evolution of our platform."

Arcserve
Karl Thomson has been promoted to Asia Pacific pre-sales director.
Having been part of the Arcserve team since 2013, Thomson brings extensive knowledge of the product and solution portfolio as well as experience in the use and implementation of the solutions across private, public and hybrid clouds.
In his new role, Thomson draws on his engineering background to add value and drive innovation to the pre-sales process, focusing on enabling greater cohesion from sales through to the solution.
Based in Auckland, Thomson works closely with the pre-sales community across the APAC region and his peers in the US and EMEA, along with product management teams.
"This promotion is a great reflection of Karl's hard work as a major technology evangelist for Arcserve across ANZ and the APAC region," Arcserve APAC sales vice president David Lenz says.
"Karl's unwavering commitment and dedication to the support of our customers will ensure we continue to deliver solutions that matter as we continue to build upon our success in the region."
Before joining Arcserve, Thomson was a senior engineer for several reseller organisations in New Zealand. Thomson also remains an active member of the Kiwi entrepreneurial community and supports local up-and-coming technology ventures.
"Ransomware is now a major risk for businesses, compared to traditional hardware failure or a natural disaster," Thomson says.
"We are focused on changing the mindset of businesses to realise the importance of frequent daily backups across on-prem, cloud, and SaaS environments.
"I am thrilled for the opportunity to draw on both the sales and engineering aspects of my experience to ensure our solutions cater to the needs of solution engineers, promote greater adoption of technical best practice capabilities, and ultimately, drive greater data resilience for our customers and partners."

FastCo
Colin Pal has joined the company as product head.
Based in Malaysia, he will play a crucial role in strengthening FastCo's ecosystem synergies across the newly launched Workforce-as-a-Service platform, FastGig, and flagship job platform FastJobs.
Having helmed product leadership positions in Photobook Worldwide, CaterSpot and Gnowbe prior to joining FastCo, Pal is no stranger to the tech and startup scene in SEA.
He is also actively involved in the product community in APAC, having been invited to speak at leading product conferences such as Mind the Product (MTP) APAC and Product Management Festival APAC (PMF APAC).
His passion for all things product management is also apparent outside of work. He is the co-founder of PM Huddle, a product management community in Malaysia that he established in 2016.
During the pandemic, he created The Product Un(censored) Show, a long-form podcast where he interviews product leaders from all across Asia, including Singapore, Indonesia, Hong Kong, Malaysia, Thailand and India.

LogRhythm
The company helping busy and lean security operations teams save the day names Mitzi Hunter as chief marketing officer and Mike Dalgleish as vice president of sales, Americas.
"We are extremely excited to have Mitzi join the executive team and for Mike to lead our North America sales organisation," LogRhythm president and CEO Christopher O'Malley says.
"Mitzi and Mike embody what it takes to provide the most reliable and innovative experience possible for our customers and I am eager to see the contribution they will make for LogRhythm."
As chief marketing officer, Hunter will define and implement the overall marketing strategy, aligning with the business objective of delivering revenue growth.
She will lead and manage the team of global marketers in North America, EMEA and APAC.
"I am thrilled for the opportunity to continue building on the momentum LogRhythm has experienced this year," Hunter says.
"Maintaining the success of our marketing organisation is most important and I look forward to helping our team achieve new heights."
Expanding his role as sales vice president, Dalgleish will build and manage a high-performing sales team in the Americas region while helping team members achieve successful results and deliver on commitments.
"I am honoured to lead LogRhythm's North America sales initiatives and continue positioning the company as a leading security solutions provider for our customers and partners," Dalgleish says.
"My goal for the sales organisation is to continuously improve in service to our customers and partners.
"We are a company on a quest to reinvent the future of the security market through innovative solutions that answer the 'call of duty' in the digital age and I will be working dutifully to uphold our commitments and exceed expectations of customers and partners."

Ondat
Alex Jones has been named to the company's advisory board.
He serves as Kubernetes engineering director at Canonical and contributes to the CNCF TAG App Delivery as tech lead.
He has invested more than a decade in engineering leadership roles at Microsoft, JPMorgan, American Express and British Sky Broadcasting.
A frequent speaker, advisor and mentor, Jones is engaged in the cloud open source native technology community.
"Alex brings us an extraordinary combination of technical depth and market savvy," Ondat founder and CEO Alex Chircop says.
"His experiences helping organisations at massive scale design, implement and manage storage architectures across the globe will benefit not only our product and technical planning processes, but it will help us better understand the mind of the enterprise buyers who more and more are reaching out to us to help solve their most challenging cloud native storage problems."
Jones joins recent additions to the advisory board, Lisa-Marie Namphy and Cheryl Hung.
"Ondat is in a great position technically and from an architectural standpoint to address these new-era challenges in a way that does not tax developers with additional toil and yet another shift-left learning curve," Jones says.
"Ondat delivers the value of an opinionated solution rather than a bucket of parts. It provides narrative, journey and guardrails for most any level of user, from a single developer with a WordPress site to a distributed team at a multinational corporation.
"I'm excited to be a part of helping drive that vision into the market."

Orion Health
After thirty years of leadership and following treatment for a brain tumour, Ian McCrae is adjusting his role to deliver the company's people plan and leadership transition as the last phase of his five-year rebuild strategy.
"Part of the five-year plan involves me getting Orion Health into a strong position for growth with a strong leadership team across all areas of the business and globe," McCrae says.
Lucy Porter has joined Orion at a governance level and for special projects.
She re-joins the company after holding various roles within the organisation, including business operations of Rhapsody, Orion Health Product Research - Development and UK Professional Services Project lead.
As a director in the business, Lucy rounds out the governance team of Orion Health, alongside Ian and Orion Health's chairman, Michael Falconer.
Craig White and Grant Anthony have joined as Orion Health's chief data officer and chief
information security officer, respectively.
White returned to Aotearoa for the role after two decades offshore working in the healthcare industry, focusing on data and its application to complex healthcare problems.
In contrast, this is Grant's first role in health, and he brings a wealth of experience from the finance and broader technology sector.
"Thirty years ago, Orion Health was an idea based on seeing health problems in New Zealand I knew technology could help solve," McCrae adds.
"Now we've amassed a track record of breakthrough innovation; from being the first New Zealand company to get the internet, right through to revolutionising healthcare for end users via our Digital Front Door technology, and we're backing this up with consistent profitability."

Qlik
Chris Powell has been appointed as its new chief marketing officer.
Powell leads Qlik's worldwide marketing and communications organisation in this role, managing a multi-disciplinary team responsible for brand awareness, messaging, demand management, and communications.
"Chris is a proven technology marketing leader with a track record of success at multiple public companies," Qlik CEO Mike Capone says.
"He brings a modern perspective to how to engage customers and prospects while also having a wealth of experience across the entire marketing arena, including field marketing, advertising, lead generation and communications.
"We're excited to have Chris leading our dynamic marketing organisation into the next chapter of Qlik."
Powell has served in various marketing leadership roles for large, innovative software technology companies throughout his career, including multiple leadership positions at SAP and serving as the chief marketing officer at Commvault for eight years.
He joined Qlik in July 2021 as its field marketing senior vice president and has been leading multiple strategic initiatives, including developing and launching Qlik's most recent global branding campaign.
"Qlik sets the standard with the most complete solutions available for data integration and analytics," Powell says.
"Together with our partner ecosystem, customers of all sizes around the world count on Qlik to give them the confidence they need to leverage data and innovate in amazing ways.
"I'm excited for what the future holds for Qlik."