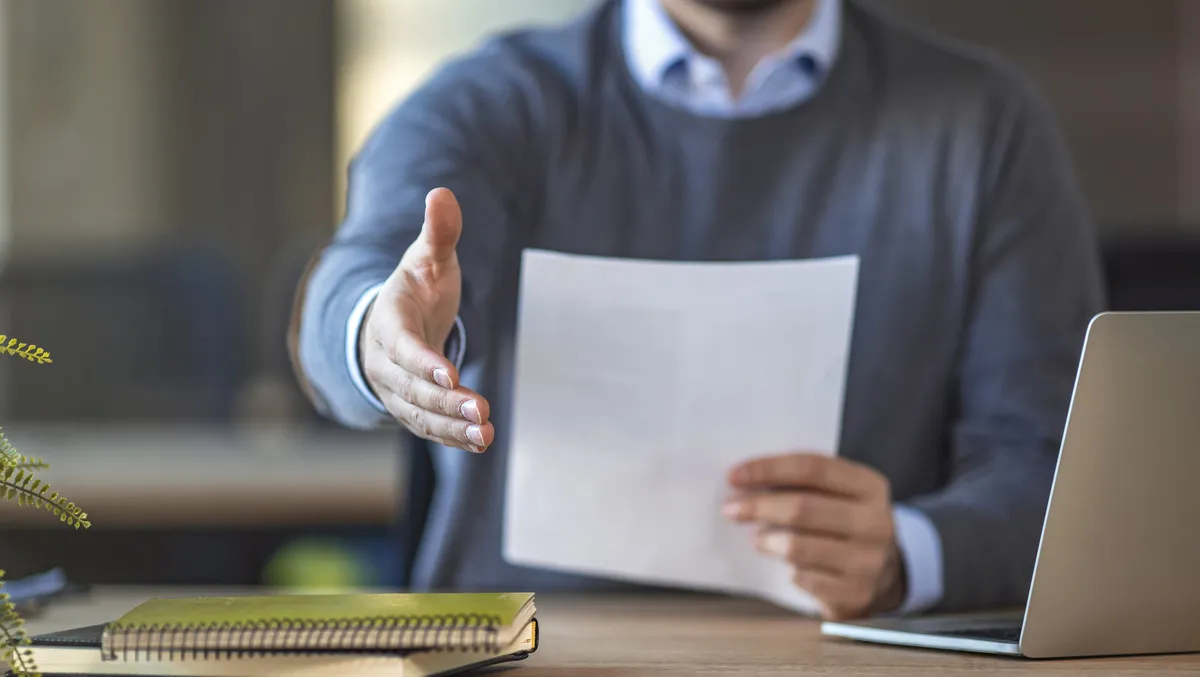 Tech job moves - Accenture, Cohesity, Commvault & SnapLogic
We round up all job appointments from September 12-16, 2022, in one place to keep you updated with the latest from across the tech industries.

Accenture (ANZ)
Scott Hahn will lead ANZ Strategic Operations, and Matt Coates will succeed Hahn as ANZ Technology Lead.
In their new capacities, both Hahn and Coates will remain part of Accenture's ANZ Executive Leadership Team.
The CEO-led Workforce Transformation team will partner with Boards, CEOs and the C-suite to support bold and purpose-led enterprise reinvention, with the capabilities to help shape an organisation's purpose, create a sustainable business, build inclusion &; diversity and boost the effectiveness of the Board and executive teams.
The recent acquisition of YSC strengthens Accenture's capabilities in these critical areas.
The new capability will be led by Jo McConnell.
With 14-year experience as a CHRO in various industries, McConnell has a proven track record of business transformation and building high-performing teams based on an authentic and values-led approach. McConnell joins Accenture as a managing director based in Melbourne.
In addition, the Organisation Strategy and Design offering will now be made available to clients in the region. Capitalising on a rapidly expanding global capability in enterprise operating model design, the team is led by Steve Giles. Giles joins Accenture as managing director based in Brisbane.

Aliro Quantum (US)
Michael Wood has been appointed as the company's first Chief Marketing Officer.
Wood will lead Aliro's global marketing initiatives and will be responsible for messaging, positioning, growth marketing, demand generation, analysis, and media relations.
He brings more than 30 years of experience in enterprise networking, security and software, as well as a passion for launching new solutions, categories and technologies.
Wood joins Aliro from Versa Networks, where he built and led the marketing organisation.
He has also held senior leadership positions at VMware, VeloCloud Networks, Akamai and Cisco.
Wood joins recent appointee Michael Gaffney, Aliro's Head of Public Sector, on the company's senior management team. Gaffney recently opened Aliro's Washington DC presence to support the company's expanding government and public sector initiatives following a career in Army intelligence and years implementing cloud and security solutions for the government.
"With Michael Wood and Michael Gaffney aboard, Aliro will continue its impressive growth," says Dr Prineha Narang, founder and Chief Technology Officer with Aliro.
"The respective experience and enthusiasm these two leaders bring to the company will accelerate our mission to build the first scalable quantum networks," Nurang adds.
"It's an incredibly exciting time to join Aliro Quantum, and I look forward to helping to build, market, and brand commercially available quantum networks that establish unhackable connectivity, scale quantum computers, and operationalise distributed quantum sensing," Wood says.

Cohesity (US)
Kevin Mandia, CEO of Mandiant, has joined its Board of Directors.
Mandia, one of the world's foremost cybersecurity experts, brings more than 25 years of experience in information and cybersecurity to Cohesity's board.
He is sought after by the US government and Fortune 100 companies to spearhead rapid response when cybercriminals strike.
The company also announced the formation of the Cohesity Security Advisory Council. Mandia will lead the council, which brings together other visionaries with deep security and IT expertise from various enterprise and government agencies, including Mandiant, Netflix, Facebook, and the National Security Agency (NSA).
"I'm excited to join Cohesity's board as the company plays a critical role in helping enterprises improve their security posture," Mandia says.
The newly formed Cohesity Security Advisory Council will advise the Cohesity team, customers, and partners on security trends and emerging cyber threats and vulnerabilities.
"I've known and admired Kevin for years in his mission to help companies protect themselves. His unique and unparalleled understanding of the security environment, as well as his trusted advisor status with so many boards, CEOs, and CISOs will be invaluable as we jointly focus on helping companies win the war against cybercrime," says Sanjay Poonen, CEO and President, Cohesity.

Commvault (US)
Data protection industry veteran Alan Atkinson has joined the company as Chief Partner Officer.
Atkinson will report to Riccardo Di Blasio, Chief Revenue Officer, Commvault.
"Our continuous innovation has earned us our rightful place as the leader in our industry with the trust of thousands of customers globally," Di Blasio says.
"And that enables us to continually attract the best and brightest leaders to join Commvault. With Alan's leadership, we will increase the velocity, scale, and growth of our robust and enviable partner ecosystem."
Atkinson brings a wealth of cloud and data protection experience to Commvault, from building the industry's first, pre-eminent cloud service provider to leading WysDM Software until it was acquired to driving technology strategy and commercial sales at Dell.
Under his leadership, Commvault will further strengthen the company's strategic alliances with cloud partners and continue to galvanise and grow its partner program.
"As an advisor, I've had a front row seat to Commvault's evolution with the unrivaled momentum of its Metallic SaaS offerings and the company's surge back to growth," Atkinson says.
"I am excited to join the team and look forward to working closely with our partners to meet customers wherever they are within their cloud data management strategies."

Crayon (Indonesia)
Kustiawan Kusumo has been appointed as Country Managing Director for Indonesia.
Kusumo's position within Crayon is a newly created role in the Indonesian business, demonstrating Crayon's investment in its people and commitment to driving successful outcomes for customers and partners.
Kusumo joins Crayon with over two decades of experience within the IT industry, having worked in roles such as the Enterprise Sales Director, EPG Director, Country Manager of Banking, Telco & Government and Software Group Country Manager across a variety of companies.
He will report directly to Harith Ramotheram, the CEO of Crayon Malaysia and Indonesia.
"I am pleased to welcome Kustiawan to the Crayon family. Kustiawan shares our core values; being customer-focused, working with integrity, agility and delivering excellence. We are eager to see the great outcomes he will deliver to our customers," Ramotheram says of the appointment.
"Our customers will greatly benefit from Kustiawan's input, dedication and contribution to the Crayon ecosystem."
Kusumo says he is thrilled about the role.
"Working with Crayon provides an excellent opportunity to make my mark within the APAC region.
"I look forward to connecting with our exceptionally talented global team, to provide the best outcomes for our customers and partners."

Dragos (ANZ)
The company has appointed Hayley Turner as ANZ Regional Director and Ben Sullivan as Senior Channel Manager, further strengthening its team.
Turner is responsible for leading Dragos's growth, strengthening its partner network, and accelerating the company's leadership in providing industrial cybersecurity to help organisations identify their OT assets, manage vulnerabilities, and detect and respond to threats that target industrial control systems.
Sullivan is responsible for driving and expanding Drago's channel go-to-market program, which is key to the company's growth strategy and empowering partners to succeed in helping their customers combat cyber threats to critical infrastructure.
"Hayley brings significant experience in security intelligence, industrial security, strategy, sales, and business development to lead our go-to-market efforts in the region," says Christophe Culine, Chief Revenue Officer, Dragos.
"We are also delighted to welcome Ben to Dragos. Like Hayley, Ben has strong credentials in the cyber security industry, with deep expertise in technical strategy and building successful channel programs and understanding the needs of partners.
"Both appointments build on Dragos's investments in Australia and New Zealand over the past 18 months, as demand for the Dragos Platform has accelerated. We established our regional headquarters in Melbourne, as well as training facilities and key partnerships. We are very excited to welcome Hayley and Ben to the team."

GapMaps (Australia)
GapMaps has appointed Elizabeth Aris and Gary Cox as non-executive directors to assist with the company's global growth strategy.
With operations already in 23 countries, Anthony Villanti, Managing Director and Founder, GapMaps, says the new Board appointments will provide valuable perspectives as the company continues to execute its strategy to expand into new markets.
"Elizabeth and Gary have had long, successful and distinguished careers and will bring extensive experience to GapMaps," Vilanti says.
"We're pleased to welcome them to our new GapMaps Board, which alongside our executive team, ensures we have the right mix of skills to advance our goals and deliver on our vision to be the world's leading location intelligence provider for our customers.
"Operating in a multitude of industry sectors where physical location can be the difference between success and failure, some of the world's largest brands are turning to us to optimise their retail site location decisions, interrogating unique data sets that can be visualised in GapMaps Live."

Globalisation Partners (India)
Rahul Goyal has joined the company as Vice President of Platform and Head of India Engineering.
In this new role, Goyal will lead the platform vision, strategy and architecture supporting all product lines.
He will work closely with product management and software engineering to set the technical roadmap for G-P's platform and services.
Additionally, Goyal will build and retain a world-class global engineering team based in India through mentorship, guidance, and career development.
Goyal brings more than 30 years of experience to the role, with a proven track record of managing infrastructure at scale and building platforms at an enterprise level. Most recently, he was with VMware, focusing on transforming the End User Computing India-based organisation, an engineering group of more than 800 people.
Rahul will be based out of Bangalore, India and will support G-P in building the India Engineering Center.
"As managing the workforce of today becomes increasingly complex, we are always focused on the evolution of our platform to meet the needs of the market, and Rahul is a visionary leader that is uniquely suited for this role," Nat Natarajan, Chief Product and Strategy Officer, Globalization Partners, says.
"He will continue to drive our ongoing commitment to continued innovation as we enable the everywhere workforce and unlock the power of global teams."

Gruntify (Australia)
Peter Kinne has joined Gruntify's executive team as the company's Chief Revenue Officer.
Kinne will oversee the organisation's global sales, partner program, and customer care as Gruntify enters its next phase of growth.
He joins Gruntify with more than 25 years of experience in building high-performing sales teams in spatial and technology companies.
He most recently served as Chief Revenue Officer at SatRev (Poland), where he restructured the sales team, redefined products and market strategies, and developed the downstream spatial business.
Kinne redefined the value proposition by opening opportunities for the data use cases, including maritime domain awareness and mining across international markets, in the Middle East and Europe.
"Field service organisations across the globe are looking for opportunities to digitally transform or even automate their existing business processes," says Igor Stjepanovic, CEO, Gruntify.
"Peter's passion for problem-solving and proven record for growing sales teams while delivering outstanding results will enable Gruntify to rapidly capitalise on this growing demand. We welcome Peter to the team and look forward to his contributions."
"Gruntify is on a mission to change the face of field operations using automation and location data. This role allows me to apply years of experience in the space, spatial and information technology industries. I can see the huge opportunity in turning insight into actions and am eager to advance the company's goals," Kinne says.

Lumen Technologies (US)
Kate Johnson has been appointed President, CEO and a member of the company's Board of Directors, with the transition date expected to be November 7, 2022.
Johnson succeeds Jeff Storey, who has announced his retirement after a distinguished 40-year career within the telecommunication and technology industries, including Lumen and its predecessors. Storey will remain with the company through December 31, 2022, to ensure a smooth transition.
Johnson specialises in leading digital and business transformations to drive growth, having held key leadership roles across a variety of Fortune 100 companies, including Oracle, General Electric and Microsoft.
"Kate's appointment and the strategic transition announced today are the culmination of a succession plan that Jeff and the board have been engaged in for the past several years," says T. Michael Glenn, Chairman of the Board of Directors, Lumen.
"I am proud to take on the CEO role and eager to advance the strategy Jeff and the team have created. I'm looking forward to leading this great company through its next chapter and helping customers leverage the Lumen platform to power amazing digital world experiences," Johnson states.
"It has been a privilege to serve as Lumen's CEO," Storey says.
"I am very excited to welcome Kate to Lumen. I believe her experience, leadership and enthusiasm are exactly what we need as we drive the company forward."

ONGO (Myanmar)
Aye Myat Khine (Amy) has been appointed as CEO.
Amy is an experienced international business leader and will succeed Allen Gilstrap, who has transitioned to a Senior Advisor position with ONGO as the business develops its regional expansion.
The appointment follows ONGO becoming the largest digital payment platform for businesses, including FMCG, Microfinance, NGO's and Banks processing and distributing funds across Myanmar.
ONGO provides essential services to over one hundred businesses with its payment platform through a network of over ten thousand agents.
Amy was most recently the COO & Deputy CEO of ONGO for over two years. Prior to ONGO, she was with Oxfam International as Associate Myanmar Country Director and was also previously the Asia Region Finance Director for Aramex International.
"We are delighted that Amy has accepted this well-deserved promotion. Given her experience and knowledge operating financial services businesses in Myanmar, she is the right person to lead our business as we expand and diversify our services," said Michael Madden, Chairman, ONGO.
"I am excited to take on this new role and to work with a great leadership team," said Aye Myat Khine (Amy).
"I am looking forward to our business continuing to help organisations connect to the financial system and mobilise the power of financial data to grow their business while transforming the way our customers engage with their finances in Myanmar."

Powertec (Australia)
Scott Smith has been appointed as its inaugural Advisory Board Member, effective immediately.
Powertec's Advisory Board aims to support guiding our strategy by those who have built successful technology businesses to assist Powertec in reaching its goal of $100 million T/O in circa 2026.
Smith was most recently the CEO of Over The Wire, one of the most prolific and fast-growing Technology companies in the Australian market, and brings the right experience to the business.

SnapLogic (Asia Pacific)
Uma Dubey has been appointed as APAC Head of Channel & Alliances, and John Cazanis as Enterprise Account Executive.
These two new hires will further strengthen SnapLogic's presence in the APAC region, bringing data-driven expertise to Australia and New Zealand's fast-growing iPaaS market.
"We are delighted to welcome Uma and John to our expanding team. Their deep product knowledge and expertise in the services required to deliver top-notch implementations will ensure our customers and partners understand how SnapLogic can help their organisations grow while becoming more efficient and connected," says James Campbell, ANZ Regional Manager, SnapLogic.
"This is an exciting time for SnapLogic. And I'm delighted to be at the forefront, helping to strengthen our commitment to deliver timely, cloud-based integration services to the growing market here in the APAC region through our thriving ecosystem of partners," Dubey says.
"I'm thrilled to be a part of the SnapLogic team, helping our customers across the APAC region achieve significant business outcomes through collaboration and automation to create connected experiences faster," Cazanis says.
This follows an exciting period of growth for SnapLogic in the region, with the hiring of Campbell in August 2021 as Regional Manager Australia New Zealand and the acquisition of a host of local customers, including Xero, George Weston Foods, Woodside, REECE, Abano Healthcare, ACCOR, Adobe and most recently, Melbourne-based Pact Group.

Swoop (Australia)
Christalla Spanos has been appointed as the new Head of People and Culture.
In the position at Swoop, Spanos will contribute to the implementation and growth of the People and Culture strategic plan, as well as oversee and reinvigorate the people operational processes. She will be heavily engaged with the business to best understand transformational requirements where necessary to create a great place to work. Christalla comes on board with the support of Sherene Shridhar, Chief People Officer, Swoop.
"I am excited to announce our newest member to our People Team, Christalla Spanos who joins us as Head of People and Culture. Christalla has extensive experience in business partnering and will help drive a compelling people experience (PX). Christalla comes with over 15 years' HR experience in both start-up and large complex, fast-paced organisations," Shridhar says.
Christalla's Human Resources career spans 15 years and consists of positions across a variety of industries. Before this role, Christalla held the position of a Senior HR Business Partner at large-scale companies, including Mable, Equinix and Informa. She also was the Head of HR at Transport Freight Solutions for four years.
"I am thrilled to be joining the Swoop team drawing on my past experience to help create a cohesive people experience and take part in a culture where employee engagement and workforce productivity is maximised," Spanos says.

WP Engine (US)
The company has appointed Sachin Puri as Senior Vice President and Chief Marketing Officer.
Puri takes on the role following a two-decade-long career leading marketing and sales teams across industry-defining technology companies, including McAfee, eBay, and HP.
As CMO, Puri will be responsible for WP Engine's global marketing strategy, execution, and performance, including brand, content, and digital marketing, as the company launches new products and initiatives to serve large brands, agencies, developers, and small and medium-sized businesses.
"Sachin is a business leader and growth driver with an incredible track record of success at some of the largest tech companies in the industry," says Jason Teichman, Chief Operating Officer, WP Engine.
"With Sachin's background, we have a phenomenal marketing leader joining our leadership team who can drive business impact across our diverse, global customer base, taking our market leadership to new heights."
Before joining WP Engine, Puri was Vice President of Marketing at McAfee, where he led full-funnel marketing, including eCommerce experience, lifecycle management, conversion optimisation, data science, and performance marketing across paid, owned, and earned channels.
"In today's market, companies must build brand experiences and performance marketing that earns the trust and business of today's digitally-connected buyers," Puri says.
"WP Engine's products are built with a customer inspired mentality and I am thrilled to lead WP Engine's marketing group and define a new era of digital experiences."