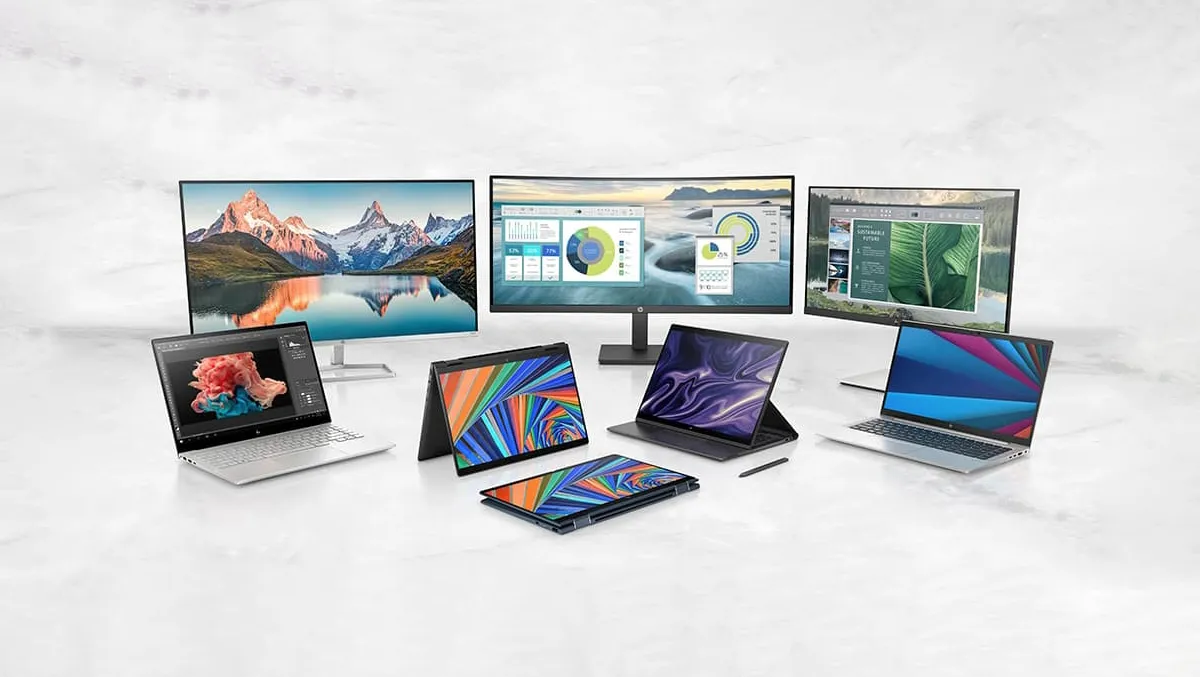 HPs most innovative product introductions of 2023
So far this year, HP has unveiled a range of innovative products and solutions which seem hyper-relevant to the new hybrid lifestyles many of us enjoy.
The New Age of Hybrid Work
"Hybrid provides us with greater flexibility and freedom in our personal lives, but brings its own set of challenges for people to stay productive and connected to others," Alex Cho, President of Personal Systems at HP Inc, said during the announcement.
The highlights of HP's announcements are aimed at addressing these challenges and include the HP Dragonfly Pro portfolio, designed for freelancers, the Poly Voyager Free 60 Series Wireless Earbuds and the HP E-Series monitors for enhanced productivity. HP is also focused on continuing to build the world's most sustainable PC portfolio.
Powering Freelancers: HP Dragonfly Pro
The freelancer community is poised to constitute more than 50% of the total U.S. workforce by 2027. HP is catering to this growing demographic by expanding the Dragonfly brand.
The new HP Dragonfly Pro portfolio aims to reduce friction in users' lives and enhance productivity. This includes an impressive 14-inch Chromebook with an 8 MP user-facing camera and an ultra-bright 1,200 nit touchscreen display, engineered with AMD and optimized for real-world performance.
Key features include 24/7 live concierge support and services and one-touch access to HP 24/7 live support via one of the device's four hotkeys.
Work Happy in a Hybrid Environment
HP's new solutions recognize that 77% of employees prefer a hybrid model, and it seeks to make both home and office environments more efficient and enticing.
The HP Dragonfly G4 is a flagship offering for hybrid work styles, alongside the EliteBook and Elite x360 models that provide high performance, connectivity, and security.
New intuitive video conferencing innovations have also been added to recharge hybrid work, including Multi-Camera Experience, Auto Camera Select, and HP Be Right Back features.
Sustainability and Unique Material Innovation
HP has integrated 90% recycled magnesium in the enclosure case and 5% ocean-bound plastics in the speaker enclosure of their newest products. Packing for the devices is 100% sustainably sourced, and all are certified for energy efficiency.
Since 2019, HP has used more than a billion pounds of recycled materials, and they continue to innovate with products such as HP 14 and 15.6-inch Laptop PCs made from ocean-bound plastics, post-consumer recycled plastics, and recycled metals.
Expanding Monitor Range for Enhanced Productivity
The HP E-Series G5 Monitors offer sizes from 21.5 to 44.5 inches, featuring high resolutions, ergonomic designs, and are made from 90% recycled and renewable materials.
The HP M24h and M27h FHD Monitors are uniquely designed with ergonomics and comfort in mind, enhancing home setups.
Audio and Accessory Enhancements
HP introduced the Poly Voyager Free 60 Series lineup of pro-grade wireless earbuds and the HP 710 Rechargeable Silent Mouse with 60% post-consumer recycled plastics. They also unveiled the HP 620/625 FHD Webcam, providing superior visual and audio experience.
HP Gaming Reaches the Cloud
For gaming enthusiasts, HP is introducing cloud gaming through OMEN Gaming Hub, integrated with NVIDIA GeForce NOW solution. This provides access to over 1,450 game titles with higher quality and framerates.
The OMEN 17 Laptop and OMEN Desktops are also upgraded with the latest processors and graphics, providing desktop-calibre gaming and faster performance.
Conclusion
HP's introductions represent a strong commitment to supporting the hybrid work environment, which is the new norm for many. By developing products tailored to the needs of freelancers, corporate executives, home workers, and gamers, HP is bridging the gap between traditional office setups and remote working conditions, all while upholding its commitment to sustainability and innovation.