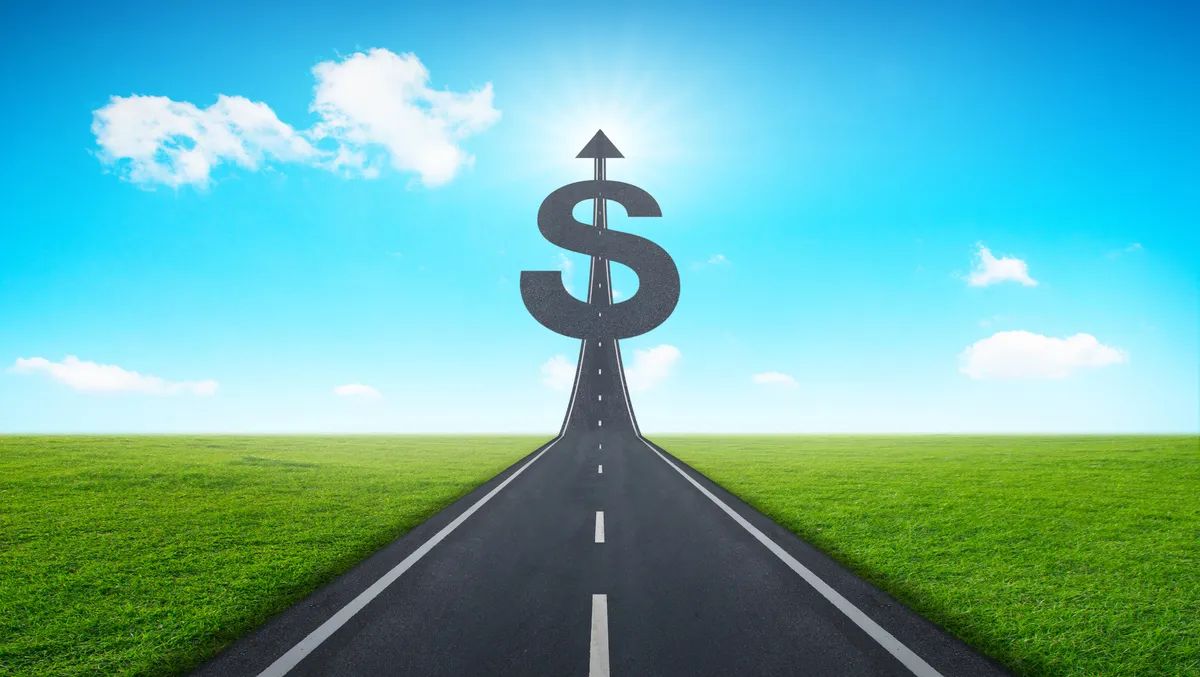 Cash registers ringing for multi-cloud storage market
Global multi-cloud storage market is set to reach US$111.33 billion by the end of 2032, at a CAGR of 16.7%, according to new forecasts from Future Market Insights.
The global multi-cloud storage market is currently worth US$23.71 billion.
The multi-cloud storage study presents historical demand assessment of 2016 – 2021 and projections for 2022 – 2032.
The research study is based on deployment type (public, private, and hybrid), by enterprise size (large enterprises and SMEs), and by vertical (BFSI, retail, energy & utility, and healthcare & life sciences).
The report says the majority of enterprises are adopting multi-cloud storage, to satisfy requirement of the clientele. The altering IT environment is thus being adopted for minimising costs as less hardware's and appliances are needed.
Petabyte scale is used to track high-performance transactional applications with real-time analytics. The key participants are focusing on separation of data management and various cloud management strategies all across public cloud providers, with data of users resting on single power protect appliance-consumed as a service.
One could avoid vendor lock-in by keeping data discrete from cloud. This data could be applied to various use cases like cyber resiliency, replication, archiving, in-cloud protection, and disaster recovery to cloud. Managed services do away with maintenance of infrastructure through minimising end users' TCO (total cost of ownership).
Storage does result in optimisation of costs on how quickly the access is needed. Majority of top players extend support to more compliance certifications and security standards for virtually regulatory agencies all over. In addition, end-users are at their liberty to choose from various tools for getting more of the data and driving service delivery.
They are rendered capable of running big data, AI (Artificial Intelligence), ML (Machine Learning), media processing applications, and HPC (High-Performance Computing) on their cloud data.
Numerous enterprises are increasingly adopting emerging cloud-based PaaS (platform-as-a-service). This helps in reduction of dependence on single vendor and smooth passage to the end-users working on diverse platforms. In addition, with the advent of 5G networks, there will not be any stoppage to multi-cloud storage market in the upcoming period.
The governments all over are also enforcing regulations on deployment of multi-cloud storage. All the factors mentioned above are expected to keep the cash registers ringing for multi-cloud storage market in the forecast period.
"Multi-cloud storage simplifies data management with hybrid cloud and AI-driven analytics through spectrum visualised data services," says an analyst from Future Market Insights.
"This factor is bound to drive the multi-cloud storage market in the forecast period."
North America holds the largest market share due to several cloud storage platform services by small as well as large-scale enterprises, while Europe stands second on this count, followed by the Asia-Pacific.
CoreStack, in May 2022, entered into partnership with Ingram Micro Cloud for delivering next generation solutions for cloud governance and financial operations. The solutions offered are inclusive of CloudOps (for cloud management), FinOps (for cloud cost management), and SecOps (for cloud security posture management).
VMware, Inc., in September 2021, bought Mode.net. The latter one is known for integration of physically diverse service underlaying into coherent networks incorporating cloud-scale with ascertained SLAs and QoS. This acquisition has boosted the former's portfolio pertaining to technology for supplying VMware's Telco Cloud Platform to the providers of communication services all through the world.
Alibaba, in April 2022, teamed up with VMware for providing new-fangled Alibaba Cloud VMware services all across China. Digital transformation has thus been catalysed over here.
HPE, in March 2022, tabled HPE GreenLake edge-to-cloud platform. HPE GreenLake holds the distinction of being simple, unique, and deep with respect to cloud services. Data-first modernisation is the priority.
Versa Networks, in June 2022, expanded its leadership team in Japan and the rest of the Asia-Pacific for catering to rising demand for 'Versa SASE'.